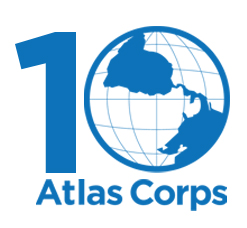 Hello friend!

Let me introduce you to Atlas Corps Class 21 — the world's best social change leaders!
We are thrilled to welcome 24 new Fellows to our network of 500 Fellows from 76 countries who have served in the United States, Colombia, and Australia (yes, it is official, our first Fellow is serving in Australia
—
see Adelaide's details below). Each Class brings unique attributes to our network. A few highlights of this group:
— our first Fellow in Australia (Adelaide, Kenya, Host: Foundation for Young Australians)
— our first Fellow from Cuba (Yuleidy, Cuba, Host: International Planned Parenthood Federation)
— our 44th Fellow from Pakistan, thanks to a wonderful partnership with the U.S. Embassy in Islamabad.
These Fellows join our White House and State Department Partnership—Emerging Global Leaders Initiative Atlas Corps Fellowship. They also continue our 10-year celebration (#AtlasCorps10).
Scroll down. Meet our Fellows. Read their bios and placement deta
ils on
our website
.
Together, we are Atlas Corps!
.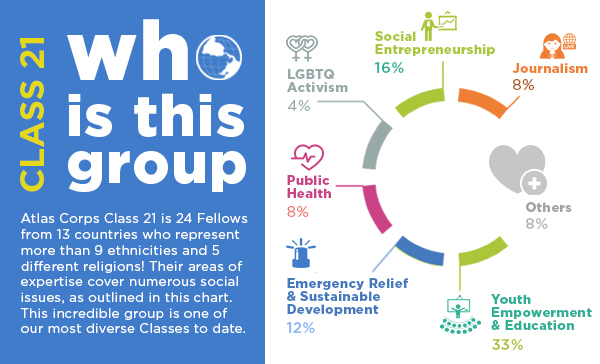 .

Interested in hosting a talented global professional?
Let's talk about September 2016!
.
Email brittany@atlascorps.org for more information.