WWP Litigates to Protect Wildlife Habitat from Industrial Energy In California and Nevada !
~ Jon Marvel


Friends,
Western Watersheds Project has identified several industrial energy projects proposed for development on public lands without legal environmental review and without adequately protecting wildlife habitat. These projects are being approved on the "fast track" by the Obama Department of Interior.

Much better places to construct these mega-projects do exist where negative impacts would be greatly reduced. Vast expanses of private agricultural lands no longer in production and already degraded could provide ample space for industrial alternative energy projects.

An even more promising alternative would involved using commercial and residential rooftops for photovoltaic panels thereby giving individuals and not giant corporations the benefits from a truly green energy future. distributive production of energy that gives individuals, not giant corporate energy interests, more say and more economic benefit in our "green" energy future.
WWP Files Litigation Challenging Industrial-Scale Solar Thermal Power plant Ivanpah.
Read the WWP News Release to learn more about this important litigation :

WWP sues to stop fast tracked power plant in California
LOS ANGELES — On Friday January 14, 2011 Western Watersheds Project filed suit in federal court to halt construction of the Ivanpah solar power plant project being built in the Mojave Desert on public lands in eastern California near the Nevada border. The project site consists of 5.4 square miles of high quality habitat for the threatened desert tortoise.

"No project can be considered clean or green when it involves destruction of habitat for a species listed under Endangered Species Act on this scale," said Dr. Michael J. Connor, California Director for Western Watersheds Project. "The Department of Interior is tasked with siting energy projects in an environmentally sound manner. Instead it is allowing thousands of acres of important desert tortoise habitat to be bulldozed when there are alternative ways of generating power."
Read the Complaint
Western Watersheds Project's excellent legal counsel in this case is attorney Steve Volker of Oakland, California. Thank you Steve !

WWP files litigation to halt the Spring Valley Wind Project in eastern Nevada
Proposed Site of Spring Valley Wind
The Spring Valley Wind Project with 75 four hundred foot high turbines is proposed to be developed near the most significant bat roost known in the Great Basin, the Rose Guano Cave.

The 3 million Brazilian free tail bats that roost in the Rose Guano Cave immediately adjacent to the project area play a critical role in ecosystems across their migration route from Texas to the Midwest to Central America and beyond. They also eat their weight in insects each night.

After failing to receive a stay of the wind project from the Interior Board of Land Appeals Western Watersheds Project along with the Center for Biological Diversity and three native American tribal groups have filed litigation in federal court in Nevada seeking to block the Spring Valley Wind Project.

News Release:
LAS VEGAS, Nev - Two conservation groups and three Indian Tribes filed suit today to protect a pristine mountain valley adjacent to Great Basin National Park in Nevada from a poorly-sited 8000 acre industrial wind energy project, approved by the Department of the Interior with minimal environmental review. The valley is home to rare and imperiled wildlife such as the greater sage grouse, and sensitive species including golden eagles and free-tailed bats. The project area is also a sacred site to Western Shoshone Tribes..
Western Watersheds Project extends its thanks for this excellent Complaint to attorney Kristin Ruether of Advocates for the West's Boise office. Thank you Kristin !


Jon Marvel
Executive Director
Banner: Desert Tortoise Habitat, Ivanpah Valley, California photo: Dr. Michael Connor, WWP

Desert Tortoise © Dr. Michael Connor, WWP
Ivanpah In the News:
Conservation group sues to stop California solar plant - Reuters

The Tortoise And The Solar Plant: A Mojave Story - NPR Weekend Edition
*featuring WWP California Director Dr. Michael Connor

The Wildlife News Coverage of Ivanpha

Last Spring At Ivanpah ? - Basin and Range Watch
Take this opportunity to spread the word.

Obama Administration Refuses to Reform Public-lands Grazing Fee

Tucson, Ariz. – After a lengthy delay, five conservation organizations finally received an answer today from the Departments of the Interior and Agriculture concerning the artificially low fee federal agencies charge for livestock grazing on public lands. Claiming higher priorities, both agencies declined to address the outdated grazing fee formula. The government's response was prompted by a lawsuit filed by Center for Biological Diversity, Western Watersheds Project, WildEarth Guardians, Great Old Broads for Wilderness, and Oregon Natural Desert Association
Obama Admin Denies Petition to Raise Grazing Fees on Public Lands - Greenwire, featured in New York Times

Like What We Do? Let others know:
Forward this message to a friend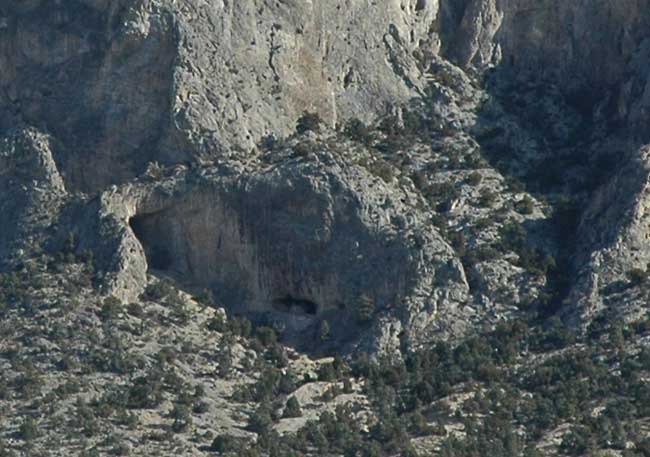 Rose Guano Cave, an important migratory stop for as many as 3 million Brazilian free-tailed bats. Photo: Laura Cunningham
Receive this email as a forward from a friend ?
Spring Valley sky © Katie Fite, WWP 2010
Basin and Range Watch's Photo Essay on the Spring Valley Wind Project