Escape to the great outdoors this spring!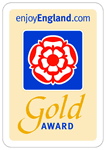 Norfolk is coming alive with lots of exciting activities and events providing you unique seasonal experiences.

If you need any further temptation to stay with us, we have some seasonal special offers on the few remaining breaks we still have available, between now and the end of June.

Special Offers

Short break offers (valid until end of May)

5% discount on weekend breaks (commencing Fridays)

10% discount on mid-week breaks (commencing Mondays)


June Offers (commencing on Fridays)

5% off all cottages for full week bookings

10% off Coot Cottage (sleeps 2 adults + infant)


How to book this Special Offer

Check cottage availability online - click here

Please note that the prices shown on the website are the prices before your discount.

You can make reservation online, when doing so please add "Spring Offers" to the information field when it appears as shown below.






Alternatively phone 01328 823135 or email bookings@norfolk-luxury-cottages.co.uk quoting "Spring Offers" and your preferred cottage and stay dates and we will ensure your discount is applied.


Ensuring your cottages are clean

Our six cleaners, Joanne, Gill, Sue, Sam, Abbey and Elizabeth ensure your cottage is spotless and prestine for your arrival.

Events & Activities

Norfolk Wildlife Safaris



Organised wildlife tours (10 a.m. to 5.00 p.m.) with lunch included from just £49pp pick up & return from Cranmer Country Cottages. More details...

See Sheringham Park
at its peak



Enjoy stunning coastal views, which Humphry Repton described has his best work. April and May are the best times to see the park in its fully glory with a vast array of azaleas and rhodendrums. (National Trust) More details...


Let Off Steam at North Norfolk Railway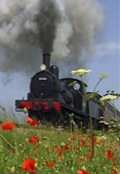 The North Norfolk Railway offers a 10.5 mile round trip by steam train (vintage diesel trains on some journeys) through the delightful coastal countryside of North Norfolk, designated as being of outstanding natural beauty.
More details... De

Have a family "Gruffalo Day"at
Holkham Hall



20th April 2011 - Drop in between 11am - 3pm

Discover more about mouse, fox, owl and snake, and maybe even the Gruffalo! Signposted from Wells Beach car park entrance to the NNR (in the deep dark wood.....!)
Fresh Faces at Cranmer!

Warren joins the team



We are delighted to announce that Warren Challis has joined the team at Home Farm and will play a leading role in looking after you during your next stay with us at the cottages.

Warren knows the area and us quite well; he has seen the farm develop since we bought it in 1998, and also worked with John at Concord Lighting when he was an undergraduate.

In bringing his young family to Norfolk he will, in a sense, be returning to his 'roots'.

Nigel who's worked with us for seven years, has left for pastures new, we wish him well in his new role.