Tuesday, February 9, at 4 and 7 p.m.
at Harkins Sedona
Tickets are now available for Film Sedona Members!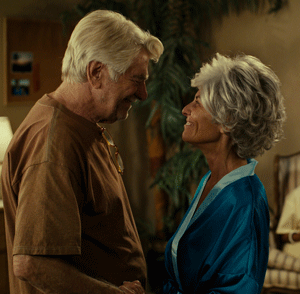 It's never too late to live, to laugh, to love. That is the message in
the heartwarming and uplifting new film "Reach For Me" starring
Academy Award nominees Seymour Cassel and Alfre Woodard.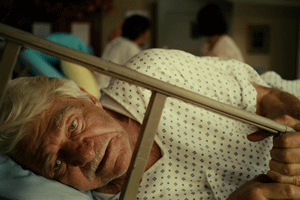 Dying is hell, at least for Alvin (Seymour Cassel), a terminally ill widower confined to his hospice bed with nothing to chew on but bitter memories. Old and wonderfully irascible, he correspondingly makes life hell for everyone else around him. Alvin just wants some peace and quiet in his last days.

His wish, however, is not granted when a young, vibrant and ironically full of life Kevin becomes Alvin's hospice roommate. Through this "odd couple" relationship, Alvin learns that it's not the minutes in our life, it's the moments in your life that matter.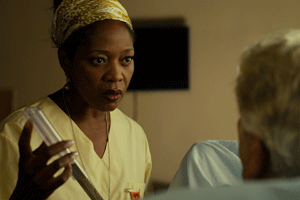 The world observed from his hospice bed provides the final proving ground where Alvin learns to make the most of the time he has, and discover the love he never knew was so close at hand. This is a heartwarming, uplifting, and very funny story of living life to its fullest.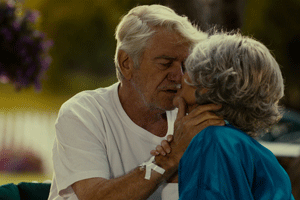 Actor-turned-director LeVar Burton explores the age-old quandary of how we greet our final days – and who will be there with us at the end. A stirring, life-affirming drama, the excellent ensemble cast includes Cassel, Alfre Woodard, Adrienne Barbeau, Johnny Whitworth and Lacey Chabert in beautifully crafted performances refreshingly free of false sentimentality.
CLICK HERE TO SEE A TRAILER OF THE FILM
Tuesday, February 9th
at 4:00 p.m. and 7:00 p.m.

HARKINS SEDONA
$10 per person
$8 Film Sedona Members
Box office opens at 3:00 p.m. in Harkins Lobby
REMEMBER: Members can reserve tickets early

TICKETS ARE NOW AVAILABLE!
You may "reply" to this e-mail to reserve your tickets or call 928-282-1177
Remember to tell us if you want the 4 p.m. show or the 7 p.m. show!

Or visit our Office at 1785 W. Hwy. 89A in West Sedona

For more information visit: www.SedonaFilmFestival.com