Text and Email Appointment Reminders

Did you know?
If we have your email address on file, we can send you email reminders. You can also confirm your appointments by signing up for text reminders. Here's how to take advantage of these great new tools:
• go to
www.pavlobraces.com
• click on the patient portal button to login to your account
• click the red SmartText box and add your cell phone number to get started with text reminders
• go to your account settings and update your email address for email reminders
Please let us know if you need assistance with your online account.
Team News
Welcome our new team member Laurie LeBlanc

Laurie started working in Newburyport at Pavlo Orthodontics in January of 2011, concentrating her efforts in the billing and collection area for the whole practice. With Dr. Pavlo's approval, she recently implemented a new streamlined credit card system that is now up to date in our "techno" world of finances. Laurie brings many years of experience in insurance billing from Seacoast Orthopedics. Since Laurie grew up in Newburyport, she sees a lot of familiar faces walking through the doors at Pavlo Orthodontics.
Team Pavlo has quite a bit to celebrate this spring including anniversaries, birthdays and certifications:
• Congratulations to Karen, Alicia, Lynn and Lisa on their orthodontic assisting certification. They are now among the few assistants in the state who voluntarily took an exam to achieve "Certified Orthodontic Assistant" status. We know how hard they worked and studied to pass - incredible job!
• Team Pavlo has figured out a new, fun way to stay in shape! We've been breaking out our dancing shoes at lunch for a little Wii Fit Just Dance 2 action.
• Megan and Lynn celebrated their 5-year anniversary, Lisa celebrated her 9-year anniversary and Jeanne celebrated her 10-year anniversary with Pavlo Orthodontics!
• Karen turned 40 in April and Megan turned the big 30 in May.
• Monica became a US citizen and was sworn in May 19, 2011 - congratulations!
• Our team will be running in the Yankee Homecoming 5K again this year - please join us for the race and look for our related contest at the end of July.
Insignia and the Damon System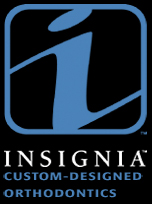 We believe this system is, without a doubt, the best available.
You may think that orthodontic treatment will always take 3-4 years or longer. Actually, with the Damon System braces at our office, our treatment times have dropped significantly - as much as 6 to 12 months less than with traditional braces while maintaining or exceeding previous standards of quality. Now, imagine adding computerized bracket placement, customized angles/torque built into each bracket, and customized wires to the already superior treatment advantages of the Damon System; that is what Damon Insignia offers. Dr. Pavlo and his team completed the intense training and have implemented the Damon Insignia System into our practice. Insignia is a fully interactive software and custom appliance system designed to give every patient a truly customized smile. It's a precise, start-to-finish process delivering maximum clinical and practice efficiency. With Insignia, we still use the Damon System braces, but each brace is custom placed for you and the wires are custom made to fit you with the aid of cutting edge computer software.