Celebrating Independence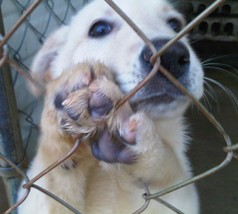 Circle Tail provides service and hearing dogs that help people gain independence, and has wonderful pet dogs available for adoption. P&G Pet Care has pledged $25,000 to improve the lives of all these dogs while they're in our care.
Approximately 175 P&G Pet Care employees will spend 1 day renovating Circle Tail.
Make a difference this 4th of July by helping us match these funds before August 6, and make your donation dollars go further!
It's easy to donate online. You'll be able to see all the improvements you helped make possible after the big day on September 6!
This is a perfect enhancement to go along with the new Service & Hearing Dog kennel we're building. Visit www.circletail.org for details and to donate to the kennel fund. We, the dogs, and the people whose lives they change thank you for your kindness!