Your support of Circle Tail helps us help dogs who help people. Donate toward their care at www.circletail.org.




Join us for Happy Together: A Fluidity Creative Choral Community for a Cause benefit for Circle Tail.

WHEN: Sunday, April 29 at 3 pm

WHERE: The Redmoor, 3187 Linwood Ave, in the heart of Mt. Lookout Square.

WHAT:

Fluidity, a Creative Choral Community for a Cause, holds concerts to raise funds to benefit partner non-profit organizations. Joining an event with a themed concert is a unique and meaningful way to pay it forward, while making a real difference.





Circle Tail is the beneficiary of the spring concert. Appetizers included, dinner menu available, cash bar. Help dogs who help people, while enjoying an evening of cocktails and music!





TICKETS:

Fluiditycccc.org
• $38 General Admission (includes appetizers)
• $75 Director's Circle (includes appetizers and 1 drink ticket)
Pet first aid classes, dog training classes, campus tours, community education events, and fundraising events!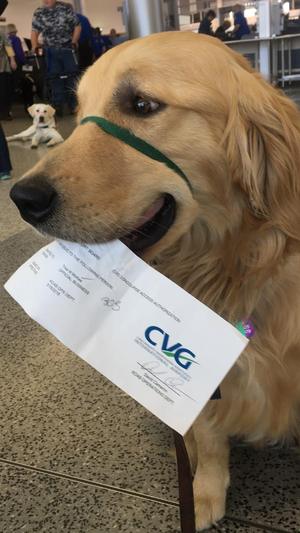 Palmer holding his handler's gate pass at Circle Tail's training outing at Greater Cincinnati/Northern Kentucky International Airport
Team Spotlight
Jane & Hearing Dog, Sita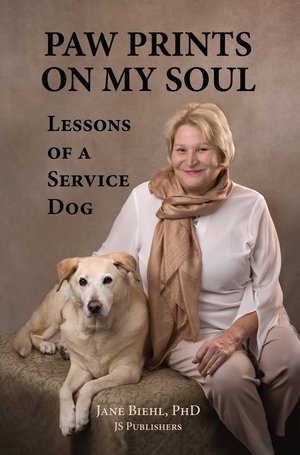 Congratulations to Circle Tail team Dr. Jane Biehl and hearing dog Sita on the publishing of Jane's book, "PAW PRINTS ON MY SOUL: LESSONS OF A SERVICE DOG".

This sweet devotional provides a behind-the-scenes peek at the life of an assistance dog team. It's available on Kindle or paperback at Amazon...and remember when you shop through Amazon Smile and choose Circle Tail as the beneficiary, Circle Tail receives a 0.5% donation!

Jane writes, "The people at my church love her and consider her a member – name tag and all. If I sign songs in sign language, or read scripture she is beside me. Afterwards she follows me out and continues to walk up and greet each person there.

Sasha, a wonderful young woman, loves her and took up a collection for a basket when Sita came back from her surgery for her arthritis. Before Sasha was adopted, she was afraid of dogs, and certainly Sita helped her overcome her fear. The congregation said she was so excited to give it to Sita!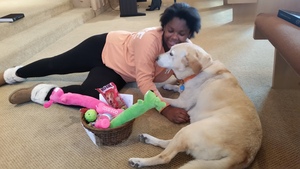 Another time, a young boy's grandmother died and we were all devastated. When I went with Sita to the memorial service, the boy wanted her to sit with him. I did not feel comfortable sitting in front with the family, so told Sita to stay with him and went a few pews back. Sita would have none of this and came back to me. The grandfather came and told me to sit with the family because the grandson needed her. So she is a therapy dog too!"
---
Howling for Nosework
After surgery, Nova keeps busy with nosework

Eight year old Golden Retriever Nova is a Circle Tail Ambassador, Canine Good Citizen, and Registered Therapy Dog. Circle Tail volunteer and board member Jen writes,
"I adopted Nova from Circle Tail 2 ½ years ago when her family gave her up. We've taken basic, intermediate, and advanced obedience at Circle Tail, but our favorite class has been nosework. Nosework is a fun activity where the dog searches for specific scents like anise, birch, or clove, and alerts to them. It can help build confidence and provide mental and physical activity.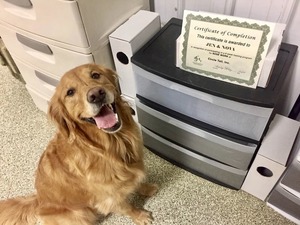 In January, Nova was diagnosed with osteosarcoma, an aggressive bone cancer. She had surgery to remove a lump, and had many restrictions during recovery. Nova loves to be active – she comes to work with me, provides therapy dog visits, hikes, runs, and swims. A few days after surgery, she was ready to romp and play, but her spirit was stronger than her body. The one thing she could still do was nosework. It exercised her mind, but was easy on her body. It gave her something fun to do, and the mental stimulation provided an outlet for her energy. I was so thankful to have this bonding experience - something we could enjoy together, even during her recovery.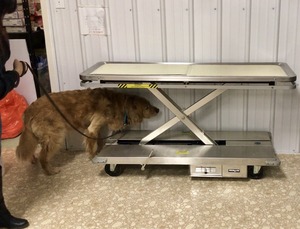 We are now taking nosework III – Nova can detect three scents (anise, birch, clove), has searched inside and outside, around vehicles - she even got to search at the Harlan Township Fire & Rescue – and she loves every minute of it.

Our time together will be shorter than I'd hoped. Nova is the epitome of making the most of every day. So this is my reason for shouting from the rooftops about nosework: Old or young, athlete or couch potato, social butterfly or shy - nosework is for everyone!"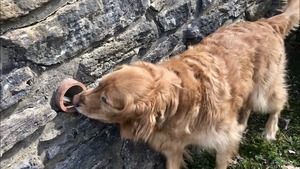 Visit

circletail.org

for info and to sign up for classes.