"How I Spent My Summer Vacation"
by Service Dog Clem

My people said "pack your stuff for vacation at Lake Chautauqua in Western New York. It's Comedy Week at the 143-year-old Chautauqua Institute!"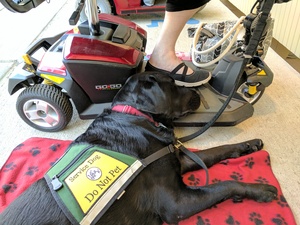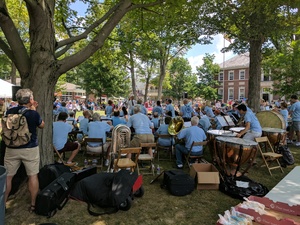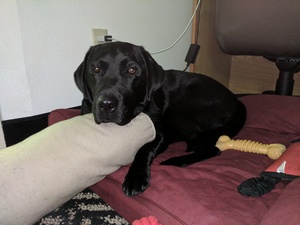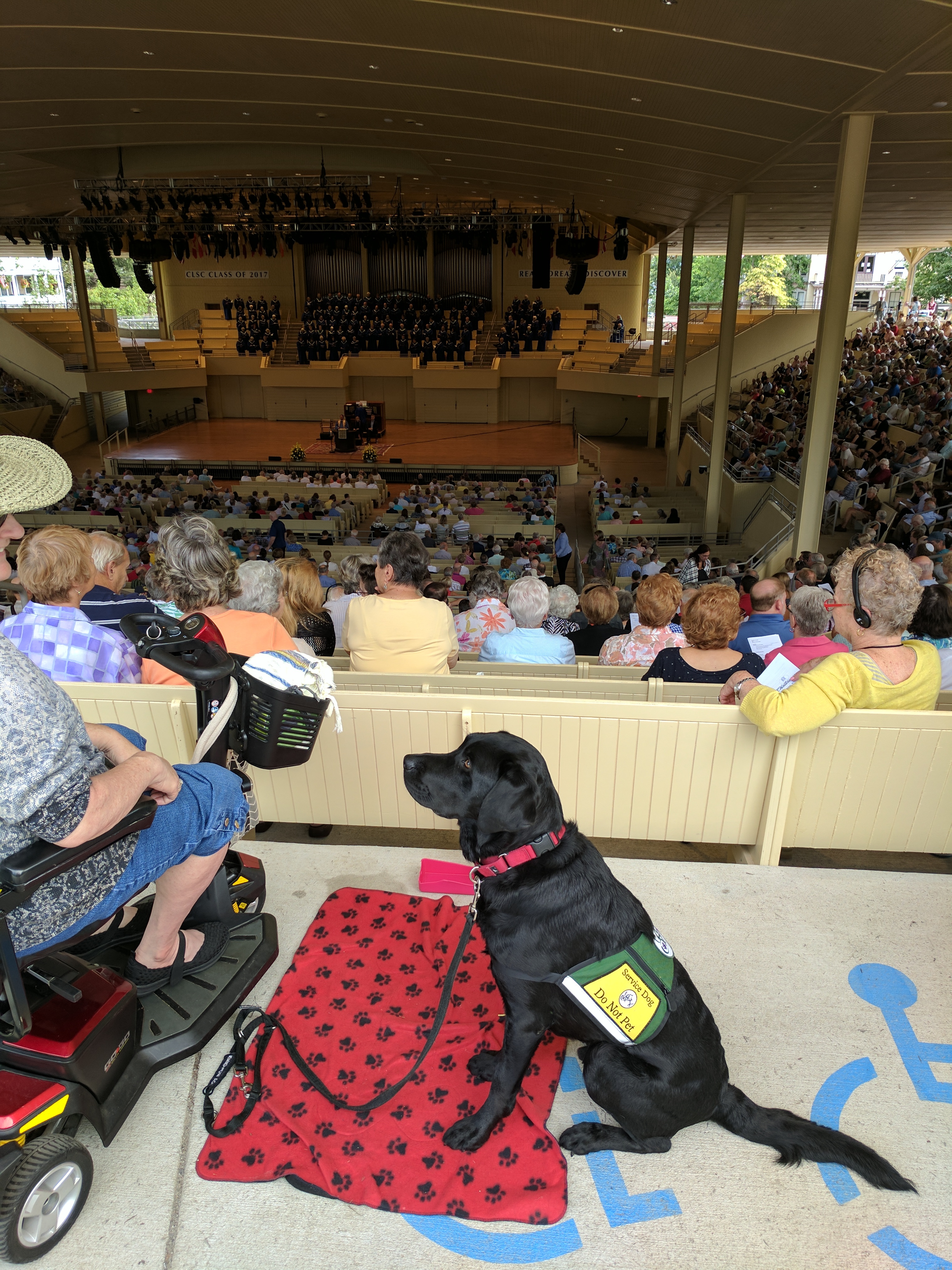 Clockwise from top:
The scooter makes a good headrest
and I like to stay close.
My view of the Community Band. Sweet!
(I ignored those tasty sandwiches
on the table.)
All the comforts of home--my dog
bed, pillow and a few of my favorites.
I'm good at "Look" even in a crowd.


I packed my new Red Rope, my Squeaky Squirrel, my chicken-flavored Nylabone, my soft plush puppy and my PLACE blanket. (I couldn't take everything.) We needed room for my partner Nancy's scooter for the outside world and her walker for inside the hotel. The Big Guy cranked up the radio and we were off. I took a nap—packing for eight days can be exhausting! One rest stop--where I ignored a white-fluffy-thing with two kids--more miles and a drive-thru later, we arrived at our destination.

The giant Amphitheater would fill with lots of people to hear comedians. Even the chaplain for the week did stand-up. I was the only service dog, but a lot of dogs live at or visit Chautauqua, so I gave them a wag but continued on my way through the charming streets of the Victorian village.

I heard the Chautauqua Symphony, the Choir and even the Community Band. I walked a lot—by the lake, by the fire department—no Dalmatian—by the artists and the farmer's market. Everyone remembered my name and complimented how well-behaved I am. They were surprised to see me pick up my own blanket and return Nancy's shoe when it fell off her foot. In the room, I practiced "push" when Nancy's walker moved away from her. That's what I did on my summer vacation. Life is good!


"How I Spent My Summer Vacation"
by Service Dog Quinta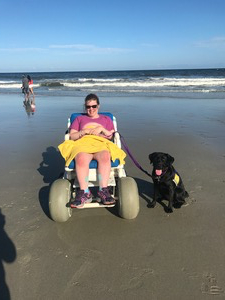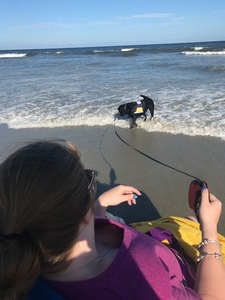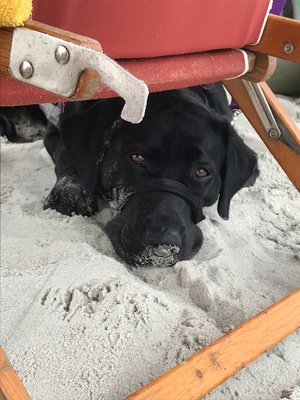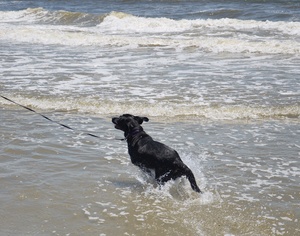 My partner Amanda and I made our first trip together to Myrtle Beach! I liked the car ride and got used to the condo very quickly. Amanda and I enjoyed long walks on the beach and laying in the sand listening to the waves come ashore. I enjoyed vacation time too, running on the beach and experiencing the ocean! Lots of fun and new experiences were had by all!


---
Volunteer Spotlight

Our volunteer spotlight
shines on Scott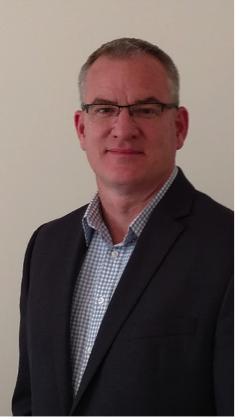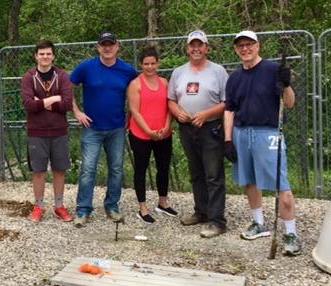 Scott joined the Board of Directors in January 2017. He writes, "
I was introduced to Circle Tail through the BOLD program of the United Way of Greater Cincinnati. As representatives from Circle Tail presented the work the organization does, I was impressed with the vision and mission of providing service and hearing dogs to people with disabilities at no cost to those individuals.
It is amazing to see how the dogs are trained through positive reinforcement to assist with routine tasks most people take for granted but can be obstacles for individuals with a wide range of disabilities. The dedication of the staff and volunteers to their clients and the dogs in training is evident throughout every step of the process.

I am very pleased to be a part of this group of people who have such a large and clear vision to serve the community in a tangible and long lasting way.