Your support of Circle Tail helps us help dogs who help people. Donate toward their care at www.circletail.org.




Circle Tail's 8th Annual
Dinner, Art, & Wine for Canines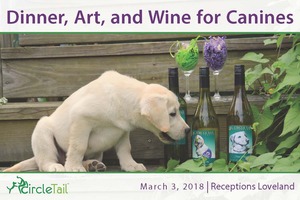 March 3, 2018 - Bring your friends and enjoy an evening of fine wines, delicious food, raffle prizes, silent and live auctions, works by local artists, and meet-and-greet with our service dogs in training!

Keynote speaker is Dr. Michael Kreines, founding member of the Greater Cincinnati Chapter of the Crohn's and Colitis Foundation of America and long-time Circle Tail Foster Family.

Your support helps us provide service and hearing dogs to people with disabilities at no charge.​
Pet first aid classes, dog training classes, campus tours, community education events, and fundraising events!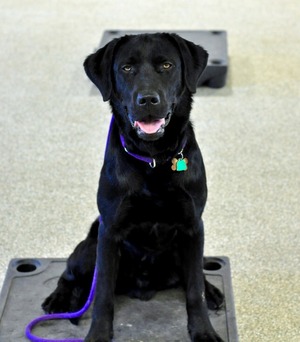 Celebrating One Year Together
Marty & Bella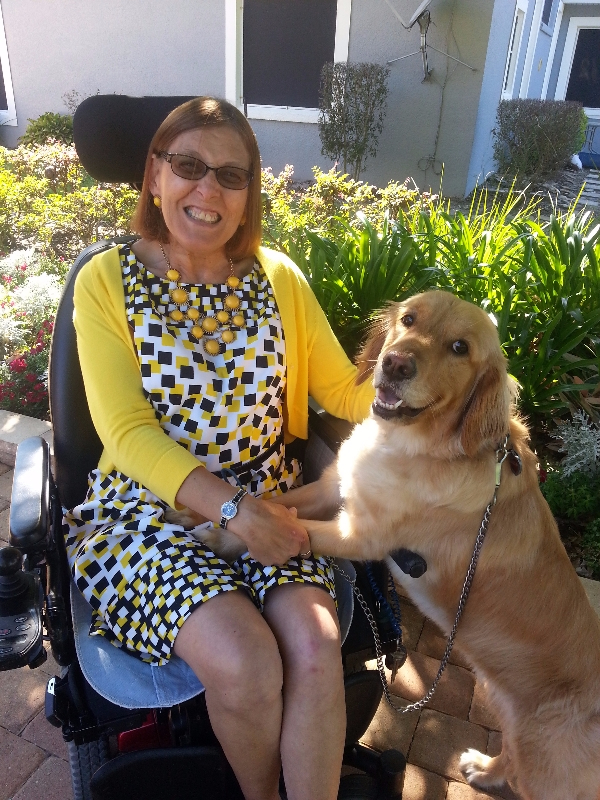 Marty and in-home service dog Bella (formerly Rhys) were partnered in 2016. Bella has been retrieving items, getting laundry out of the dryer, and shutting cupboard doors for Marty.

Marty adds, "It seems like yesterday I adopted Bella. Things are going great. She is such a love-bug. She is very friendly to everyone. On our walks, there are certain houses we stop to see people. One lady said seeing Bella is her therapy.

One thing Bella doesn't like is long trips in the van. But she had a good time in Florida! She is a real joy to have around."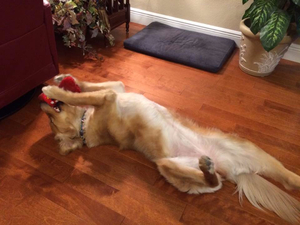 ---
Volunteer Spotlight
Our volunteer spotlight
shines on Jane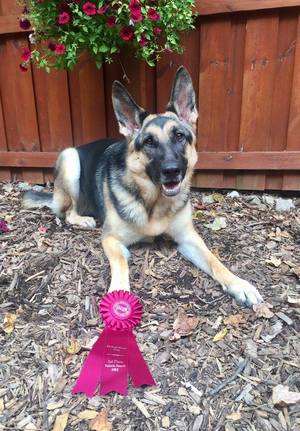 Jane is co-chair of our 8th Annual Dinner, Art, & Wine for Canines, to be held on March 3, 2018.
She, along with her dog Kimbr (pictured above) has also been instrumental in developing our nosework training program.

NACSW Nosework and AKC Scent Work are fast growing, positive and challenging sports that allow your dog to develop and use his/her strongest natural sense. The handler-dog team work together to locate a hidden target odor. It's a great bonding experience that builds confidence and provides your dog much needed physical and mental exercise. Find details and register at circletail.org.