Your support of Circle Tail helps us help dogs who help people. Donate toward their care at www.circletail.org.



---
Countdown to #GIVINGTUESDAY



Be a part of the Circle: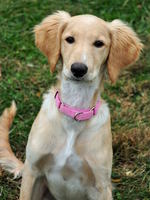 Help us raise $15,000 to support a service dog team!
December 1 is #GivingTuesday: a global day dedicated to giving back. Charities, families, businesses, community centers, and students around the world come together to celebrate generosity and to give.
So mark your calendars for December 1 and let's change someone's life by raising $15,000 - the cost of partnering one service dog team - in one day!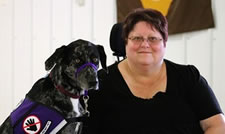 June and In-Home Service Dog, Wicks
"I can't imagine life without Wicksie"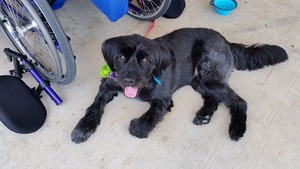 June writes, "I have had Wicksie for a year now. It is her anniversary as part of Team June. I cannot imagine life without Wicksie. She brings me great joy. She wears a bandana every day that matches what I am wearing.

She is a joy to the whole family. The funniest thing is when she barks at the dogs on TV. We were watching The Christmas Shepherd movie and to get her to stop barking, we wore headphones and muted the sound.

Again, thank you for my big Black Beauty. We also call her Wicksie Doodle. Thank you for training her so well. She's a wonderful dog that follows commands. Both the ones you taught her and we have added a few new ones.

---

Help us help dogs who help people. Donate today at www.circletail.org.



---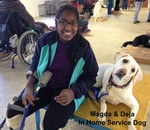 Check out Circle Tail's calendar for our training classes, volunteer orientation, community education
and fundraising events!