Your support of Circle Tail helps us help dogs who help people. Donate toward their care at www.circletail.org.



---
Volunteer Spotlight

Our Volunteer Spotlight
shines on Leslie!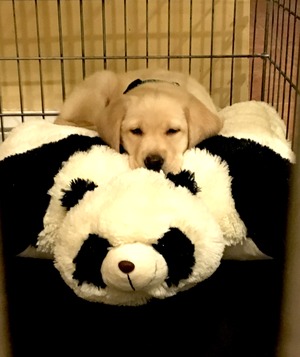 Leslie's current foster dog, Rey

Leslie writes, "In 2011, I was looking for a volunteer opportunity where I could combine my love of dogs with my special education background. I came upon Circle Tail, and after reading about this organization, I was so excited about foster possibilities. I was nervous during my home visit, and thought perhaps I should hide my own dogs in case they weren't on perfect behavior!

Five years later, and having fostered over 40 - 50 puppies and dogs, I have loved being part of this incredible organization, all it represents, and all that it accomplishes.

In the beginning, I was so attached to my first foster dog, of course I thought this dog loved me more than anything in the world and she'd be so sad to leave me. We arrived at Circle Tail, and out of the car she went, happily returning to her other place of training.

From that point on, I realized what a gift I was giving these foster dogs. The bottom line is we do this for so many others, who may one day be partnered with these dogs.

I have the privilege to go to the women's correctional institutes and see the handlers in action, and the incredible job they do and all the benefits that the dogs bring to them.

It is a full circle that provides so much to so many! This year, I am so pleased to co-chair the Dinner, Art, & Wine for Canines, celebrating 20 years of helping dogs who help people. Such an incredible organization that I am truly proud to be a part of!"
---
Giving Tree at Lucky Dog Grille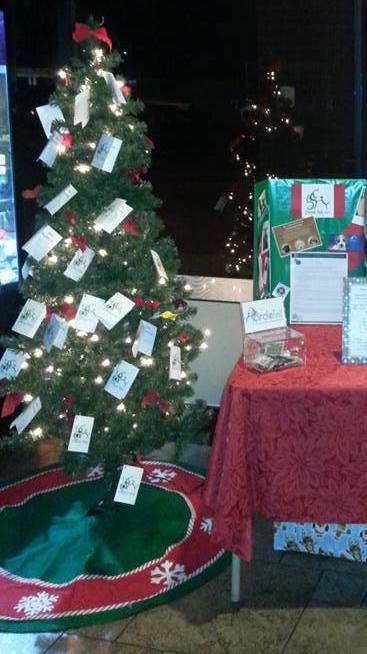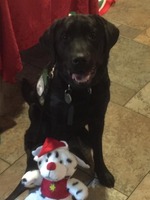 Thank you to
Lucky Dog Grille
in Mason for choosing Circle Tail as a beneficiare for their Giving Tree! Patrons can donate a wish list item and help dogs who help people. Be sure to check them out this holiday season!
Happy Birthday Liam!
Liam turns 2 years old in December - happy birthday to this gorgeous guy!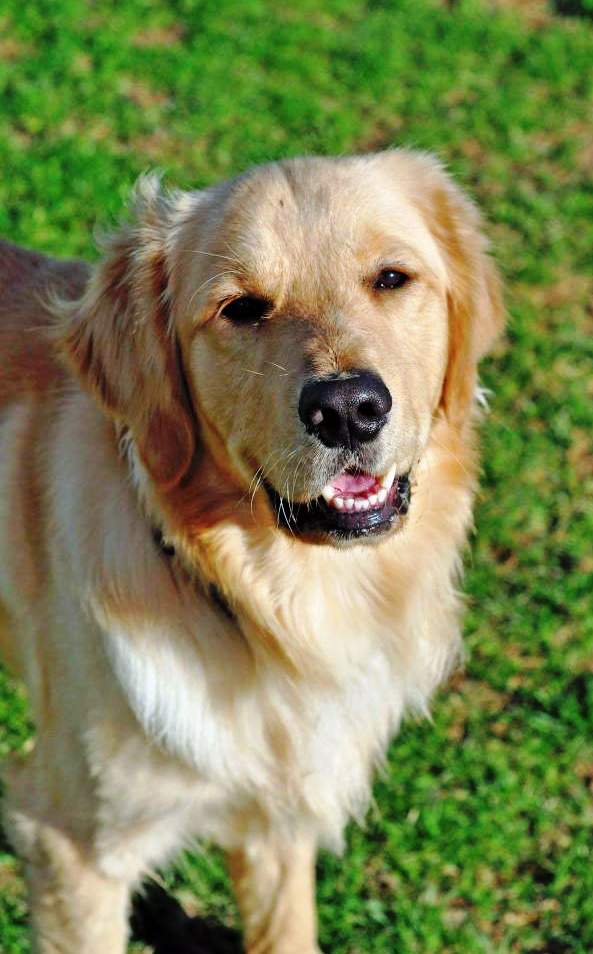 CALENDAR
for:
Pet First Aid classes, dog training classes, volunteer orientation, community education events, and fundraising events!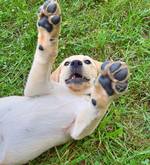 Kaps, now Cassie,
Changes a Life

Cassie is a dog of many talents!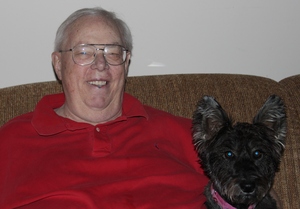 Cassie and Pat
Kaps, now Cassie, was partnered as an in-home hearing dog with Pat in 2016. Pat writes, "Cassie performs four functions for me: Hearing Dog, Companion, Protector of the Realm, and Chief Construction Engineer.

As a hearing dog, Cassie has been superb. She alerts me whenever she hears knocking, doorbells, or any unusual noises. I say, 'show me', and she will take me to the source of the sound. Her assistance has really helped with package deliveries or people visiting us. She has been very well trained by Circle Tail.

Perhaps the most important role performed by Cassie has been as my companion. Shortly after we got her, we learned that I have leukemia. It was a very tough time for my wife and I as we struggled with the implications of the disease. Cassie's companionship, playfulness, and love have really helped us through these difficult times.

As protector of the realm, Cassie has kept our yard free of all types of vermin. My wife's plants have given her a Medal of Honor for keeping the deer away.

Cassie takes her role as Chief Construction Engineer very seriously. She is currently constructing either a tunnel to China or the foundation for a swimming pool. I am hoping for a swimming pool.

To summarize, Cassie has been extremely well trained by Circle Tail and has been a wonderful addition to our family."
---
Welcome to our New Recruits!
Lots of new puppies at Circle Tail!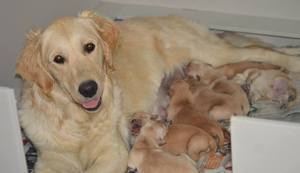 We welcomed several new recruits to our program over the last few weeks. Welcome and congrats to new mom Chessie, who came to us pregnant and gave birth to seven healthy pups, all of whom will enter our service dog training program.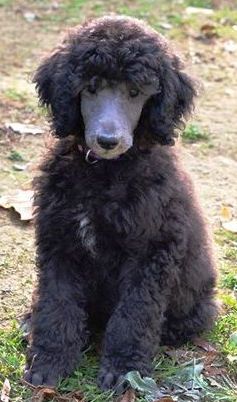 Welcome also to
Golden Retriever puppies
Scuti, Persei, Mira, Cygni,
Cephei, and to Poodle puppy
Calhoun. Be sure to folow
their adventures on

Facebook

!
---
Save the Date for
Circle Tail's 7th Annual
Dinner, Art, & Wine for Canines

Saturday, March 11, 2017 from 6 - 10 pm
Receptions in Loveland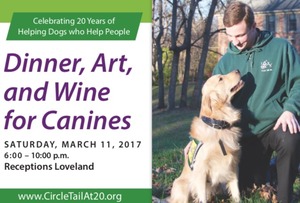 Celebrate our 20th Birthday with us as you enjoy a wine tasting, raffle prizes, silent and live auction, works of local artists, buffet dinner, and keynote speaker Marlys Staley, the founder and Executive Director of Circle Tail! Details and tickets at
circletail.org
.