Your support of Circle Tail helps us help dogs who help people. Donate toward their care at www.circletail.org.



---
Volunteer Spotlight

Our Volunteer Spotlight shines on
The Dreisbach Family!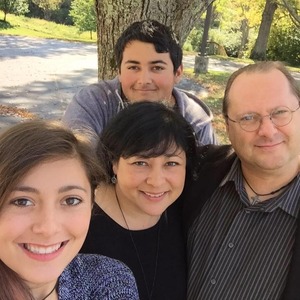 It's a family affair! Clockwise from top:
Dylan, David, Dori, and Anna

Event planners, fosters, photographers, videographers, website designers - the Dreisbach family has been keeping busy!

Dori is a massage therapist, and one day one of her clients walked in wearing a sweatshirt that caught her eye. Jen might have ended up being 'just' a client if not for her green Circle Tail hoodie hanging on the coat hook. Dori immediately spied the logo and asked about it. The rest is history.

Dori writes, "When we first learned about Circle Tail, we wanted to get involved right away but Dylan and Annie were young and Circle Tail was almost an hour away, so it didn't happen for a few years. David is in marketing, so he and I started helping with fundraisers. Then Annie and I took the classes to handle and foster service dogs. We have had such a rewarding time promoting Circle Tail, training dogs, fostering dogs, adopting a Circle Tail puppy, and getting to know all of the amazing people who give so generously of their time to this wonderful organization. We can't imagine our lives without Circle Tail and we look forward to seeing what the future holds for all of us."





Circle Tail turns 20 on February 6, 2017 -
Follow our 20th birthday celebration at CircleTailAt20.com!
---
Around Town with the Circle Tail Dogs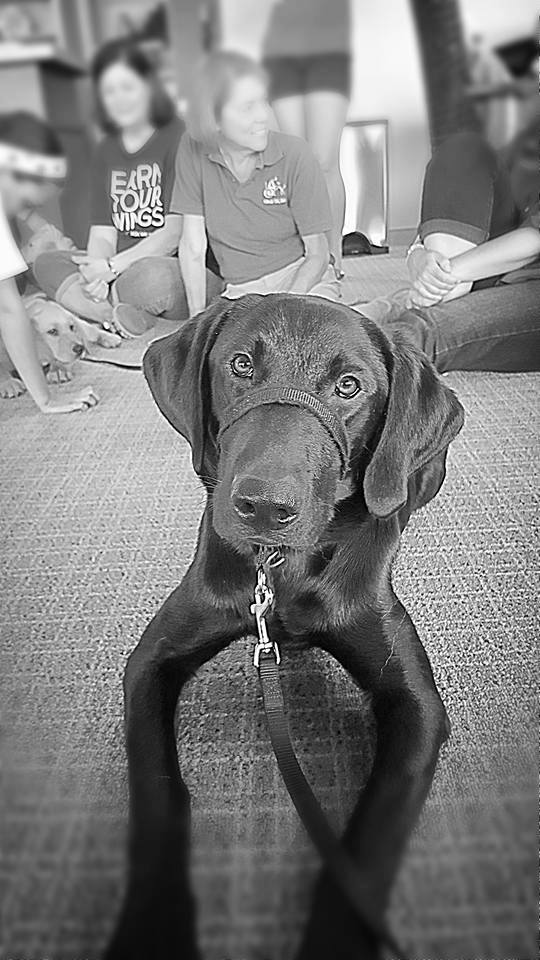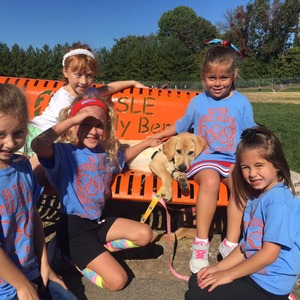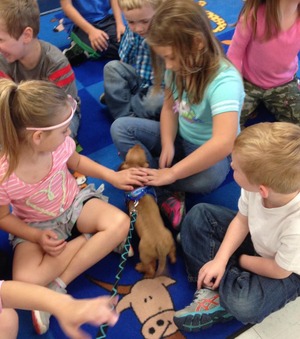 It's important to socialize our service puppies in training around children in a safe and controlled manner. In the past couple months, Circle Tail volunteers have taken future service dogs to Putman Elementary in Blanchester, South Lebanon Elementary, and Dragonfly Foundation.

Thank you to these organizations for giving the pups a variety of valuable experiences. Enjoyable and beneficial for the pups and kids alike!
CALENDAR
for:
Pet First Aid classes, dog training classes, volunteer o
rien
tation, community education events, and fundraising events!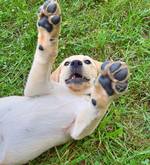 What happens to the dogs that don't make Assistance Dogs?
Circle Tail is about finding the right job for our dogs and allowing them to fulfill their purpose. Read on for some examples of recent alternate careers:
School Therapy Dog, Corr

Corr goes from homeless to helper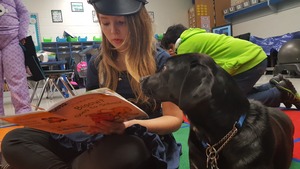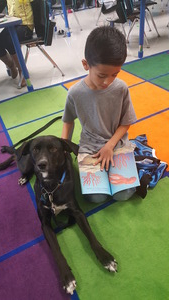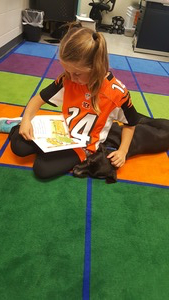 Corr at work at Collins Elementary
"Corr was a stray at a Kentucky shelter before being transported to Circle Tail. Last month, he began his job as Therapy Dog for Collins Elementary, where he provides support to students. Assistant Principal Eric Ball writes, "Since joining the Collins Elementary family we can honestly say that Corr has given us far more than we could ever give him. Corr's responsibilities initially included helping student who were in crisis, and also working with students and teachers as a reading buddy. We quickly learned that Corr brought so much more to Collins. He has truly become an ambassador for Collins, and has helped to connect the Collins campus to the rest of the community, and beyond."
---
Canine Ambassador, River
Bringing smiles to a city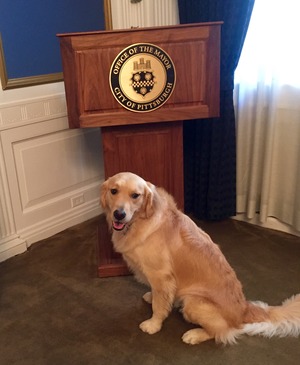 River is the new Canine Ambassador for the Pittsburgh Mayor's Office! He was in training to be a service dog, but anyone who's met River knows what a charmer he is! So he is in a job where he will be able to bring joy to an entire city. He goes to work every day in the mayor's office, and will accompany the mayor's staff on outreach activities throughout the city. He even has his own

Instagram

! Follow his adventures at

@pghdogriver

!
---
Chipotle Cause an Effect

Monday, November 14, 5 - 9 pm
Chipotle Hyde Park
3725 Paxton Ave, Cincinnati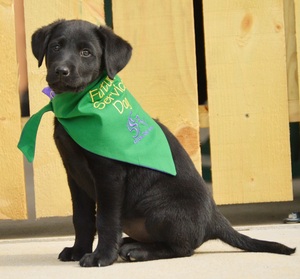 Come to the Hyde Park Chipotle Monday, November 14th between 5 and 9 pm, bring the
flyer
or show this event on your phone, or tell the cashier you're supporting Circle Tail. Chipotle will donate
50%
of your bill to Circle Tail! Easy and delicious way to help dogs who help people!