In This Email:
RABBI'S STUDY
* How to Celebrate the Progress of Women Rabbis in Israel
SHABBAT
SERVICES

TEMPLE NEWS
* Pledge forms Due ASAP
* Sisterhood Meeting
* Special Meeting: JWV
* Board Meeting Agenda
*
Torah
for Tots
* Dementia: The Musical
* Knitting & Crocheting
* Shop These Companies

CALENDAR: This Week
CALENDAR: Save the Date

COMMUNITY EVENTS
BULLETIN BOARD
OUR TEMPLE FAMILY
---
Important Links:
---
Please Update Your Contact Information
If your contact information changes (address, phone numbers, email addresses, etc.) please contact the Temple Office: 775-747-5508 or
Admin@SinaiReno.org
so that we can update our records.
---
Our Supporters
---
Special Links
---
Haven't Sponsored An
Oneg
Lately?
---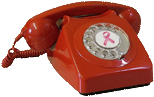 Sinai Breast Cancer Support Line


Julia Rubin
, Sinai member, a nurse, and herself living with breast cancer.
(775)846-2122
or
jsrubin84@gmail.com
. Confidentiality honored.
CLICK HERE
to donate a free mammorgram a day to an under-privileged woman.
CLICK HERE
to join a movement to bring women and researchers together to eradicate breast cancer.
---
Jewish Camps & Trips to Israel

---
Upcoming

B'nei Mitzvah

Schedule: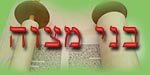 June 9, 2012
Ann Ezgar
Adult
Bat Mitzvah
July 14, 2012
Hannah Zeltzer
August 25, 2012
Jennifer Merkin
February 16, 2013
Max Blanck
B'nei Mitzvah
must be scheduled at least eight months in advance. Call the
Rabbi
at 747-5508 to reserve your date.
ALL

B'nei Mitzvah

services are at 10:30am.
---
Enjoy The Sounds
Of
Shabbat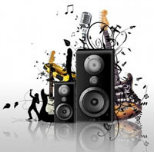 We need trained operators for our Sound System. The system is easy to learn and training will be provided. Please contact
Doug Goodman
at
dandsgoogman@yahoo.com
if you are interested in helping to preserve the sounds of
Shabbat
and the High Holy Days that we enjoy.
---
Kashrut

...

REMINDER:
By Board action, on recommendation of the Ritual Committee, pork and shellfish may not be served at Temple Sinai. This includes any products containing either pork or shellfish; so, do check, carefully, the contents of what you might be serving at
Onegs
, meetings, receptions, etc. Also, be careful to remember those possible "common" foods that are indeed included in these restrictions (pepperoni pizza is one good example!).
---
Mitzvah

at the Gospel Mission

Temple Sinai congregant
Pat Blanchard
has an on-going group which serves dinner to the homeless at the Gospel Mission. Her group serves on the
third Wednesday of each month
for about 1 1/2 hours. Please contact
Pat
at
mtnlade@gbis.com
to sign up for your special date or call 824-0220. This is not a drop-in arrangement.
---
Movie DVD's & Music CD's for the Troops!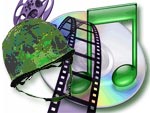 George Small Post 30 (Reno) of the Jewish War Veterans of the USA...
is collecting used DVD's and music CD's to send to our troops, including three of our newest Jewish War Veteran members, currently stationed in Iraq and Afghanistan.
Please bring in any DVD's or CD's that you wish to donate and place them in the box below the lobby table.
Post 30 will take care of the delivery and if we get any letters of thanks back, we will share them with you.
---
Hillel at UNR

Nevada Hillel
operates out of UNR and is affiliated with the Soref movement of the Hillel Foundation. We sponsor events throughout the year for students and the whole community, and we welcome your involvement. Search for "Nevada Hillel" on Facebook, or send an email to
nvhillel@gmail.com
.

Shalom
Temple Sinai Family and Friends
,
From the Rabbi's Study...

How to Celebrate the Progress of Women Rabbis in Israel
Last
Shabbat
I received the following email from the executive Director of ARZA (the Association of Reform Zionists of America):
ARZA: June 1, 2012

Dear Teri,

By now, you have all heard the news that Rabbi Miri Gold will be the first Reform Rabbi in Israel to be paid by the state of Israel as a Rabbi. This is a great victory, but what you need to know is that we are all a part of this success. We are a part of it, not just because we are all part of the Jewish family and we celebrate Rabbi Gold's success, but because we helped make this success happen. The basic operating budget for the Israel Religious Action Center comes from ARZA dues. They were able to fight this case for 7 years because we have been paying the bills. Rabbi Gold's case just covered rural and regional rabbis. The next case is for the city, rabbis where an even greater number of Reform Jews live. In order to continue our efforts in support of the Israel Religious Action Center and our Israel Reform Movement, we need your help. Please join ARZA, encourage others to join with you. Your $36 dollars can help the real Israel become the ideal Israel.

Thanks.
Shabbat Shalom,

Danny

Rabbi Daniel Allen
Executive Director, ARZA



CLICK HERE for full press release>>



Please consider joining ARZA and supporting the important work of IRAC (the Israel Religious Action Center).
Shabbat Shalom ~ Rabbi Appleby
CLICK HERE for more from the Rabbi's Study >>

Shabbat B'ha'alot'cha...
Torah
Reading: Num. 8:1-12:16
Friday, June 8

7pm

Erev Shabbat

Service
Thanks to this week's
Oneg
co-hosts
Rabbi Appleby & Jon Leo
to say thank you and farewell to the Congregation, and the friends of Ann Ezgar (
Lynne Daus
,
Julie Stage
,
Marsha Cohen
, and
Linda Kutten
) in celebration of the adult
Bat Mitzvah
of Ann Ezgar. Thanks also to this week's greeter
Steve Myerson
.
---
This

Shabbat

,

Kaddish

will be said for:
Recent Deaths and

Shivah
Sh'loshim
(Deaths these past 30 days)
Livi French

cousin of Richard Tropp, Friday, June 1


Phyllis Carol Stevens

sister of Mitch Ziegler, May 29


Connie Robertson

step-grandmother of
Sarah Rowan Wilson, May 29


Marjorie Wilson Grannan

grandmother of
Sarah Rowan Wilson, May 26


Jack Abrams

father of Gary Abrams, May 23


Joseph (Joe) Loughner

brother of Richard & Adrienne
Tropp's son-in-law

Yahrzeits
Annie Rubin, June 3
Julius Ashkin father of Laura Ashkin, June 4
Aaron M. Novick cousin of Gary Schumer, June 4
Rosa Bronov cousin of Bernard Bronov, June 5
Rebecca Eliasberg, June 5
Ronald Small brother of Gail Small Ferrell, June 5
Joeseph Glaser uncle of Alison Lasher, June 6
Guy D. Parr stepfather of David Valdez, June 6
Harry Schwartz grandfather of Deb Garrett, June 6
Rebecca D. Gumbert, June 7
Annette Rutkovitz sister-in-law of Jules Rutkovitz, June 7
John H. Gertler grandfather of Alan Gertler, June 9
Cornelius Jacob Klomp, June 9
Reuben Zucker father of David Zucker, June 9
Click here for a complete list of this month's

Yahrzeits

>>
---
---
Temple Sinai News...

Annual Member Pledge Forms Due NOW!!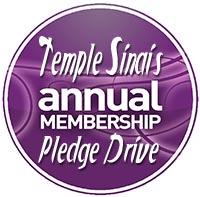 ONLY 54% OF
PLEDGE FORMS HAVE BEEN
TURNED IN!
If you have not returned your form to the Temple yet, please send it in ASAP.
Don't wait another day!
We need to hear from ALL our congregants.


---
Sisterhood Meeting at...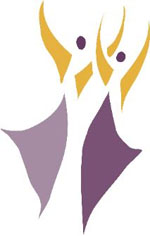 Sodo Restaurant
at 275 Hill Street
(formally Hill Street Grill)
Wednesday, June 13
at 11:30am
Join your new officers: President
Lynne Dau
s and Board Representative
Ann Ezgar
. Come to start the new year.
Please contact
Linda Kutten
at
lindakutten@gmail.com
if you plan to attend. We need to let the restaurant know how many are coming.
---
Special Meeting: George Small Post 30 of the JWV
There will be a Meeting of the
George Small Post 30 of the Jewish War Veterans of the USA
at
1000 hours, Sunday, 1 July 2012
at
Temple Emanu-El
in the Social Hall (1031 Manzanita Lane Reno, NV 89509).
We need at least seven members present to have a quorum.
If you, or anyone you know of, are interested in becoming a member, please check the eligibility requirements listed in the
Constitution and Bylaws
at the JWV website under "Membership" and "Eligibility." (Click here to view:
http://www.jwv.org/membership/eligibility
.)
If you have any questions about your particular situation, there is a direct e-mail link on the same page. The DD214 is used to establish eligibility.
If you have any further questions, please contact
Dave Levine
at
dmlea@sbcglobal.net
or call him at
775-329-3443
.
---
This Month's Regular Board Meeting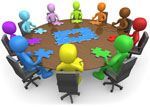 The Temple Sinai Board of Trustees will meet on
Wednesday, June 13 at 7pm
in the Temple library. All Temple members are welcome to attend.
(Please contact the Temple office, 747-5508 or admin@sinaireno.org, if you have difficulties downloading the file.)
---
Torah for Tots

- June

Dear Families,

Passover was soooooo early this year and

Torah for Tots

was soooooo long ago! Our June class, the last of the season, will be

June 14th

at 4:15pm. See you then!

Torah for Tots

is Temple Sinai's program for children ages 2-5 and siblings are welcome. There is no fee for the class and Temple membership is not required. To join the class, or for further information, contact me at

garyjudy2@sbcglobal.net

.



Shalom

,

Judy
---
Save the Date:

Artown 2012 presents...
Dementia: The Musical
Readings and songs performed by
Steven Rubin
(Sinai Member) and
Kenn Pettiford
Thursday, July 12 at 7:00pm
and
Thursday, July 19 at 7:00pm
at the Steinway Piano Gallery
(500 E. Moana Lane, Reno)
Admission:
FREE
Contact info:
(775)829-0600
Click here for more info >>
---
Knitting & Crocheting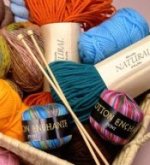 A new Temple Sinai Group will meet the
3rd Thursday of each month
. The next meeting will be
June 21st

, from 10am to 12 noon
in the Temple Sinai Library. Beginners welcome! Bring your current projects, or start a new one. You can make items for yourself, for gifts, or to donate. Come to learn, stitch, socialize and just enjoy.
For more information:
Marilyn Roberts
775-622-3115
Gail Steriss
775-972-9396
---
Shop These Companies


These vendors gave in support of Temple Sinai at our
Soup, Salad, & Style Luncheon & Fashion Show
:
---
---
Temple News Links

Click the links below to view current and past articles from our Temple Sinai community:

---
---
Calendar: This Coming Week...
Saturday, June 9

10:30am Adult

Bat Mitzvah

of

Ann Ezgar
Sunday, June 10

Tuesday, June 12

7pm

Israeli Folk Dance Night


(1st time FREE, $5 regular, $3 for students)
Wednesday, June 13

12noon

Talmud

Study
7pm

Temple Board Meeting


(all Temple members are welcome to attend)

Thursday, June 14

Friday, June 15

---
---
Calendar: Save the Date

...

Sunday, June 17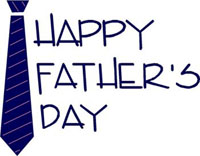 Tuesday, June 19

6:30pm Sisterhood Mahjong Night
(hosted at a different home every time; call

Brigitta Aaron

at

853-4947

for place and time)
7pm

Israeli Folk Dance Night


(1st time FREE, $5 regular, $3 for students)
Wednesday, June 20

Thursday, June 21

10am

Sinai Knitting & Crocheting Group


(in the Temple Library)

7pm

International Folk Dance Night


(Open to all; $2 for the public and $1 for Temple Sinai Members.)
Friday, June 22

7:30pm

Erev Shabbat

Services with the

Oneg

hosted by

Judy & Gary Schumer

to say "Goodbye for the season"
---
---
Community Bulletin Board...

Employment Wanted

BSN RN, MA-Psychology seeks Fulltime work in Reno area.
Worked voluntary & involuntary psych, most recently at West Hills Hospital, Reno. Also worked long-term care and in eye surgery center. Retired Nevada Air National Guard. Email me at
mcgrathhilo@yahoo.com
for a resume.
---
House for Rent/Near Temple Sinai
2490 Sunray Drive, Reno
. Great condition, 3 bed, 2 bath, 1200 sq. ft., $1100 per month. Garage with fenced yard, 2 patios plus more. For info: email
jewoods2@charter.net
or call
775-356-1930
.
---
---
Donations to Sinai...
We thank those who support Temple Sinai.
Rabbi's Discretionary Fund

Jennifer Bainton

in honor of the

Brit Bat

of Jenna Bainton

---
Please Consider Making a Donation *
* Available Funds to Contribute Into:
General Fund:

General operating expenses


Capital Fund:

Servicing capital improvements to the Synagogue

Cemetery Fund:

Maintenance of the Hebrew cemetery

FF&I Fund:

Furnishings, fixtures and interior improvements

Maintenance Fund:

building and grounds maintenance

Music Fund:

Events, equipment, musicians

Rabbinic Compensation Fund:

Guarantees the Rabbi's compensation for the 2011-2012 fiscal year


Rabbi's Discretionary Fund:

Directly supports Rabbi's

tzedakah

efforts

Religious School Fund:

General school needs and scholarships

Ritual Fund:

Sanctuary and religious supplies
---
---
Our Temple Family...

Mazel Tov

...

Congratulations

to

Mike Medvin

on the upcoming wedding of his daughter, Jennifer Medvin, to Jerry Cuna on Sunday, June 10 in south Lake Tahoe.
---
Todah Rabbah

...

Thank you

to

Rick Michaelson

and

Rod Sloan

for transporting some donated book cases for the Religious School.

Thank you

to

Steve Myerson

and

Mike Medvin

for cleaning up a large mess from a frozen and exploded soda can in the kitchen freezer.
---
Our Condolences...

Our condolences

to

Richard & Adrienne Tropp

on the death of their son-in-law's brother,

Joseph (Joe) Loughner

, on May 9, and on the death of Richard's cousin,

Livi French

, on June 1.

Our condolences

to

Benala & Gary Abrams

on the death of Gary's father,

Jack Abrams

, on May 23.
---
R'fuah Sh'leimah...
Best wishes for a full and speedy recovery to:
Larry Ezgar
John Marschall
, author of Jews in Nevada
Scott Boliver
Vonnie Saunders
Shana Spindler
, daughter of close friend of
Dave & Peggy Levine
David Abedon
, family of Ethel Jaffe
Johannah Haffey
Herb Blanck
Nancy Irwin
, friend of Adrienne Tropp
---
Birthdays...
This Week:
Kurt Frohlich
(6/4)
Ann Ezgar
(6/7)
Next Week:
Steve Pansky
(6/11)
Carol Pevney
(6/11)
Peggy Levine
(6/14)
Les Cohen
(6/15)
Esther Mansur
(6/16)
---
Anniversaries...
This Week:
Herb & Olga Blanck
(6/5)
Jeff Gingold & Jane Townley
(6/6)
Alan & Camille Gertler
(6/7)
Herb & Carol Pevney
(6/7)
Next Week: