A Note from Bubbe Sharon

This month, I saw the movie The Bucket List once again. It's a classic film and gives us pause to think about what is important in life. Most of the items on the characters' list has to do with what they want to see and experience. Towards the end of the film, Morgan Freeman's character says to Jack Nicholson's, "When we die, God is going to ask us two questions to know if we can get into heaven. The first is, 'Did you experience joy during your lifetime?' The second is 'Did you give joy to others?' If both answers are yes, you can go directly to heaven."
A few weeks ago, a wonderful group of women came to my home. I asked the question, "What is such an important quality to you that you want to teach it to the next generation?" The answers included the following: honesty, integrity, patience, compassion, gratitude, flexibility, memory, respectfulness, kindness, service, and humor.
Then I asked how they hope to transmit those things during their lifetime. Their answers included: role modeling, writing stories, laughing, conversing, writing an ethical will, being interviewed on video, working together in the community, and being sure to act kindly towards them and others.
Thinking about these things is so important. What are the stories, quotes, and thoughts that you hope our grandchildren will remember after we are gone? What are the qualities that we want so desperately to impart to them? How do we want to live in the next years, so that we are remembered for our hearts, for our actions, for our souls?
Sharon
---
By Sharon Halper
'Tis the season when Hallmark Cards meet the Ten Commandments… sort of.
The Torah made the relationship of parents and children holy; Hallmark (et al) made it commercially viable. Together we have the ability to bring the two worlds into concert.
I have no personal objection to receiving professionally constructed displays of my children's and grandchildren's affection. In fact, were they not to appear, appropriately signed and 'X'ed and 'O'ed in multi-colored Crayola crayons, I would be among the disappointed.
But we know that the ultimate honor is bestowed when we recognize the impact we have made on others, certainly on our children and grandchildren. Why not "conspire" with grandchildren to honor their parents with gifts that are life-altering for donor and recipient alike?
Create gift bags of toiletries for distribution in a local shelter for victims of domestic violence, to groups that work with migrant farm workers, or guests at a local soup kitchen.
Make notes to parents that a dozen tubes of toothpaste and toothbrushes or a compliment of bath goodies have been donated in their honor.
Learn, teach or contribute to the stories of Jewish women at: http://jwa.org/stories/. Sharing stories helps children learn about powerful contemporary role models. Encouraging them to share the story with their own parents helps parents to see the moral legacy they are creating.
Working to strengthen families helps to strengthen the community and world our grandchildren will inherit. Together, collect new or gently used basic household items for a family that is preparing to move from a shelter to their own apartment. Grandchildren can collect, select, and refurbish items for (re)use. They can also add their own art project and wishes for the family.
If there is a lonely elder in your neighborhood, invite your grandchild to help celebrate "parent season" by creating something and visiting that person. Male grandchildren (and granddaughters as well!) love to do woodwork. Look for planter or birdfeeder kits at your local craft shop and help make a surprise gift for an unsuspecting recipient!
Your grandchild's parents will love the fun and learning you provide. Perhaps someday the Greeting Card Makers of the world will look to grandparents to learn all about honoring parents!
XOXOXO,
Sharon Halper
---
Travel Opportunities with Volunteer Expeditions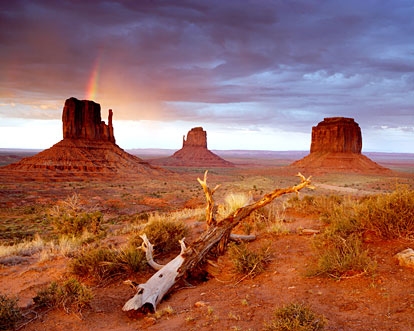 Navajo Nation
Volunteer Expeditionsis offering a custom program focusing on social action and service learning in northern Arizona on the Navajo Nation Reserve. Volunteers will get the unique chance to learn about the Navajo and culture from within, as well as experience the breathtaking beauty of the American Southwest's natural landscape. Participants will learn, reflect, and provide tutoring for children in Navajo community, in addition to improving school and community facilities. This will be a small-group experience, ranging from 10-20 participants, age 12+. Both groups and individuals are invited to join. For those interested, Volunteer Expeditions has provided the itinerary on its website. To participate in the program and to answer all of your questions, please call them.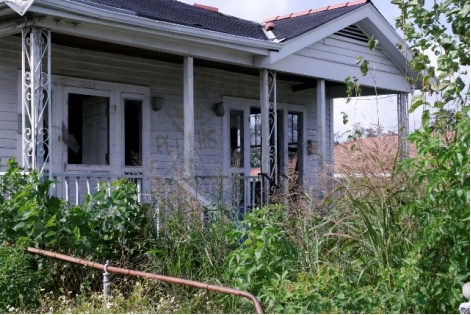 Rebuilding New Orleans

Volunteer Expeditionsoffers a custom program designed for students, seniors, or simply anyone with a caring heart to work with families while rebuilding communities in New Orleans. Volunteers will get to live, breathe, work and experience an environment of love, empathy, giving back, and commitment, while experiencing the best part of being human—connecting with others. Volunteers will participate in presentations by community leaders, hospitals, and university professors. And the best part it all? Volunteer Expeditions covers all the essential elements of the trip, including hotels, meals, and transportation.

Join a Volunteer Expedition, it will be unlike any experience you've had! Their custom programs will provide a challenging and empowering social action opportunity.
Contact Volunteer Expeditions today!
312-520-4100
www.volunteerexpeditions.org
---