A Note from Bubbe Sharon

A friend spoke to me a couple of weeks ago and asked, "How do I help my grandchild become aware that everything has to do with social action?" We spoke about it for a while and came up with a few ideas.
When you are out together and you see trash on the ground, pick it up with a simple sentence: We need to keep the world clean.
Have a couple of collections boxes in the house that you can decorate together. One can be in a closet and one in the kitchen. Every time you go grocery shopping, buy a couple extra cans and put them in the collection box. Your grandchildren will be impressed that you are saving. The one that is in the closet can be for clothes to donate—I bet that can fill up quickly! I know someone who says, "If you haven't worn in for three years, give it to someone who needs it more." You can even make a collection box for books in your office or library and together you can fill it once a year, or even once a month.
Put your recycling box in an obvious place in the kitchen and speak with your grandchild about why it is so important to recycle.
Read articles in the news that cover questions of environment, animal rights, and poverty. Even the youngest children can begin to understand this.
Subscribe to makeitbetter.net. (And if you fill out this form, they will send a $5.00 donation to Grandparents for Social Action in your honor!) You will get lots of ideas from their magazine.
When kids are sick, bring them a craft project that they can do for others. Placemats for a senior home, or bookmarks for a shelter are just a few of the possibilities.
Remind your grandchildren about turning off lights when you leave the room- not just to save money, but to save energy for the world. And don't forget to start using the new energy saving compact fluorescent light bulbs. Have your grandchild put them in your lamps with you, and explain their importance as you do it. It's something very small and simple to do, but with a very big return to the world.
So it is, often the small things will become the really big, important things that they will remember in their lives.
Sharon
---
Passover and Independence Day: Cousins on the Holiday Calendar

Jews have built a lifetime of observance and practice remembering Avadim Hayinu—we were slaves in Egypt—and
Ata B'nei Chorin—now we are free.
Beyond the Passover Seder, the Torah reminds us 36 times that certain behaviors are incumbent upon us because we remember what it was like to have been enslaved and to have been strangers in a strange land.
The Torah's vision of freedom is not that of freedom to an uncontrolled expression of one's own personal desires; one that is limitless and self-serving, but rather it is a freedom that makes demands upon us. Similarly, July 4th, 1776 was marked with our great American statement of freedom, an expression of our hope and vision of human dignity.
In both cases, the celebrations of freedom are not about particular foods, although we indulge in them! It is not about the rituals of the day or week, although we observe them! Freedom as we all understand it is about demonstrating our values and about connecting to all of humanity.
Provide support for the American troops that ensure our freedom. USO has a long history of providing for service people and their families. Consider providing tzedakah money to your grandchildren and facilitate their deciding how to donate it.

Write a note to a soldier on the Defense Department website. No envelopes or postage required… just your good wishes

Support the soldiers who defend Israel's freedom and survival. See the website for A Package from Home. If anyone you know is going to Israel, provide them with items or letters for inclusion in these packages.

American generosity is appreciated world-wide. Be certain that your financial support of freedom goes to reputable organizations. Charity Navigatorcan help you determine that your tzedakah money will be used effectively.
Some interesting quotes on freedom:
Each individual must feel his own part in the completion of his own generation that is a result of the exodus from Egypt.
Rav Kook, Olat Ra'ayah

There are two freedoms - the false, where a man is free to do what he likes; the true, where he is free to do what he ought.

Charles Kingsley

Men fight for liberty and win it with hard knocks. Their children, brought up easy, let it slip away again, poor fools. And their grandchildren are once more slaves.

D.H. Lawrence, Classical American Literature, 1922

Freedom has its life in the hearts, the actions, the spirit of men and so it must be daily earned and refreshed - else like a flower cut from its life-giving roots, it will wither and die.

Dwight D. Eisenhower
---
Volunteer Opportunities on the Gulf Coast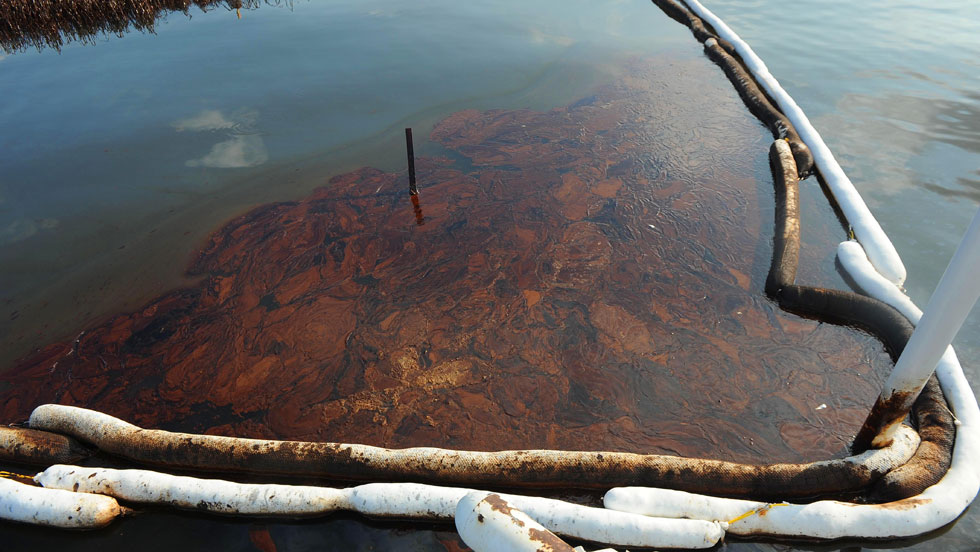 A huge thank you to our friends at Volunteer Expeditions, who have compiled a list for us of the several state-run volunteer agencies you can reach to assist in cleanup efforts following the growing oil spill crisis in the Gulf of Mexico.

---