During my frequent browsing of the Internet, I discovered a great website called "Grand Connection", which is written by a grandmother with advice for others. They suggested "sending photos of grandchildren taken on a visit or send a drawing with a made up story." I loved that idea. And then I thought about what I would do, being a grandparent who always wanted to instill ideas of social action involvement in my grandchildren and I came up with a few more ideas.
Send them the areyvut "kindness a day" message and tell them how you implemented the idea and ask them to send you a message to tell you how they implemented the idea. Visit Areyvut.org to see and sign up for the daily messages.
Hold video chats online with your grandchildren so that you can tell them stories that have to do with social action, or tell them a story of something you did to make a difference and ask what happened during their day. For a great free piece of software that works on any computer with a webcam, try Skype. A friend of mine "Skypes" her 2-year-old granddaughter each night to read her a story before bed time and although the child lives far away, they have an amazing connection.

Three or four times a year, you can have a philanthropy club meeting over the phone to discuss what they are doing as lifelong philanthropists. See my July article to learn more about starting a philanthropy club for you and your grandchildren.

Tell them each time you speak to them about one thing for which you are grateful. You might even send a "gratitude journal" to them, so they can keep track each day of something for which they are grateful. I believe that people who learn to be grateful each day have a more fulfilling life in many ways.

If they are young enough for you to call several times a week, read a chapter book, or one story book so they will look forward to those stories each week.

If you send a picture of sunsets, snow, or other forms of beauty to them on the internet, ask them to write in only one or two sentences what it says to them. It is a gift to help children to see the beauty in the world and to be able to comment on it.

Try to arrange times to see them, be with them in person so you can laugh together, be together and help make a difference in this world together.
Most important, treasure every conversation, every little picture they send to you, every joy you receive from them, because it "fills you up."
-Sharon
---
Blow a Social Justice Shofar this Year!

With the celebration of the High Holidays around the corner, the Religious Action Center has made its Days of Awe High Holiday Social Action Guide available to help you and your community make tikkun olam, repair of the world, a part of this year's observance. Click here to access an expansive list of social action guides for all the holidays!
---
Social Action Spotlight: Alex Schwartz
This month, we present an inspirational story about a young man who wants to make a difference in this world.
After finishing the Taglit-Birthright Israel program over 18 months ago, Alex Schwartz of the Chicago area found a new connection to Israel and wanted a chance to see the real thing. He left the program with a desire to return to Israel and really see what life is like in such an amazing country.
When Schwartz started to look at summer programs, he found an amazing opportunity to volunteer at a Kibbutz called Yemin Orde. Yemin Orde is a boarding school for troubled youths whom have just moved to Israel. That said, Yemin Orde is way more than just a school. While they do have an academic portion to the curriculum, the more important part of the place is the "non-traditional learning". Each student there is given an amazing opportunity outside the classroom to succeed. In addition to formal learning, students are also expected to participate in Tikun Olam programs. The result is a child who knows who he/she is, where they came from, and that they can do great things in this world. Studies have indicated that upwards of 90 percent of participants in the Yemin Orde program become heads of household and leaders in their communities, and that they continue to perform regular acts of Tikun Olam. Yemin Orde has an educational philosophy that works and is now being adapted to other places in the world that are trying to do the same thing.
Alex's room and board was covered in exchange for his voluntary service, and his only expense was air travel. His role in the village was much like any of the other personnel. Schwartz considers himself an educator—not in the sense that he teaches classes; but as a friend, role model, and mentor to a handful of the kids. "The life of the volunteers here is really special. Looking back at my experiences here, I couldn't have had a better summer," said Schwartz.
To find out more about opportunities like this for your grandchildren, visit www.yeminorde.org.
---
The Inspirational Story of EYESee
The following is an account from Janice Guzon, a seventeen-year-old who envisioned EYESee as a way to help the world see better.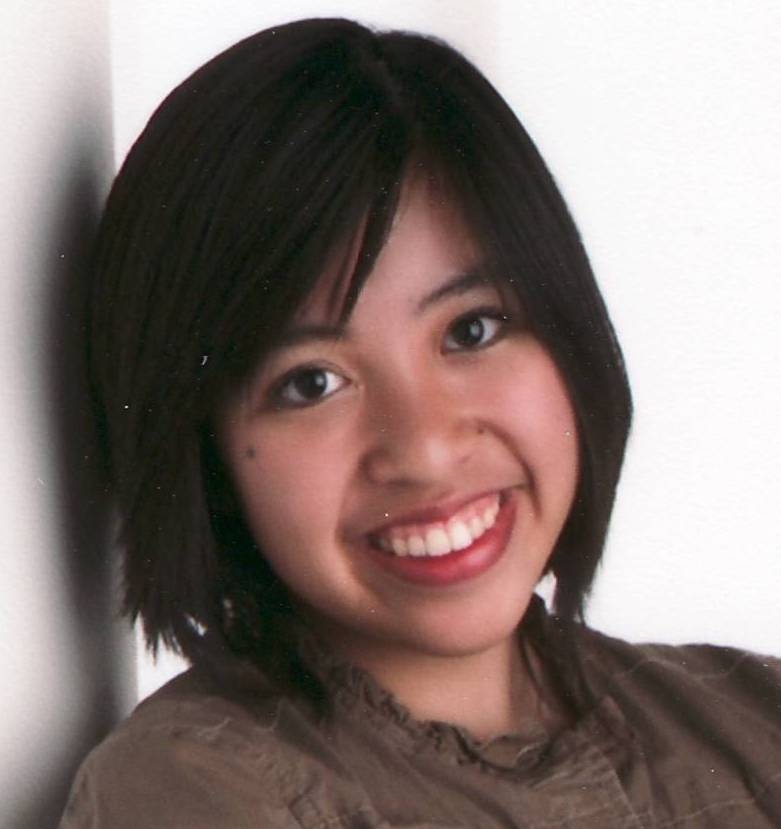 The inspiration for EYEsee came to me while paging through issues of TIME magazine and noticing photos showing few Africans, Asians and Latin Americans wearing eyeglasses. I initially thought that perhaps they simply had better eyesight. I researched the subject of poor vision and poverty, and what I discovered is a humanitarian crisis that feeds into poverty. Of the 153 million people who have eyesight problems, 90% or 138 million live in African, Asian or Latin American countries. This is because in the third world countries, eyeglasses can be the equivalent of a year's salary. Yet, more than 4 million pairs of used eyeglasses are thrown away in the U.S. each year. And despite collection efforts by other organizations, 3 million eyeglasses remain uncollected. This is just too high a number to ignore in the context of the desperate need for eyeglasses in many other parts of the world.
I founded EYEsee (www.eyeseemission.org) in the summer of 2008 as an international health mission dedicated to helping the world's poor see better with recycled eyeglasses. Last year, teams of EYEsee volunteers collected more than 7,000 eyeglasses during weekend collection drives at area churches and senior homes in the northwest suburbs of Chicago. These eyeglasses were distributed by EYEsee's partner humanitarian organizations during medical missions last year to the poor in Honduras, Philippines, Venezuela, Micronesia, Marshall Islands and Congo.
Great job, Janice! Keep up the good work!
---
New Ideas for a New Year from Sharon Halper
Monthly GSA contributor Sharon Halper is excited to share with you some great activity guides for you and your grandchildren to enjoy over Rosh Hashana! Click here for Sharon's guide!