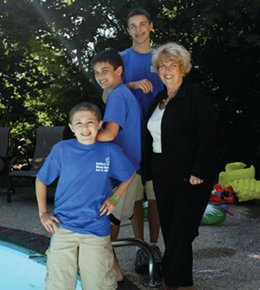 Grandparents for Social Action began as just a dream. In the past few years, we've grown from that dream and changes are happening faster than ever! The word about GSA is spreading, and quickly. Just this month, I was a guest on the nationally-syndicated radio program Walking on Air with Betsy and Sal, and you can listen to the program directly on the GSA website. Additionally, Make it Better Magazine features a story about Grandparents for Social Action and my grandchildren in their current online edition, which you can read here.
Our website is changing too! If you visited us recently, you'll have noticed our fresh new look. Those changes will be complete soon, and we hope that grandparentsforsocialaction.org becomes an even more meaningful resource for you and your family as we improve our resources. We plan on expanding and improving our e-Newsletter as well—are your grandchildren doing something to make a difference that you want to share and have published? Is there an idea that you want to ask about? Feel free to let us know of any ways you would like to contribute!
Wishing all of you a wonderful, fulfilling summer with lots of social action activities,
Sharon
---
Have a Good Hair Day for the Gulf Coast!
provided by


It's no use crying over spilled milk, but what about oil? WHAA. The Gulf of Mexico spill is definitely sob-worthy.
But here's a bright note. A nonprofit group called Matter of Trust is doing some amazing things to help with the clean-up.
For example, volunteers are collecting human and animal hair and making it into handmade "booms." These are sausage-like barriers that are remarkably effective oil-absorbers. Click to see how it's done.
So far, beauty salons, barber shops and animal groomers have donated tons of hair. So much, that Matter of Trust can't store any more until BP grants clearance for more booms to be deployed.
How You Can Help: Visit Matter of Trust online. They need volunteers for various tasks, including making booms at a "BOOM-B-Qs".
They also need items that many of us have at home, such as used pantyhose ("sausage casing" for the booms), and zip ties for sandbags.
The situation changes daily, so check their site for the latest info and ways to help. How ironic that with all the complicated talk in the media, a hair and pantyhose concoction turns out to be the best and probably least expensive way so far to clean up the spill.
---
"For the Win!" Contest for Teens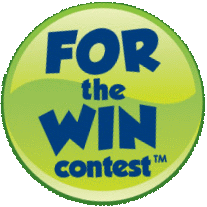 At Grandparents for Social Action, we love inspirational stories of children, grandparents, or both who are making a difference. That's why we were excited to find a unique opportunity in a contest hosted by Liberty Mutual. "The Responsibility Project: For the Win!" is an essay contest for teens who are spending their summer breaks serving their communities.
If your grandchild enters the contest and wins, he can receive a $500 award that will go to the nonprofit organization of his or her choice. Make sure to send your stories to Grandparents for Social Action too! If he or she wins, we will send an additional $50 on behalf the organization of his choice, and we will publish the story in an upcoming e-Newsletter.
For many teens, summer is a time to make a positive difference — for their families, communities, and even the world. The "For The Win!" contest gives you the chance to share your story. Entries should contain a clear description of how you're using this summer to do the right thing, and what that means to you. Projects can be large or small, from organizing a family recycling program to volunteering at a local nursing home to organizing a local charity event.
Entries will be accepted through August 31, 2010.

Winners will be announced in September 2010.

Winning entries will be featured on The Responsibility Project.

Winners will have the chance to guest blog and $500 will be donated in each winner's name to the nonprofit of their choice.

Must be between 13 and 17 years of age.

Essay must be 300 words or less.

Certain conditions may apply. View Full Contest Rules
---
Summertime Ideas from Sharon Halper
Monthly GSA contributor Sharon Halper is excited to share with you some great activity guides for you and your grandchildren to enjoy over the summer! Just click on the links to recieve Sharon's wonderful, easy-to-print guides in PDF format from our website!
For Sharon's guide to spending those long summer days occupied with productive, educational, and charitable activities, check out SUMMERTIME: A Simply Stupendous Season for Sharing Good Times and Great Ideas!

And for an excellent list of ideas for reading and learning over the summer, make sure to read Sharon's Learning Doesn't Go On Vacation!
We hope to make your summer more fun!!