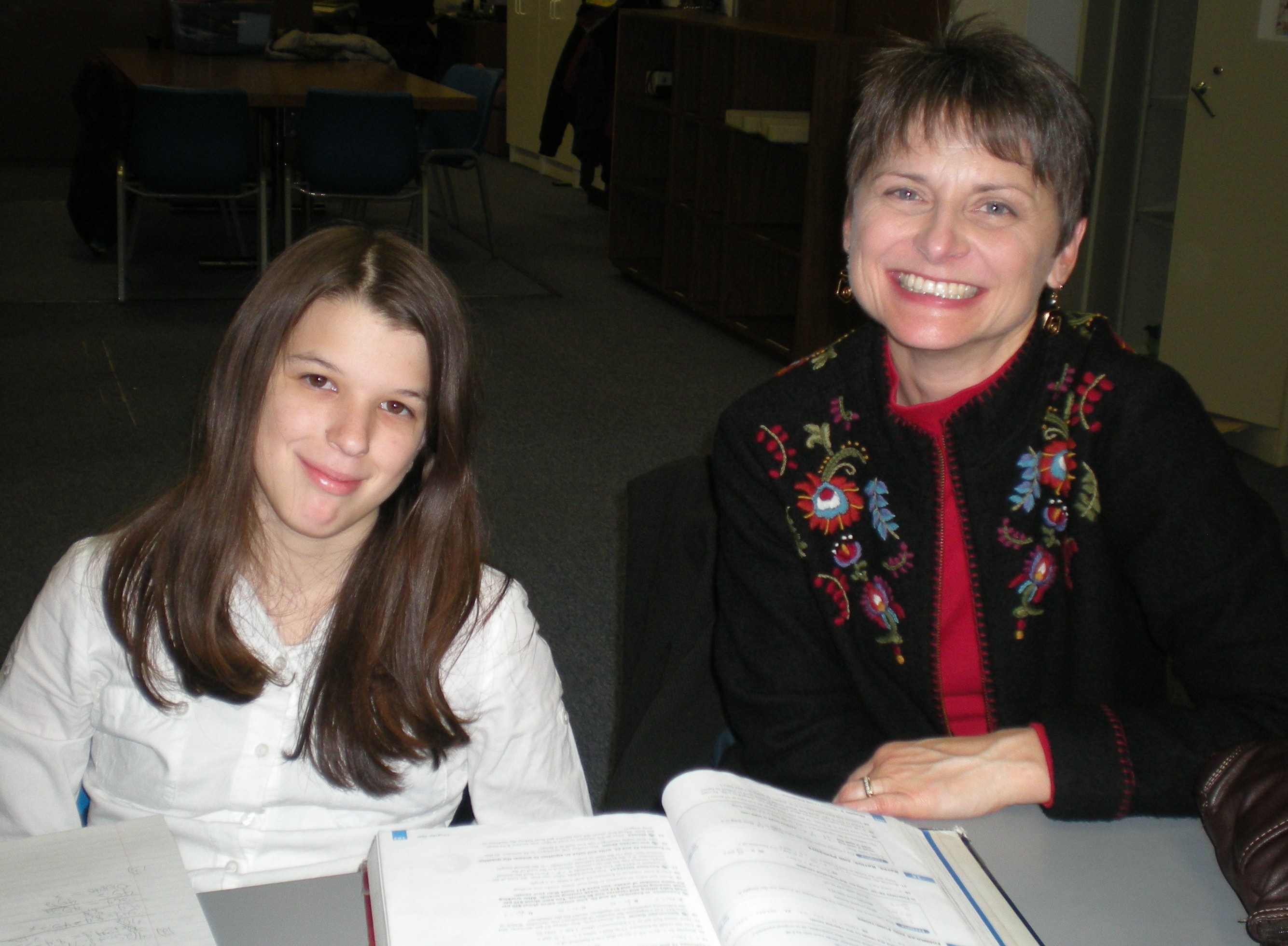 In September, Mercy Education Project expanded its tutoring program. In addition to serving 1st-8th graders, the Girls' Program now includes 9th graders so that students transitioning to high school receive support through homework assistance, tutoring, and advising. Andrea is one of those 9th graders, and her transition to high school has been quite successful. Andrea passed the entrance exam to Cristo Rey, a private high school, with the help of her tutor. She likes her new school. "The kids are respectful," she said. "The teachers are nice and they'll help you with anything you need."

She feels particularly encouraged by her tutor. "Ms. Chris helps me a lot. She says she knows I can do it when I say I can't. We both like cats, so she makes up problems about them." Andrea also gives MEP credit for her success. "Coming to MEP helps me get my work done. It helped me get my math grade up from a D to a B!"

Chris Allen, Andrea's tutor, is proud of her. "Her progress has been stupendous," Allen says. Over two years, her capabilities have increased quickly and dramatically. She always comes ready to work and puts good effort into what we're doing."

When asked about her grades in school these days, Andrea smiled shyly and said, "They're good. Really good."


On Jan. 10, staff and volunteers welcomed 60 Women's Program students for their first day of school in the new year. "Attendance was excellent," Adult Education Instructor Kathy Ojeda said. "There was a lot of enthusiasm from instructors and students alike."


---
Gift makes MEP construction possible
Over this past Dr. Martin Luther King, Jr. Day weekend, MEP underwent construction. We added two new classrooms to accommodate the growth of the Women's Program. In addition to the classroom construction, large whiteboards will be installed in each of the existing and new classrooms. This MEP facelift is made possible by a generous gift from Dorothy Conrad, in honor of whom the classrooms are dedicated; Dorothy is also the mother of another major MEP donor Beth Beson. Additional support came from a capacity building grant from Eastern Michigan University.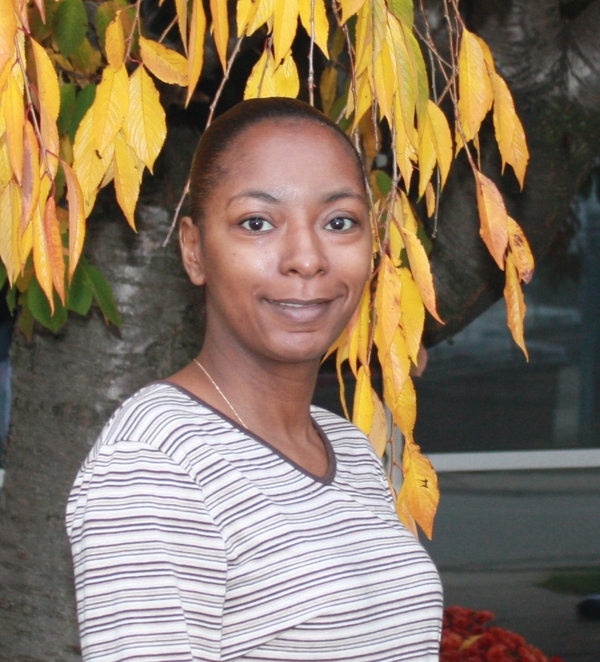 Luvanis O'Neal
Luvanis Oneal, a stu
dent in GED-level courses in the Women's Program, loves the new classrooms. "At first we were out in the open. We could see and hear people coming in the door and moving around. Now we're in our own classroom, so there aren't those distractions. I'm so glad these were built." This construction allows MEP to hold six classes simultaneously to accommodate our growing student body.
---
Sister of Mercy gives wealth
of time and talents to MEP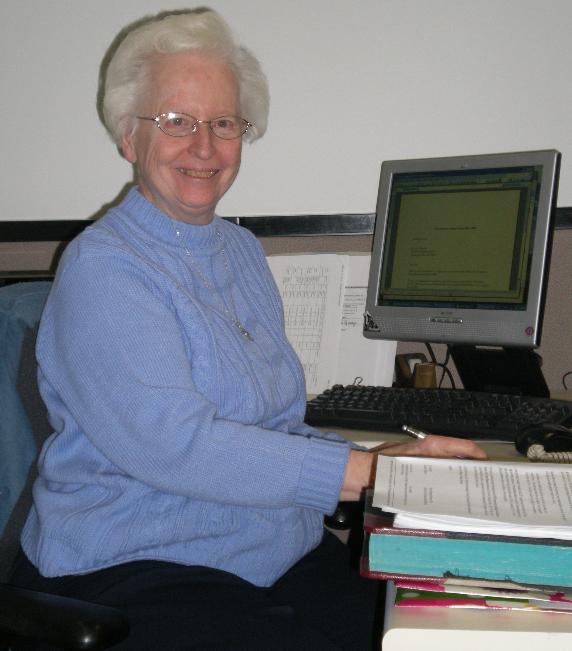 Sister Bernadette Mary Frank, who will celebrate her sixtieth year as a Sister of Mercy next year, has been volunteering her talents to Mercy Education Project since 2005. She gave MEP almost 700 hours of service in the past year. Originally invited by Sister Maureen Mulcrone, MEP's Director of Development, Sister Bernadette supports MEP by assisting the Development Department with clerical work as well as by donating her beautiful quilt and cross-stitch creations to our fundraising efforts, such as our Doorway to the Future Dinner auction. "I volunteer because I like to keep busy and have something worthwhile to do: promote service to the poor," she explained. Sister Bernadette encourages other to become acquainted with MEP. "It's very fulfilling to see the progress of the women and the girls."

Sister Bernadette Mary Frank sees the mission of the Sisters of Mercy reflected here at MEP, which was started by the community in 1992. "I see our charism of mercy being carried out by staff and volunteers in their compassionate, kind, caring attitudes toward our girls and women." We at MEP see it carried out by her. Thank you, Sister Bernadette.