GREETINGS and HAPPY JUNE from...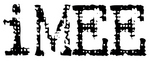 iMEE has been VERY busy since our last Newsletter… we have much to tell you!

UPDATES:

iMEE completed its first tri-regional master class tour in 2010 and will continue the tours throughout 2011. Master classes & workshops have been held at dance companies, colleges, universities, school of the arts, and privately owned dance schools in California, Texas & Florida. iMEE joined forces with O Dance (a new nonprofit dance company based in West Palm Beach, Florida) and visual artists from South Florida to create new works performed in February, 2010 and again in March, 2011. iMEE collaborated with Houston-based dance company, Hope Stone Dance, during a two month residency in August, 2010. iMEE presented their program, "VERSED", as part of Hope Stone Dance's Lemonade Stand Festival showcasing the company's flair for the dramatic, featuring iMEE theatrical artist & musician Graham Patzner. We also presented works at both the 15th & 16th Annual Weekend of Texas Contemporary Dance at the Miller Outdoor Theater in Houston, Texasin the fall of 2009 and 2010. Artistic Director, Spencer Gavin Hering was commissioned by Houston Metropolitan Dance Company to create a new work for their 15th Anniversary celebratory Program. "Hyperbola" premiered at "15 on the 15th" on April 15, 2011 at the Wortham Theater Center receiving many accolades.

"little" personal note… between performances, rehearsals and teaching classes, iMEE Artistic Directors, Spencer Gavin Hering and Andrea Dawn Shelley took some time off to get married in Las Vegas on October 10, 2010!

UPCOMING Events:

iMEE, in partnership with Houston-based dance companies Hope Stone Dance and NobleMotion Dance, are part of the new Houston Dance Festival (HDF), a four week summer dance festival. Each of the three companies will present their own weekend of performances. During the festival, young artists from all over the country will have the opportunity to participate in a three day workshop with the Directors and Artists of each participating company as well as other leading artists from the Houston dance community . The festival will be held in August, 2011 at Houston Ballet's new, state of the art facility, Houston Ballet Center for Dance. (Click for Registration & Class Packages.) iMEE is indeed proud to part of the first Houston Dance Festival!




iMEE is honored and excited to announce internationally acclaimed choreographer, Maurice Causey will be creating a new work on the Artists of iMEE in July. "Grim Eye"will be set to an original score by London based composer Gabriel Prokofiev. iMEE is proud to introduce Mr. Causey & his avant-garde work to Houston audiences on August 18, 19 & 20, 2011 at the Barnevelder Movement Arts / Complex at the Inaugural Houston Dance Festival! TICKETS are on sale NOW! (Click to purchase tickets…)

We are also proud to announce that Edgar Anido of Complexions Contemporary Dance as well as, Oliver Halkowich from Houston Ballet will join us once again. We have two new stellar additions making their iMEE debut on August 18th; Britt Juleen from Dreseden SemperOper Ballett & Jessica Collado from Houston Ballet. These are truly exciting times for us! (Click to read more about ALL of our amazing artists…)

Learn how you can help bring all of these amazing artists to Houston, Texas through our Kickstarter Fundraising Campaign, "Fly-an iMEE-Artist" that just launched today! (Click here to see how you can help us now and the many rewards you will receive!)

"Fly-an iMEE-Artist" Campaign! supports our participation in the Inaugural Houston Dance Festival this coming August, 2011 and we need help getting some of our dancers there! Specifically we're trying to raise funds to fly 3 of our dancers & internationally acclaimed choreographer, Maurice Causey to Houston in July for our performances! iMEE needs to raise funds to cover three national flights and one international flight! Help us reach our goal of $3,500!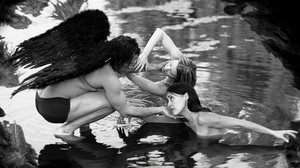 photo by Mike Mesikep

ON-GOING EVENTS:

Sunday Ballet with Spencer (& Andrea!) iMEE Artistic Directors, Spencer Gavin Hering & Andrea Dawn Shelley alternately teach an open, two hour ballet class every Sunday! Come join us every Sunday from 11:00-1:00 at Hope Center (Houston, Texas!) Class Price: $20 (Hope Center class cards are not applicable.) Come move with us & get your pointe on!

2011-2012 SEASON:

iMEE's horizon looks full and promising as we look forward to the 2011-2012 season. Our third season highlights the production of a full length evening of dance with live music based upon an original composition written for iMEE by Bay area musician & iMEE String Metalist, Lewis Patzner (to be performed in Texas and California.) The new season will also focus on the continued growth and development of the Houston Dance Festival (HDF), fostering new art and arts education through workshops and performances. iMEE will head out on their first National Tour and premiere new original works at the Dance Gallery Festival at SHSU Performing Arts Center in Huntsville, Texas and in New York, New York at the Ailey Citygroup Theater in October, 2011. iMEE will present a new original work at "Triple Focus" as one of three presented companies at the IW Marks Theater Center, Kaplan Theater in Houston, Texas in January, 2012. iMEE will once again collaborate with select participating visual artists and create new works at O Dance at the Duncan Theater in West Palm Beach, Florida in April, 2012, and present our own weekend of performances at the 2nd annual Houston Dance Festival at the Barnevelder Movement/Arts Complex in August, 2012.
Let us close with one final and very important thought... None of this would have been possible without you, our wonderful and faithful supporters. Kudos to you! We are, as always… infinitely grateful.
Follow
iMEE
on
Facebook
,
You Tube
and to continuing learning more about us, please visit:
infinitemoves.com