"...heal the brokenhearted and bind up their wounds."
-President Obama, December 14, 2012
In light of recent senseless and tragic events happening in our nation, we mourn the loss of continued innocent lives in our great country. As citizens with compassion and the ability to forgive, we must move forward to find a true path that will remedy this recklessness that has become epidemic. We fill our heavy hearts with light & love and lift up the families that have been forever changed.

---
---
GREETINGS
and
HAPPY DECEMBER
from
iMEE...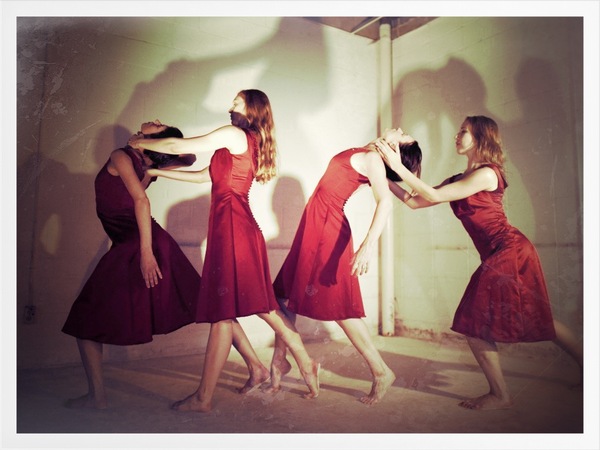 Photo © Simon Gentry

LOOKING FOR THE PERFECT LAST MINUTE HOLIDAY GIFTS...

Give the gift of dance! "iMEE Sunday Ballet Gift Certificates" are available for your favorite ballet aficinado or perhaps even just yourself!
iMEE Directors, Spencer Gavin Hering & Andrea Dawn Shelley alternately teach an open, two hour ballet class every Sunday at Claire School of Dance (1245 Heights Blvd.) from 12:00-2:00! We also provide Sunday Ballet participants with some of our favorite Houston teachers and artists to keep our class OPEN every Sunday, rain or shine! Classes are ongoing for the entire month of December. They will continue in the New Year beginning on Sunday, January 6, 2013. For class updates & announcements visit: www.imeedanceco.com and our Facebook page: INFINITE MOVEMENT EVER EVOLVING!
We have one Holiday offering:
8 classes (2 mo.s) for $140 = ($20 discount or one free class)
If you are interested in purchasing an "iMEE Sunday Ballet Gift Certificate..." we have two payment options available:
1.) CREDIT CARD (please click here

to make PayPal payment online)




2.)

CHECK (

please

click here

to submit your request & pay by mail)

Give the gift of iMEE Gear & spread some iMEE Holiday cheer! Our "iMEE 2012 ITALY Fundraiser Collection" is available online!
Our "iMEE 2012 ITALY Fundraiser Collection" is available online at skreened! By purchasing some of our "epic" gear from our "iMEE 2012 ITALY Fundraiser Collection" (WE receive $13.00 from every purchase which helps us fund our Italian tour, ALL proceeds go directly to iMEE touring!) HELP iMEE get to Italy in March 2013 by visiting our "iMEE 2012 ITALY Fundraiser Collection!" on skreened.com/imee TODAY!

---
---
iMEE has been VERY busy since our last Newsletter in August! We have been on the move and we have much to tell!

WONDERING WHAT WE'VE BEEN UP TO LATELY? WELL...
iMEE's first MOVEMENT WORKSHOP in Houston, Texas on August 25 & 26, 2012 was a huge success! We had a wonderful collective of diverse and talented dancers come together to explore and move with us. (We look forward to doing it again soon!)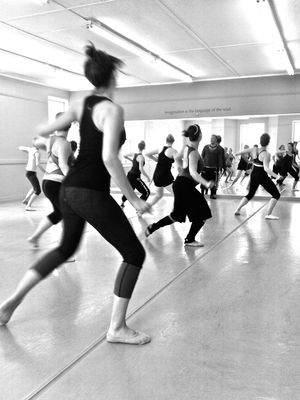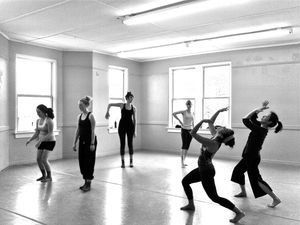 iMEE MOVEMENT WORKSHOP, August 2012

September 2012: iMEE Directors, Spencer Gavin Hering & Andrea Dawn Shelley traveled to Huntsville, Texas to participate in a week long residency at Sam Houston State University (SHSU) on September 17 - 21, 2012. Hering and Shelley taught ballet class daily to SHSU Dance Department students and set an original work, ögeretla on ten, select dancers. The work premiered at SHSU Dance's Fall Spectrum in November.
Thank both of you for giving us something to work for... A dancer (or two choreographers), if she (or he) is great, can give to the people something that they can carry with them forever. They can never forget it, and it has changed them, though they may never know it. (Trust me we know it) - Isadora Duncan" -Travis Prokop SHSU Dance Grad Student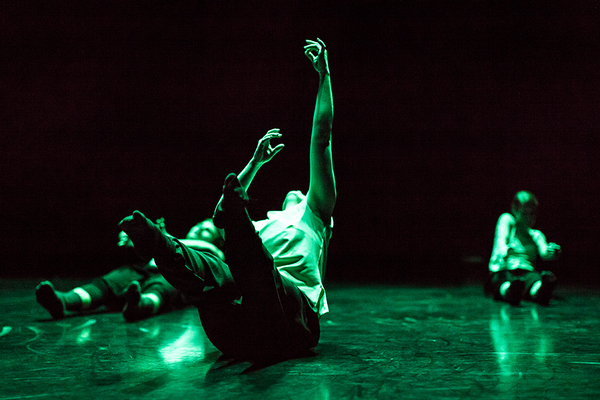 "ogeretla" performed by SHSU Dance Photo © Lynn Lane / www.lynnlane.com
October 2012: iMEE shared a casual evening of iMEE dance at the Barnevelder Movement/Arts Complex. Over sixty Houstonians, including dance students from Lamar High School enjoyed an open rehearsal/preview of our two works performed at the Dance Gallery Festival (DGF) in Huntsville, Texas and New York City. October 7, 2012 marked our second Workshop offering. Twenty-one gifted movers had the opportunity to participate and explore Forsythe modalities during our Forsythe Improvisational Workshop with iMEE Resident Choregrapher, Maurice Causey. iMEE presented Maurice Causey's Mythical Laboratory and Andrea Dawn Shelley's, Sus Miradas at the 6th annual Dance Gallery Festival (DGF) at SHSU in Huntsville, TX on October 5 & 6 and the Ailey Citigroup Theater in New York City the following weekend. Sus Miradas, an eighteen minute body of work set to Arvo Pärt was commissioned by DGF's new initiative, Level UP and premiered in New York City on October 15, 2012. Mythical Laboratory, marked iMEE Resident Choreographer, Maurice Causey's second work to debut on iMEE.
"Weirdness wafted through the air too, especially in Maurice Causey's Mythical Laboratory, which poised iMEE's dancers, Jessica Collado, Oliver Halkowich (who appeared courtesy of Houston Ballet), Spencer Gavin Hering and Britt Juleen, in the primordial ooze, complete with growling, howling and the earthiest choreography of the night. Collado, Halkowich and Hering dive full force into Causey's raw gestures, while Juleen serves as some kind of wayward Venus, controlling her creatures like minions."
- Nancy Wozny Dance Source Houston review of DGF in Huntsville, Texas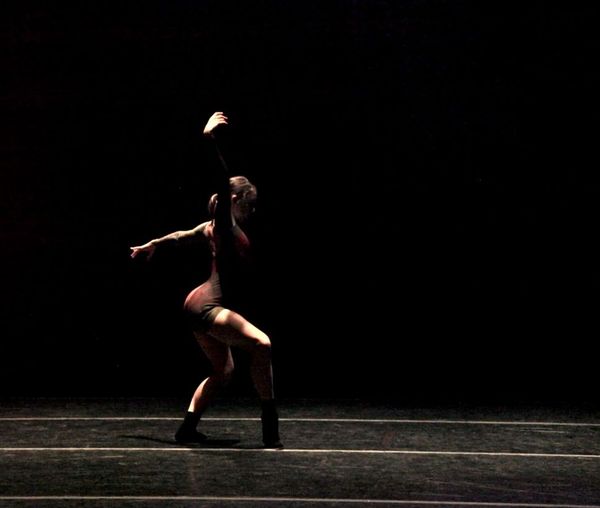 Jessica Collado in Mythical Laboratory
Photo © Stephen de las Heras

November 2012: iMEE Directors, Hering and Shelley traveled to Palm Desert, California to perform in the 15th Annual Choreography Festival at the McCallum Theater and presented Assoc. Artistic Director, Andrea Dawn Shelley's award winning work, Ivonice. iMEE was honored to have been selected as Finalists amongst so much choreographic talent & stellar dancing. An INFINITE amount of gratitude to our many iMEE friends & family who joined us in the audience! It was wonderful having your presence, love & support.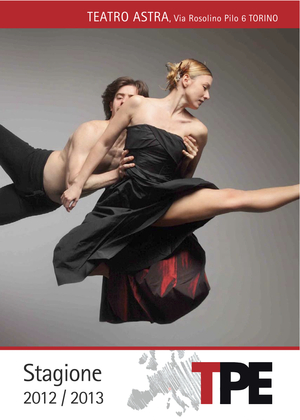 iMEE ON THE MOVE...
March 2013: iMEE will travel to Turin, Italy for the company's first European Tour! This is extremely exciting for us! iMEE will be presented by Balletto dell' Esperia's "Centro Coreografico Progetto Rettilario" and present a full evening of iMEE repertoire entitled Ora. The company will reprise Causey's acclaimed work, Grim Eye, which premiered August 2011 in Houston, Texas as well as his work Mythical Laboratory. The program will also include Shelley's Sus Miradas, the back of beyond by Hering and other acclaimed iMEE repertory. We are honored to be a part of the TEATRO ASTRA's STAGIONE TPE 2012-2013 Season. Click here to learn more...


"Sponsor- An iMEE -Artist" to TORINO, ITALIA! today! Click here to learn how...




Teatro Astra where iMEE will be performing on March 28 & 29, 2013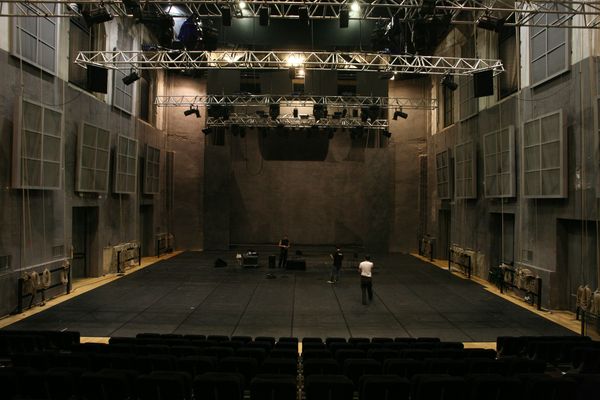 Invest in iMEE. Take ownership of the works we present and create with... sponsor naming. Sponsor or Co-Sponsor a new work, or share the cost with other iMEE supporters.

If you feel you would be interested in helping us present these works, with these stellar dancers and assist us in solidifying our place in the dance World as a company of national prominence,

CLICK HERE

.

Let us know of your interest, how much you would like to contribute and please specify which Sponsorship you would like your contribution to go towards! You can also send a check (made payable to iMEE) to the address below:
iMEE
1214 Harvard Street, Suite A
Houston, Texas 77008
Set an example for others to follow and help iMEE in a very practical way. Join our ever-growing list of Sponsors today!

Such financial encouragement will help keep iMEE afloat and creating multi-discplinary, ever-evolving art. iMEE guarantees to put your donation to powerful use by sharing our vision and love with audiences in Texas, Florida, California, New York and Italy!
---
UPCOMING EVENTS...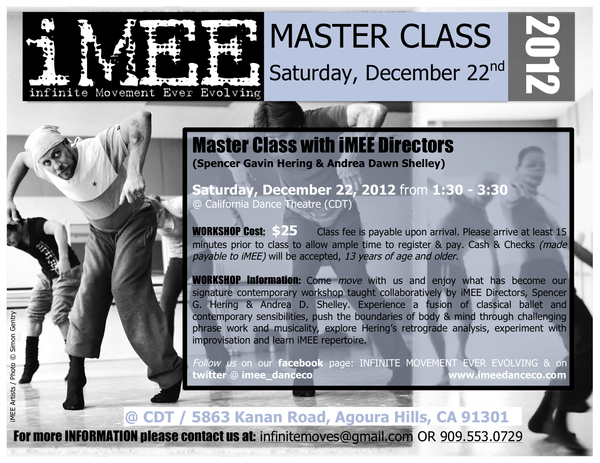 MASTER CLASS with iMEE DIRECTORS
Saturday, December 22nd, 2012 / 1:30 -3:30
(5863 Kanan Road, Agoura Hills, CA 91301)
WORKSHOP Cost: $25
CLICK here for INQUIRIES!

---
ONGOING EVENTS...
Sunday Ballet with Spencer (& Andrea!) iMEE Artistic Directors, Spencer Gavin Hering & Andrea Dawn Shelley and Guest Teachers alternately teach an open, two hour ballet class every Sunday! Come join us every Sunday from 12:00-2:00 at Claire School of Dance (1245 Heights Blvd. Houston, Texas!) Class Price: $20 (Whilst we are away... we strive to provide our Sunday Ballet participants with some of our favorite Houston teachers & artists to keep our class open every Sunday, rain or shine! Click here for our Schedule of teachers...

---
iMEE would like to extend an additional tiding of INFINITE GRATITUDE to the following individuals for their Sponsorship and in-kind donations making our participation in the Dance Gallery Festival in New York City this past Fall possible:
Toby Atkinson
Marta Bourke
Brenda Hagan
Keitha & Fred Miller
Beth Muecke
Robert Namoff
Lynn & Scott Pappas
Bridget Schmal
Neil J. Shelley
Sharon B. Shelley
Kira Sobczak Smith
John G. Taylor
Laura Klein-Weiner
Kim & Brad Cramer
Rachel Winer
Marni Zarin
---

As always, let us conclude our Newsletter with one final and very important thought... None of this would have been possible without you, our wonderful and faithful supporters. Keep your loved ones close, be safe, enjoy each and every day as if it's your last and remember to "dance as if no one is watching!"
Happy Holidays from our family to yours! WE wish you & yours an infinite amount of happiness, good fortune & good health!