WONDERING WHAT WE'VE BEEN UP TO LATELY? WELL...
In the past year iMEE has been very busy, therefore, we'll summarize… iMEE Co-Founding Artistic Director, Spencer Gavin Hering was appointed to serve as Associate Artistic Director and Resident Choreographer for Island Moving Company (IMC) in Newport, RI. During this time, iMEE was invited to participate in a yearlong residency under IMC's Great Friends Touring Project. While Mr. Hering assumes duties at IMC, Andrea Dawn Shelley, iMEE's Co-Founding Associate Artistic Director is serving as iMEE's acting Artistic Director.

In September 2013, iMEE Director, Andrea Dawn Shelley worked with IMC Exceutive Director, Dominique Alfandre, serving as the Project Coordinator for IMC's site-specific festival, Open for Dancing / O4D2013. In January 2014 she was commissioned by IMC to restage her award-winning work, "Unbeknownst" as well as create a new solo work, "Dante's Beatrice" which premiered at the Rosecliff Mansion in March 2014 and has since been presented at the Casino Theatre, The Great Friends Meeting House, and Roberts Hall in Providence. Shelley was invited to create an original work for Salve Regina University's performing company in Newport, RI. Both, Hering & Shelley were offered Associate Adjunct Positions at Salve Regina University for the Spring Semester 2014 where they taught their signature iMEE Contemporary Ballet Class. Shelley continues on staff as an Adjunct Faculty member teaching ballet for the Fall 2014 & Spring 2015 Semesters. Additionally, Hering is also in Residence this Fall, as a Guest Teacher & Choreographer. Shelley is serving as a Choreographer in Residence for the Fall Semester at Providence College in Providence, RI. There, she is currently setting a work to Vivaldi's Four Seasons, Recomposed by Max Richter for the college's performing company.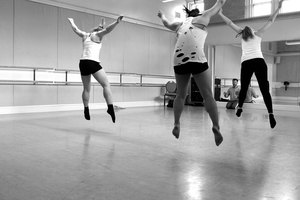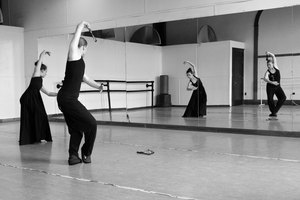 Spencer G. Hering in class at Salve Regina University Andrea D. Shelley in rehearsals at IMC Dance Company
Photos © A.D.S & S.G. Hering
iMEE's 2014-2015 season is full steam ahead and while iMEE still resides in Newport, RI, the company is on the move and presenting their work for the first time in the New England area. August 2014 found iMEE performing in the Boston Contemporary Dance Festival at the historic Paramount Theatre in Boston, MA as well as the Thousand Oaks Civic Arts Plaza in Thousand Oaks, CA. The venues offered iMEE Director, Andrea Dawn Shelley's sensual & intriguing works, "Frozen Angels" and "UNTITLED." September 2014 marked the company's second appearance in New England as iMEE presented work at the Mass Dance Festival at the U Mass Performing Arts Center in Amherst, Massachusetts. In November 2014, iMEE will return to the McCallum Theatre in Palm Desert, CA for a second time and present Spencer Gavin Hering's work, "Fibonacci" at the 17th Annual Choreography Festival. Hering was named as a "Finalist" for both of his works, "Elliptical Capture" and "Fibonacci." We are very proud of Spencer's achievement in this prestigious Festival.

iMEE would like to extend an infinite amount of gratitude to our donors for your continued interest and support of iMEE as we transitioned & took a step back from presenting during the 2013-2014 season. We thank the many individuals for their continued annual contributions that made our participation at the Boston Contemporary Dance Festival and the Mass Dance Festival possible.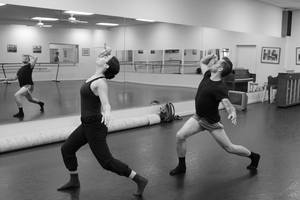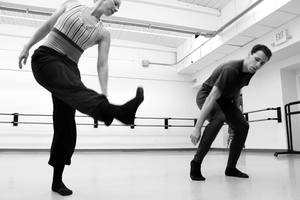 iMEE project artist, Danielle Snyder in rehearsals in CA
iMEE project artist, Alan Alberto in rehearsals BCDF2014
Photos © A.D.S & S.G. Hering
We are excited to announce... our second Eurpoean tour!
iMEE has been invited to present a body of work at The Black Box International Festival Theatre & Dance, May/June 2015 in Plovdiv, Bulgaria. iMEE will present the sum of four / duets + quartets and cannot wait to share our work at this unique festival. CLICK HERE to learn more about the Festival and how you can help us "cross the pond" this summer and "Sponsor - An iMEE - Artist".

iMEE's roster of project dancers has continued to grow, and in 2014 we welcomed the talents of two new artists. To learn more about collaborating artists Alan Alberto and Danielle Snyder, please CLICK HERE. Stay tuned for more new artists and updates. We will be announcing additional cities & dates where you can SEE iMEE performing in the New Year. iMEE is definitely on the move... and, as we continue to be in residence in the lovely city by the sea, great things are on the horizon.

---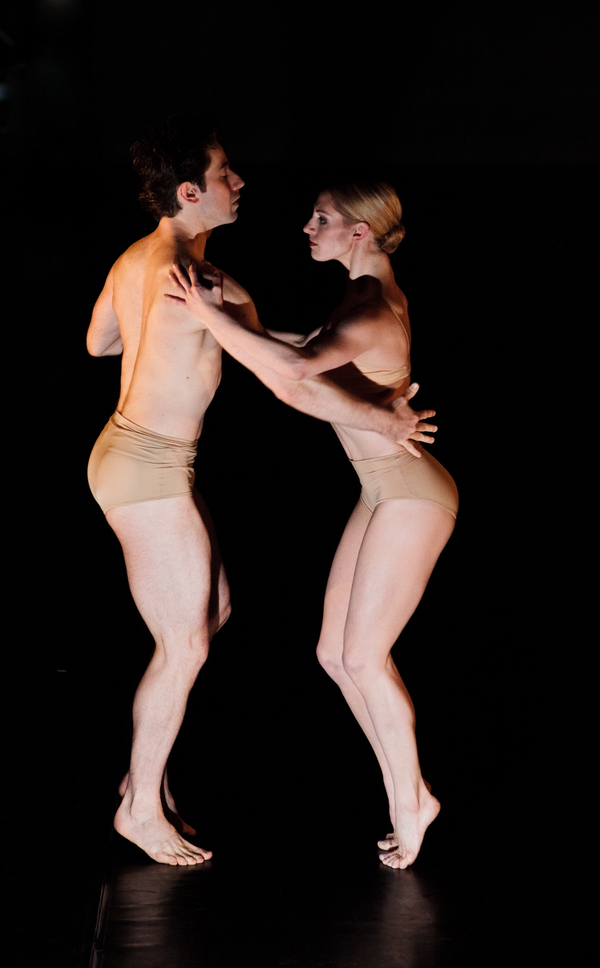 Invest in iMEE. Individual donations are the lifeblood of iMEE. Your financial encouragement will help iMEE to continue presenting multi-discplinary, ever-evolving art and share our vision with audiences in the United States and Europe! Help iMEE "cross the pond" to present our work in Bulgaria and offer the sum of four / duets + quartets to new audiences this Summer. Consider making your contribution today and investing in iMEE! Help us continue our commitment to the presentation and creation of new works. Take ownership of the works we present and create with sponsor naming. Sponsor or Co-Sponsor a new work, or share the cost with other iMEE supporters. Assist us by Sponsoring or Co-Sponsoring an iMEE Artist. If you feel you would be interested in helping us present our works, with these stellar dancers and assist us in solidifying our place in the dance World as a company of national prominence, please CLICK HERE. Let us know of your interest. You can also send a check (made payable to iMEE) to the address below: