"There are times when the simple dignity of movement can fulfill the function of a volume of words."
-Doris Humphrey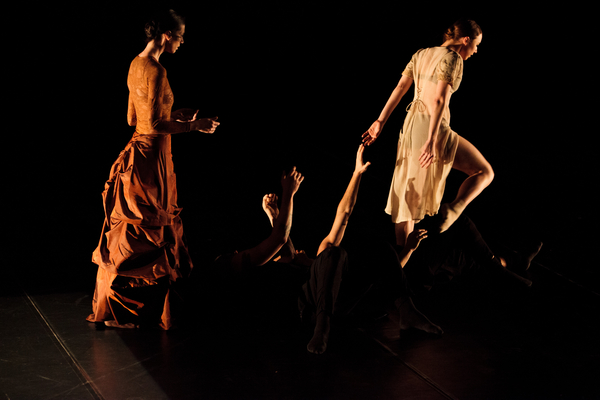 Andrea D. Shelley's "Sus Miradas," March 2013 / Turin, Italy
Photo © Eric Hester
GREETINGS & HAPPY MEMORIAL DAY WEEKEND!
iMEE
has
been VERY busy since our last

Newsletter

in December! We have been on the move and have much to share!
WONDERING WHAT WE'VE BEEN UP TO LATELY? WELL...

We did it! iMEE's European debut at the prestigious Rassenga Palcoscenio Danza Festival in the beautiful city of Torino on March 28 & 29, 2013, was a huge success! We won the hearts of Italian audiences and presented our program ora, to two SOLD OUT houses, stomping ovations and encores!

iMEE presented ora, a full evening of iMEE repertoire featuring works by iMEE Directors, Spencer Gavin Hering, Andrea Dawn Shelley and iMEE Resident Choreographer, Maurice Causey. Three choreographers... three, distinctly different voices. ora featured the talents of our world class artists, Jessica Collado, Oliver Halkowich, Spencer Gavin Hering, Melissa Hough, Britt Juleen, Cristian Laverde Koenig and Lighting Artist, David J. Deveau. While in residence in Torino, iMEE also participated in a cultural exchange with EkoDance International Project. iMEE Artists shared studio space with EkoDance International Project and had the privilege of taking class from EkoDance Artistic Director, Pompea Santoro (former principal dancer with Cullberg Ballet, 1978-2002.) In return, EkoDance International Project artists also had the opportunity to take class from iMEE Artistic Director, Spencer Gavin Hering alongside iMEE Artists as well as observe iMEE rehearsals. It was a wonderful exchange and experience. We definitely made our presence known in Europe this past March and we look forward to returning to Torino as well as other Italian cities in the future! So, stay tuned...
---
"GRANDE successo ieri sera per i bellissimi iMEE, tutto sold out!"
- Great success last night for iMEE, All is SOLD OUT!
"Questa sera un'altro grande successo per iMEE all' Astra... Grazie per la vostra ARTE!!!"
- Tonight, another great success for iMEE at Astra... Thank you for your ART!!!
(Via Paolo Mohovich, Director of Rassengna Palcoscenico Danza & Balletto Dell"Esperia)
---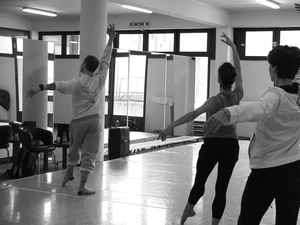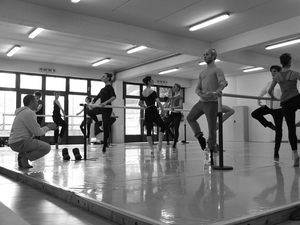 iMEE Artistic Director, Spencer G. Hering teaching EkoDance International Project in Torino, Italia March 2013
---

CLICK HERE to view the beautiful images of iMEE Artists performing Sus Miradas, UNTITLED, be of two minds, Mythical Laboratory, the back of beyond, RIP JerCho and elliptical in Turin, Italy captured by photographer, Eric Hester.



Maurice Causey's "Mythical Laboratory," March 2013 / Turin, Italy
Photo © Eric Hester
iMEE would like to extend an infinite amount of gratitude to Baker Botts, LLP for their Sponsorship and the following individuals for their Sponsorships, Co-Sponsorships & contributions that made our participation in the Rassegna Palcoscenico Danza Festival in Turin, Italy possible:
Andre Amaral
Susan & Henry Barth
Julie & Doug Brown
Jennifer Dolan
Randall Flinn
Betty Gonzalez
Brenda Hagan
Axel Hering
David Allan Rassin
Mary & John Rodgers
Helen Rutledge
Toni Valle
Laura Klein-Weiner
Bernadette Maher-Wolff
Matthew Wood
---

ANNOUNCEMENT! iMEE is officially on the move...

This past December (2012) proved to be the beginning of a new relationship between iMEE and like- minded, Island Moving Company (IMC), a nonprofit dance organization, founded 30 years ago by Artistic Director, Miki Ohlsen in Newport, Rhode Island. iMEE Artistic Director, Spencer Gavin Hering was commissioned by IMC to create a new work for their May Program which recently premiered at the Casino Theatre on May 11. 2013. Hering's, heart vignettes was a huge success and won the hearts of Newport audiences with his unique movement vocabulary which took not only the dancers on an emotional journey, but the audience as well.
"Spencer Gavin Hering's "heart vignettes" does what only great artwork can --- transcend. Dancing through the narrative, we see before us the struggle for connection and sense of loss that is part of the human condition. For the first time in a very long time, I could not anticipate the dancers' next move. I was constantly surprised and was mesmerized. Gavin's choreographing pushes both the dancer's ability to the edge and the viewer's own perspective to another level. As the woman in front of me stated: "It was mind blowing." IMC patron - Karen Conway, Newport, RI
Hering has been invited to serve as IMC's Associate Artistic Director and Ballet Master for their 2013-2014 season, which he has accepted. Hering will therefore allocate specific duties/responsibilities to Associate Artistic Director, Andrea Dawn Shelley who will serve as iMEE's acting Artistic Director for the 2013-2014 season. Hering's goal at IMC is to assist the company with further artistic growth and development as well as the continued presentation of their vision for another 30 years. With Spencer's appointment as Associate Artistic Director, IMC has invited iMEE to a yearlong residency under its Great Friends Touring Project. iMEE will reside in Newport which will further facilitate the development of a cultural exchange between the two companies. This is a very exciting time for iMEE, IMC and Hering, as he looks forward to this new role and challenge. Infinite possibilities abound... Click here to read Press Release.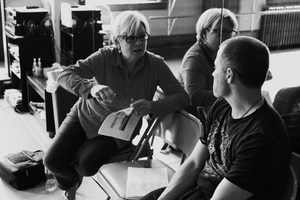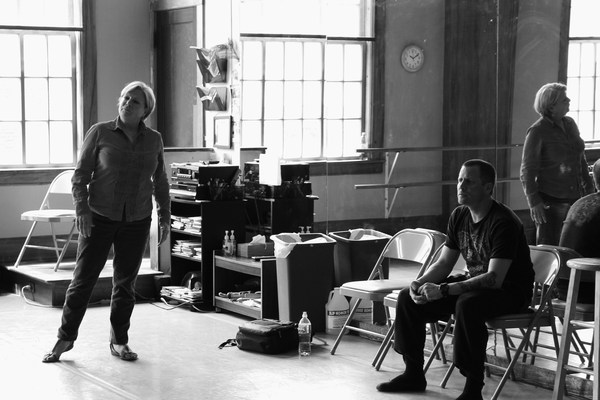 IMC Artistic Director, Miki Ohlsen & iMEE Artistic Director, Spencer G. Hering at work in the studio May 2013 / Newport, RI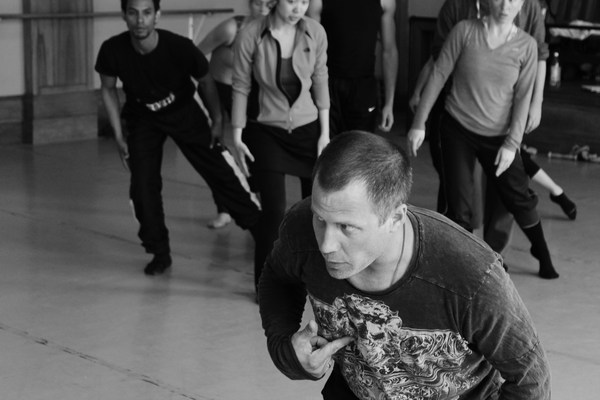 iMEE Artistic Director, Spencer G. Hering in rehearsals for his new work, "heart vignettes" with IMC dancers May 2013 / Newport, RI
Photos © Andrea D. Shelley
---
iMEE is definitely on the move... and as we bid our residence in Houston adieu, it's more like, "we will see y'all later!" iMEE Associate Artistic Director, Andrea Dawn Shelley will be in Houston late August to work with the young artists of Vitacca Dance Project. She will set a new work and teach an open Master Class for the Houston dance community at the Dominic Walsh Dance Theatre studios where Vitacca Productions & Company is in residence. For class information, please visit www.vitacca.org. Shelley has also been commissioned to create a new work for the Houston Metropolitian Dance Company which will be presented in their Spring 2014 Program at the Wortham Center, Cullen Theater in Houston, Texas. Island Moving Co. (IMC) will be presented by the Houston Met and make their Houston debut on this same program. IMC will present Spencer Gavin Hering's recent World Premiere, heart vignettes as well as work by IMC Artistic Director, Miki Ohlsen.

We truly look forward to our continued presence and relationships with the many great arts organizations, dance companies, dancers and arts patrons in Houston. "Houston is Inspired!" and we thank you Houston for all of the inspiration. We would like to thank our many Houston patrons for supporting iMEE over the past three years and for helping us to present our vision. We thank you for your belief, support and love. We look forward to your continued patronage and to remaining connected with you ALL. Remain informed and infinitely connected by following us on our website, Facebook page and on Twitter!

To our sweet, lovely & thoughtful Sunday Ballet peeps...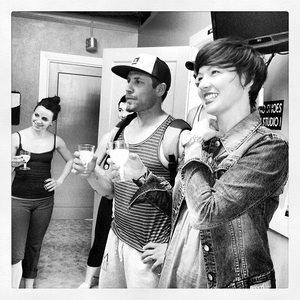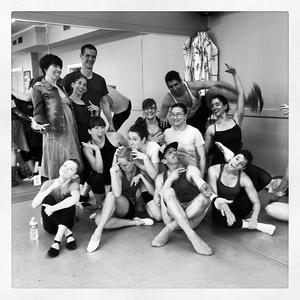 We send an INFINITE amount of gratitude to you ALL for your kinds words of love & appreciation. We thank you for keeping us going and for keeping our doors open for the past three years. It's been fun busting some fancy ballet moves with y'all. Thank you for sharing your love & respect for the art of ballet with us!
---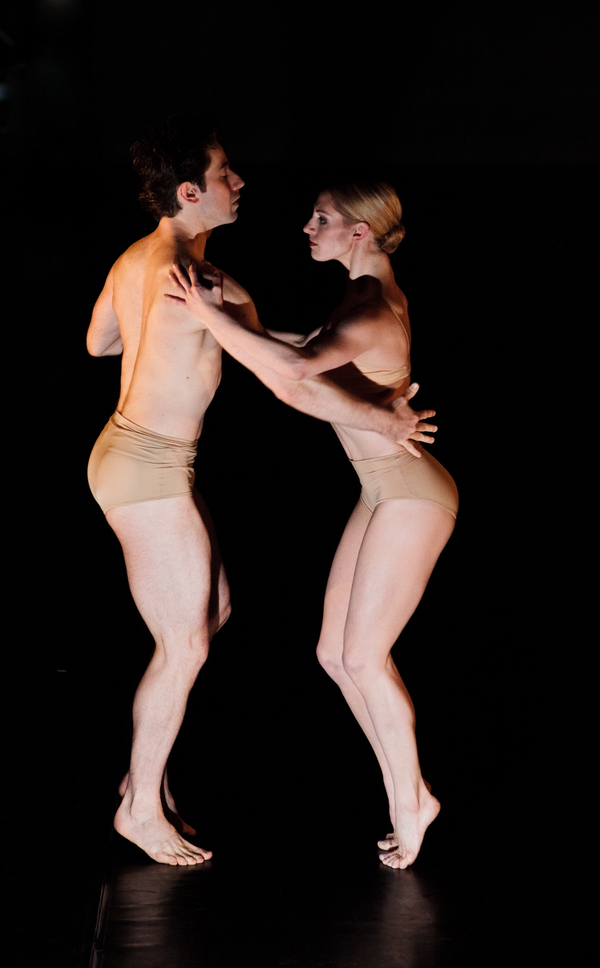 Invest
in iMEE. Take ownership of the works we present and create with... sponsor naming. Sponsor or Co-Sponsor a new work, or share the cost with other iMEE supporters. If you feel you would be interested in helping us present these works, with these stellar dancers and assist us in solidifying our place in the dance World as a company of national prominence,

CLICK HERE

.

Let us know of your interest. You can also send a check (made payable to iMEE) to the address below:
iMEE c/o Island Moving Co.
PO Box 746
Newport, RI 02840
Set an example for others to follow and help iMEE in a very practical way. Join our ever-growing list of Sponsors today!
Such financial encouragement will help keep iMEE afloat and creating multi-discplinary, ever-evolving art. iMEE guarantees to put your donation to powerful use by continuing to share and beginning to share our vision and love with audiences in Texas, Florida, California, New York, Rhode Island and Italy!
Andrea D. Shelley's "UNTITLED," March 2013 / Turin, Italy
Photo © Eric Hester
---
As always, let us conclude our Newsletter with one final and very important thought...
None of this would have been possible without you, our wonderful and faithful supporters. Infinite gratitude abounds and remember... "to dance as if no one is watching!"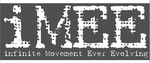 Follow us on Facebook, Twitter, You Tube & at www.imeedanceco.com
"iMEE...dance that inspires, educates and elevates your mind, body & soul"