"The body says what words cannot."
- Martha Graham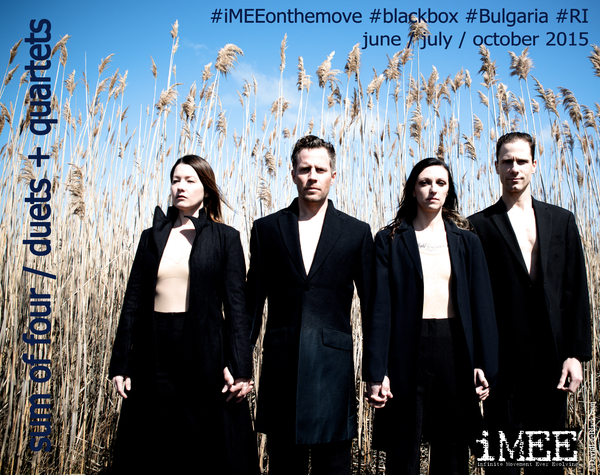 Photo © David Lee Black
HOLA friends & Happy SUMMER!
WONDERING WHAT WE'VE BEEN UP TO LATELY? WELL...


iMEE's been on the move and presenting our work to new audiences in the New England area and abroad!
We kicked-off 2015 with a bang! After 60 DAYS of campaigning, our INDIEGOGO Campaign came to a close on January 25, 2015. We continue to lower our heads in gratitude and offer a huge round of applause to our 83 INDIE Funders who SPECTACULARLY helped us achieve 108% Funding and help us "fly the friendly skies" to Bulgaria! Their support helped us share our work with new audiences in Plovdiv, Bulgaria this past June as well as assist us in continuing to realize our goal of becoming a touring company of national & international prominence.

February 2015 iMEE presented work to Rhode Island audiences for the first time! Festival Ballet Providence (FBP) presented SHE MOVES: a dance concert to benefit the Women's Center of Rhode Island, a collaborative initiative bringing together eleven of the strongest female voices in the Rhode Island contemporary dance community. iMEE presented & premiered Andrea Dawn Shelley's, "Deluge of Discontent" featuring Alan Alberto, Spencer Gavin Hering & Shelley at FBP's Black Box Theatre in Providence, RI on February 21st and 22nd. SHE MOVES was a huge success and raised more than $5,300 for the Women's Center of RI.

Image of Andrea D. Shelley's "Deluge of Discontent" / March 2015 / Photo © David Lee Black

June 2015 marked iMEE's second european tour! iMEE presented "the sum of four / duets + quartets" at the black box INTERNATIONAL FESTIVAL THEATRE & DANCE (the black box IFTD) in Plovdiv, Bulgaria. "the sum of four / duets + quartets" offered a diverse collection of iMEE Co-Director, Andrea Dawn Shelley's choreographic work as well as a new collaborative work, "the secret of life is to fall seven times & get up eight" created by Shelley and iMEE Co-Founding Director, Spencer Gavin Hering. "the sum of four..." programming also included two of Shelley's most acclaimed duets, "IVONICE," performed by Hering and Shelley and "UNTITLED," performed by Cristian Laverde Koenig and Brit Wallis.

"sum of four" artists w/ black box IFTD Festival Staff upon their arrival at the Sofia airport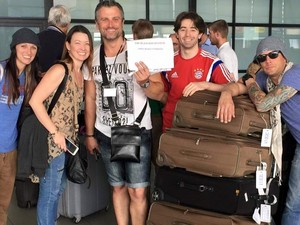 From the very moment of our arrival in Bulgaria, we were welcomed with warm smiles and open arms. It was a FULL five days filled with rehearsals, performances, the making of new friends, radio/TV interviews and the building of new relationships; especially between Bulgaria & the United States. We couldn't have been more pleased with our performances at the black box IFTD at the Plovdiv Drama Theatre on June 2nd & 4th. We were received with much enthusiasm and received standing ovations. FUN FACT #1: iMEE is only the second American company to have participated in the black box IFTD since its inception nine years ago. We were honored to have been added to this list and to represent the United States in this unique Festival. It was also a rare gift to have shared our vision with the warm people of Europe's oldest occupied city.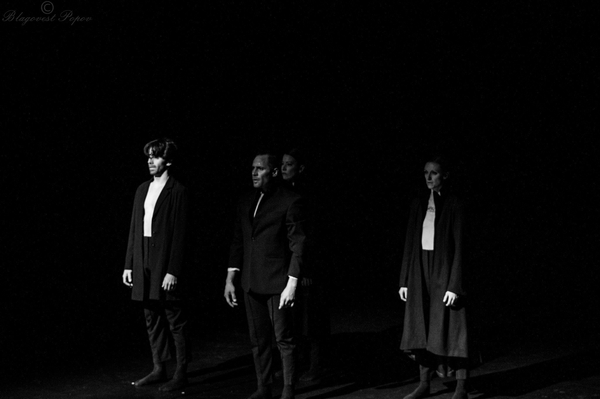 Image of Hering & Shelley's "the secret of life is to fall seven times and get up eight" / June 4, 2015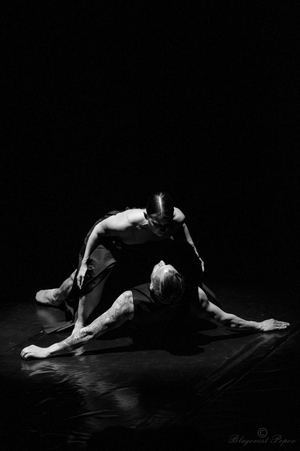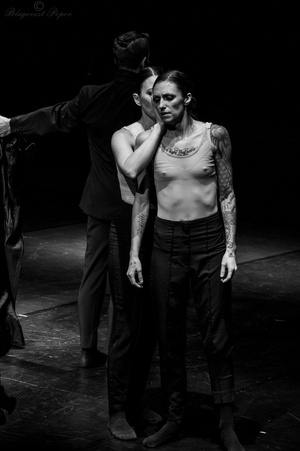 "IVONICE" Hering & Shelley and "the secret of life..." Brit Wallis / June 4, 2015 / Photos © Blagovest Popov


#iMEEonthemove...
July 2015 iMEE will present their work to audiences in Newport, Rhode Island for the first time. iMEE will participate in the Great Friends Dance Festival presented by Island Moving Company. iMEE will offer excerpts of "the sum of four" recently performed on tour in Plovdiv, Bulgaria this past June. iMEE is amongst six companies invited to present work at IMC's GFDF2015. Come SEE iMEE moving next at the Great Friends Dance Festival on July 16-19 at 7:30PM in Newport, RI. You will have an opportunity to see iMEE project artists: Alan Alberto, Cristian Laverde Koenig, Andrea D. Shelley & Brit Wallis. CLICK HERE to purchase tickets. $28 /general, $23 /students & seniors.


We are excited to ANNOUNCE...
upcoming FALL programming in the Rhode Island!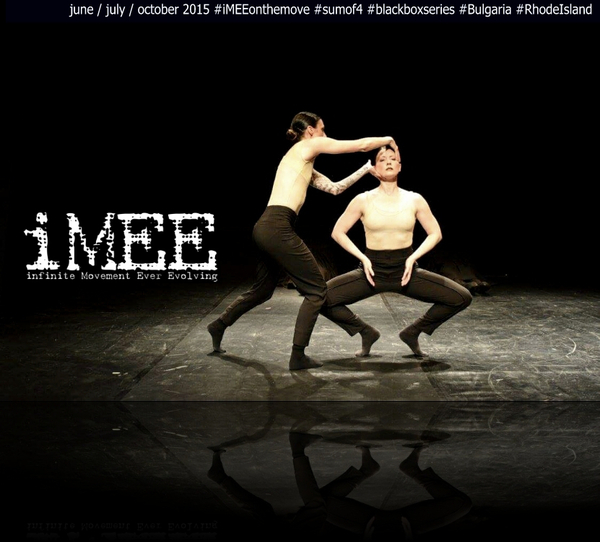 October 2015, iMEE will present "the sum of four / duets + quartets" in Newport, Rhode Island. This presentation of "the sum of four..." will mark a third installment of a three part series of "the secret to life is to fall seven times & to get up eight times." iMEE will present "the sum of four..." at the Megley Black Box Theatre, Antone Academic Center for Culture & The Arts at Salve Regina University (SRU) in Newport, RI. iMEE will offer master classes for SRU students, discounted ticket rates for all SRU students & staff as well as hold post performance Q & A session with the artists, choreographer and audience. We are excited to share a FULL evening of iMEE repertoire to Newport audiences for the first time. For more INFO., CLICK HERE.

FUN FACT #2: Our Yard Sale this past weekend was a smashing success in more ways than one! We not only exceeded our Goal but, we had the wonderful opportunity of meeting local community members (as well as visitors) and introduce them to iMEE. Thank you for your donations and we look forward to seeing each & every one of you, our new friends at the Great Friends Dance Festival on July 16-19th!
FUN FACT #3: CONGRATULATIONS to our raffle ticket winner, Lydia Nagle! ENJOY the GFDF2015 performances. We look forward to seeing you soon!
---

Again... iMEE would like to extend an infinite amount of gratitude to our donors for your continued interest and support of iMEE as we transitioned & took a step back from presenting during the 2013-2014 season. It's been full steam ahead for our 2014-2015 season with performances in Boston, MASS, Thousand Oaks, CA, Amherst, MASS, Providence, RI, Plovdiv, Bulgaria and soon... Newport, RI! We thank the many individuals for their continued annual contributions, our individual iMEE Artist Sponsors, INDIE contributors, and the several individuals for their in-kind donations to our Yard Sale that made our participation in the black box INTERNATIONAL FESTIVAL THEATRE & DANCE and our upcoming participation in the Great Friends Dance Festival possible.

SHOUT OUTS of GRATITUDE DELUXE to the following individuals as well as 22 "Anonymous" individuals for your contributions to our INDIE Campaign:
Leila Drake, Sharon B. Shelley, Christine Sawyer, Toby Atkinson, Bonnie Collins, Elizabeth H. Larabee, Gary Bruington, Melanie H. Wofford, Rosa A. Pasarin, Allie Kronick, Deedee Vaughters, Cherie Le, Alli Brodsky, Hollie Lawing, Cecilia F. Chinchilla, Ferguson Taylor, Victoria Pulkkinen-Chiarelli, Tara Gragg, Carla Picchi, Ileana Zayas-Bazan, Graham Patzner, Brittany Deveau, Ernie P. Medina, Olivia Burnham, Brian Autenrieth & Family, Deborah Majen, I'land Girl & I'land Jack, Neil & Deborah Shelley, Marlana Doyle, Rachel I. Balaban, Carolyn S. Ramler, Dr. Rachel T. Winer, Whitney Fink, Terrill Mitchell, Pacific Festival Ballet, Magdalena Maury, Mary Rodgers, Lisa Wolff, Micah Reyes, Laura Klein-Weiner, Eric Hester, Michelle Forte, Meoka McBride, Marta Bourke, Todd A. Grace, Colin L. Zimbleman, Matthew Wallis, Garance Nienhuis, Candace Rattliff, Dawn Dippel, Terri Russell / Yorba Linda Academy of Ballet, Adriana Flores Miranda Middleton, John Paul Roxo, Alicia Black McGee, Oliver Halkowich, Mark A. Shelley, Kelly Ann Vitacca, Axel Hering, Alan O. Alberto, Dean G. Shelley, Donna S. Hennessey, Leigh Sparks Barry
Thank you to the following individuals for their iMEE Artist Co-Sponsorships:
Roxanne Claire / Julie Rowland-Brown / Bernadette Maher Wolff
​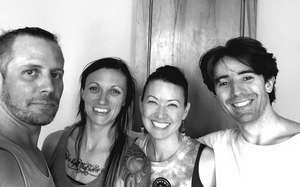 INFINITE love....
Spencer, Brit, Andrea & Cristian aka "the sum of 4"

Thank you to the following individuals for their In-Kind Donations to our Yard Sale:
Monique & Tom Burgess, Carol Scavatto, Libby Stackhouse, Karen Conway, Laura Huntoon, Christine Kaminski, Betsy Miller, Tony & Tara Sheridan, Island Moving Company, Mesa Fresca
---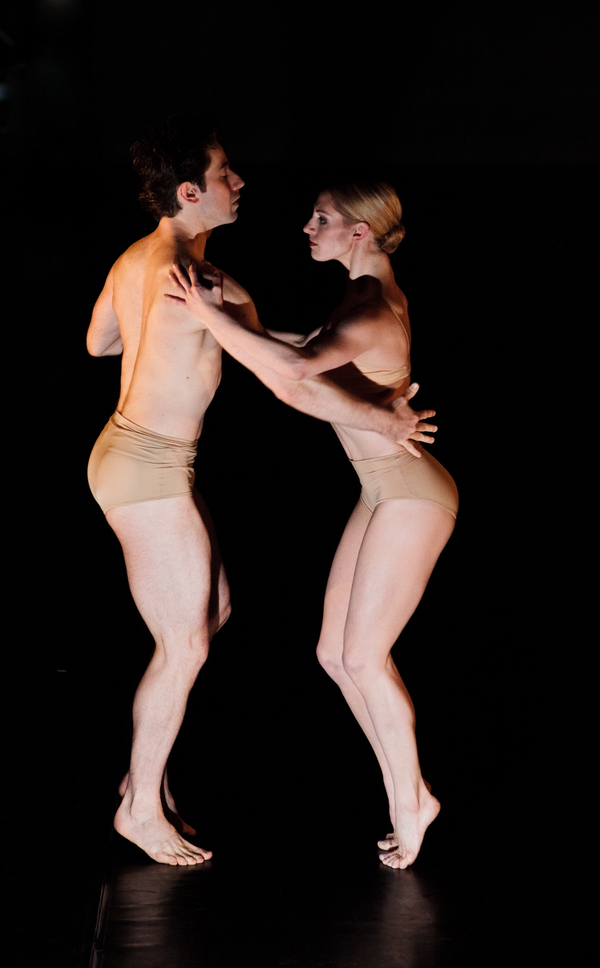 Invest in iMEE. Individual donations are the lifeblood of iMEE. Your financial encouragement will help iMEE to continue presenting multi-discplinary, ever-evolving art and share our vision with audiences in the United States and Europe! Help iMEE to present our work in Rhode Island and offer the sum of four / duets + quartets to new audiences this Summer & Fall. Consider making your contribution today and investing in iMEE! Help us continue our commitment to the presentation and creation of new works. Take ownership of the works we present and create with sponsor naming. Sponsor or Co-Sponsor a new work, or share the cost with other iMEE supporters. Assist us by Sponsoring or Co-Sponsoring an iMEE Artist. If you feel you would be interested in helping us present our works, with these stellar dancers and assist us in solidifying our place in the dance World as a company of national prominence, please CLICK HERE. Let us know of your interest.

You can also send a check (made payable to iMEE) to the address below:

iMEE
7 Sylvan Terrace
Newport, RI 02840

Set an example for others to follow and help iMEE in a very practical way. Join our ever-growing list of Sponsors today! Such financial encouragement will help keep iMEE afloat and creating. iMEE guarantees to put your donation to powerful use by continuing to share our vision and love with audiences in Texas, Florida, California, New York, Rhode Island, Massachusetts, Italy and Bulgaria!

---

As always, let us conclude our Newsletter with one final and very important thought...
None of what we do would be possible without you, our wonderful and faithful supporters. Infinite gratitude abounds and remember... "to dance as if no one is watching!"


Follow us on Facebook, Instagram, Twitter, You Tube & at www.imeedanceco.com
"iMEE...dance that inspires, educates and elevates your mind, body & soul"