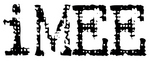 NEWS. . .
GREETINGS and HAPPY DECEMBER from...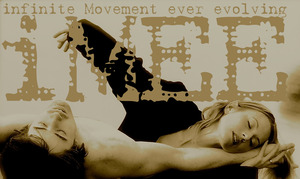 iMEE has been VERY busy since our last Newsletter in June! We have been on the move and we have much to tell!

WHAT HAS iMEE BEEN UP TO LATELY...

iMEE's program presented on August 18, 19 & 20, 2011 was a smashing success! iMEE premiered Maurice Causey's Grim Eye as well as Superfluous, the first-ever choreographic joint venture of our Directors . iMEE was proud to introduce Mr. Causey & his avant-garde work to Houston audiences at the Inaugural Houston Dance Festival (HDFestival) of which iMEE is a co-founding member. Share in our excitement and Read the rave reviews iMEE received for our August performances as we "officially" arrived on the Houston dance scene! Also Read what Maurice Causey had to say about his iMEE experience!

September, iMEE performed at the "17th Annual Weekend of Texas Contemporary Dance" in Houston, TX and offered to audience's, Andrea Dawn Shelley's, Ivonice. Hering and Shelley's dancing in their signature duet was noted by dance critic, Toba Singer as "evocative," Hering & Shelley "are evolved dancers, and offer much that is pleasurable to watch."

iMEE traveled to Huntsville, TX and New York, NY in October to participate in "The Dance Gallery Festival." The company presented Spencer Gavin Hering's quartet, 4Ward & 4Gotten in both cities. 4Ward & 4Gotten noted by Dance informa's, Tara Sheena (for its New York debut at the Ailey Citigroup Theater,) "showcased a quartet of fearless, virtuosic movers; Hering's sophisticated and highly developed movement vocabulary drew connections to the work of Jiri Kylian or William Forsythe; the movement was so rich and kinetic."

These are truly exciting times for iMEE: Co-founding the HDFestival; introducing and working with Maurice Causey; our first performances in New York City; and an upcoming tour to Turin, Italy presented by Balletto dell'Esperia's "Centro Coreografico Progetto Rettilario" in March, 2013! (Stay tuned about that one folks...)

YOU CAN CATCH iMEE MOVING NEXT...
Triple Focus iMEE will be one of three presented dance companies: iMEE, Chapman Dance

and

Wyld Style during the JCC's Dance Month on January 28 and 29, 2012 at the Kaplan Theatre in Houston, TX. iMEE will present Artistic Director, Spencer Gavin Hering's multi- disciplinary World Premiere creation, elliptical capture, brought to life through a special collaboration between Hering, renowned photographer, Simon Gentry and soprano, Natasha Manley. iMEE also offers to audiences, Associate Artistic Director, Andrea Dawn Shelley's "...exquisitely sensual pas de deux..." Frozen Angels, danced by Spencer Gavin Hering and Jessica Collado to Pablo Neruda's "I like for you to Be Still,"

and tastefully spoken by Natasha Manley.

Along with iMEE Artistic Director, Andrea Dawn Shelley, celebrated iMEE dancers Cristian Laverde König and Britt Juleen will be featured in elliptical capture as well as Jessica Collado and Oliver Halkowich, appearing courtesy of Houston Ballet. Ms. Collado and Ms. Juleen will be making their second iMEE appearances! Click here for more in

fo

.

www.jcchouston.org
O Dance presents O Dance, iMEE and SCDT! iMEE will once again join forces with O Dance on April 8 and 9, 2012 at the Kravis Center for the Performing Arts, Rinker Theater in West Palm Beach,

FL;

April

14 in Stuart,

FL; and

April 15 in Ft. Lauderdale, FL. iMEE has been commissioned to present Andrea Dawn Shelley's, provocative work, Agnus Dei. Agnus Dei premiered in September, 2009 in Miami, Florida and will be performed by Spencer Gavin Hering, Cristian Laverde König and Andrea Dawn Shelley. Click here for more info.

ANNOUNCEMENT... Our first-ever Kickstarter Fundraising Campaign, "Fly- an iMEE-Artist" was a smashing success, achieving 151% Funding! We are infinitely grateful for the outpouring of support from our iMEE fans, family and friends for our August performances. Unfortunately, our second Kickstarter Campaign, "iMEE...reconceiving the art of dance theatre" did not have the same success. In an effort to continue to raise additional funds for our collaborative project in January, we are continuing our campaign, appropriately called "Kickstarter Campaign continued..." via PayPal on iMEE's website. This has become an easy and popular option with 43 of our original backers who have re-pledged to Kickstarter Campaign continued...! Receive great rewards and your year-end tax deduction by Clicking here! Please consider making a contribution to iMEE today! Help us continue our commitment to the creation of new works. Such financial encouragement will help keep us innovating and allow us to continue to create ever-evolving art.

UPCOMING EVENT...
SpaceTaker's, Cultured Cocktails features our arts organization at Boheme Cafe & Wine Bar in Houston, Texas February 2, 2012 from 5-10PM! Mark your calendars, JOIN us for Happy Hour and support iMEE! Come... continue to get to know us Houston!

ON-GOING EVENTS...

Tell everyone that you support iMEE by rocking an "epic" iMEE decal sticker on your computer, surfboard or bumper! Click here to get your 8X3, Gray & White iMEE Sticker today!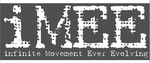 Let us conclude our bi-annual Newsletter with one final and very important thought...
None of this would have been possible without you, our wonderful and faithful supporters.

iMEE would like to extend an infinite amount of gratitude to the following individuals for making our Dance Gallery Festival Tour possible:
Terry T. Coles

Vanessa Landazuri

Mark A. Shelley

Rhonda J. Sisco

Polly Firestone-Walker

Laura Klein-Weiner

Andre Yew
We would also like to send our gratitude to you, the numerous individuals who contributed to our online Kickstarter Campaigns! Thank you for allowing us to take flight and soar this August and for assisting us with reconceiving the art of dance theatre in the NEW YEAR! Read the provided lists of amazing individuals/backers who have shown their belief in iMEE: Fly-an iMEE-Artist "Backers" and iMEE...reconceiving the art of dance theatre "Backers"


Happy Holidays from our family to yours! WE wish you & yours an infinite amount of happiness, good fortune & good health!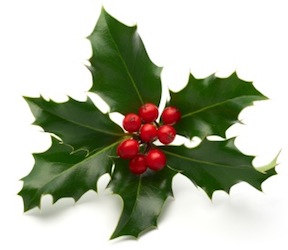 *Photo © Mike Mesikep Photography
iMEE is the official contemporary branch of the Redlands Festival Ballet, a 501 (c) (3) nonprofit organization