We Want Your Opinion


If you haven't completed our customer survey, there is still time.

Click here to take our survey

Your answers will be used to help us improve our products and service.

As our "thank you" for your time, you'll receive a coupon code good for 10% off your next purchase, and be entered in our drawing for $500 free products or services to be held June 1st.

Our Customers Write Us: CO2 in BioFuel Production Process


I just wanted to write and thank you for your help with our CO2 measurement needs.

We are working on a research project to use CO2 from power plant emissions to grow algae for biofuel production. One of our key priorities has been to determine how much CO2 we could strip from the flue gas.

Your meters and your staff have been easy to work with. We have especially appreciated your help in resolving issues with a faulty transformer and helping us to get going again.

S. D.
Salt Lake City, UT





Do You Have a CO2 Meter Story to Tell?


Write it in an e-mail, send it to us, and if we print it we'll give you a FREE CO2 Meter.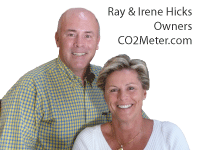 ---
Free DAS Graphing & Configuration Software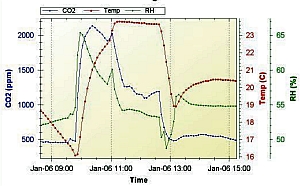 Our free DAS (Data Analysis Software) lets you easily setup and record data from any of our products that use a USB connector.

How easy is it to use DAS? If you have a Windows-PC, you can be up and running in minutes. Watch a short video and see.

If you are using an older version of DAS, download the newest version here. It is designed to check online and automatically install the latest version each time you start the program.
---
Need Calibration, Repair or Service?
Accidents happen. Fortunately, our skilled bench technicians can get your CO2 meter, sensor or data logger up and running quickly.

Our standard bench fee is $75/hour plus parts, and most repairs take an hour or less. Most of our repairs are shipped back to you the same day they are received!

For service, call 877-678-4259 and ask for an RMA number.
---
CO2Meter at Sensor+Test Trade Show in Nurnberg, Germany June 7-9
Join CO2Meter.com in Hall 12 Stand Number 12-384 at the Sensor+Test Trade Show to be held June 7-9, 2011 in Nurnberg, Germany.

CO2Meter will display it's line of GSS sensors, especially the COZIR Wide-Range Sensor that can measure up to 100% CO2, and the COZIR ambient 0-2% CO2 Sensor. Both sensors are quickly gaining acceptance in the marketplace due to their fast warm-up time and ultra-low power consumption.

Click here to print your free voucher for a one-day trade show pass.
pSense Portable CO2 Meter Spring Sale $229.95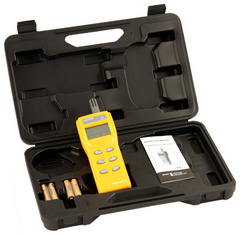 Our Top-Selling Hand-Held Meter

Measure CO2, Temperature and Humidity

Save Money - Calibrate using Outdoor Air

Includes Power Supply
With up to 24 hours of continuous use from 4 AA batteries, the pSense portable carbon dioxide meter works perfectly as a personal safety alarm unit in hazardous environments, or wherever carbon dioxide is produced, stored, generated and used.

The optional data logger kit for Windows PC is perfect for students, scientists, researchers, or anyone who needs to record CO2, temperature or humidity levels over time. Each reading includes a date/time stamp for accurate analysis. Data can be viewed on screen or saved to an ASCII text data file that easily imports into a spreadsheet.

Learn more or order online...
---
New TIM12 with Data Logging Features $259.95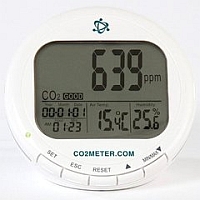 All the great features of the TIM10 plus data logging!

The TIM12 continuously shows carbon dioxide, temperature and relative humidity levels so you can monitor the quality of air in your home, office or indoor greenhouse. Just plug it in – the TIM12 turns on instantly, is self-calibrating, and is designed to last for years.

Plug the TIM12 into a standard wall socket (international plugs included), plug it into your PC (USB cable included) run the free software, and start logging CO2, temperature and humidity levels. You can view them on-screen, or save to a data file for analysis.

Learn more or order online...
---
App Note: Using K33 CO2/Temp/%RH Sensor
Carbon dioxide, temperature and humidity sensors on a single board makes OEM applications easy.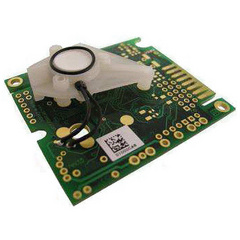 Although The K33 ELG and K33 BLG sensors are used for data logging, they can also make a great single-sensor solution for OEM manufacturers who need an easy way to integrate all three functions into their devices.

To show you how easy it is to use, one of our engineers hooked a K33 up to an Arduino microcontroller, and in a few minutes was taking measurements in real time at a sampling rate of about once every 25 seconds.

Learn how he did it...
---
Discounts Available for Quantity Purchases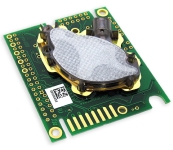 OEM manufacturers from across the country use our sensors as the foundation for their new or redesigned products. They've discovered that our sensor's quality, industry competitive quantity pricing, just-in-time delivery and expert engineering assistance makes CO2Meter.com a valued product partner.

Distributors across the country and around the world are selling our CO2 meters and data loggers. We offer discounts starting at 10 units, fast delivery, warranty service and Net30 terms to qualified businesses.

For more information on OEM or distributor pricing, contact Ray Hicks at sales@co2meter.com.
---
CO2Meter.com Creates Modified Atmospheric Processing (MAP) Sensor Array



The high speed K30FS and COZIR CO2 sensors are both capable of measuring CO2 levels every 0.5 seconds. But recently, an OEM client asked if we could sample even faster.

The application is called modified atmospheric processing, or MAP.

MAP technologies are used throughout the food and pharmaceutical industries. For example, MAP is used to replace the atmosphere inside pill bottles with CO2 before sealing. Each bottle is filled, sealed against oxygen and tested for leakage at sub-second intervals on high-speed production lines. It is also used in meat and produce packaging, where oxygen is replaced with a combination of nitrogen and CO2 to guard against spoilage.

Read more...