Mayoral Candidates Agree: We Need A Boston Walks Director!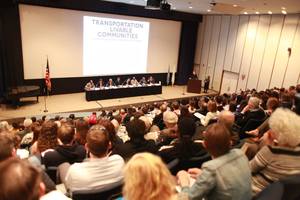 Last night's Mayoral Forum on Transportation & Livable Communities (which filled the BPL's Rabb Lecture Hall and had standing room only in a spillover room broadcasting a video stream) was a lively evening that mixed longer policy-based questions with quick group surveys to keep the crowd & candidates engaged. We liked this one:
Boston is always called a "walking city." To protect and enhance this reputation, you will need to have a transportation commissioner and department who will make sure every City program and project works well for walkers. Raise your hand if you will you create a Boston Walks Director to champion the needs of walkers.

All 8 candidates present (Arroyo, Barros, Connolly, Clemons, Ross, Walczak, Walsh, and Yancey) raised their hands!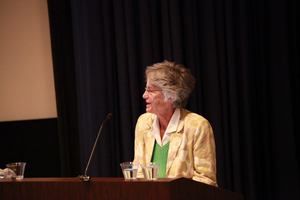 WalkBoston's own Ann Hershfang was given a chance to speak, and reminded the candidates that while everyone is a pedestrian, much of the time that is forgotten during policy & design. She then posed a question to the candidates:

"How do we make Boston a better walking city?"

Answers ranged from complete streets planning, to traffic calming measures, to traffic enforcement. Thoughtful answers that are good building blocks for future talks.

Overall, it was apparent whoever wins this election is ready to address the transportation issues that the city faces head on. Thanks to moderators Paul McMorrow & Stephanie Pollack, all the co-sponsoring groups, & everyone that came out to send the message to the mayoral candidates that transportation matters!
WANT TO FIND OUT MORE?:
Watch the event video & read candidate responses here.
See a Storify recap of the event here.
See photos of the event here.
---
WalkBoston's SRTS Program Highlighted on Funders' Network
Mary Skelton Roberts, Senior Program Officer for the Environment at the Barr Foundation, recently wrote about WalkBoston on the Funders' Network blog.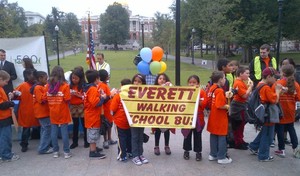 "But it turns out there are many ways, big and small, to help places and communities become places where getting into a car is, less and less, the only way, or even the preferred way to get around. One such effort I've been thrilled to support is WalkBoston's Safe Routes to School Program."

WalkBoston is grateful to the Barr Foundation for making it possible for us to help more people walk more!

You can read Mary's whole post here.
---
Circle the City: Blue Hill Avenue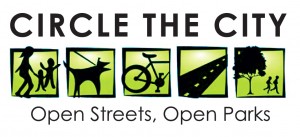 September 29 | 1:00 – 5:00 pm
Blue Hill Avenue from Dudley Street to Warren Street will be closed to buses and cars and open to people for the opportunity to get active and move freely on safe, car-free streets. Featuring more than 50 FREE activities and programming for all ages that includes fitness and dance, arts and culture, live music, kids games, walking and biking tours and more, Circle The City will be fun for the whole family!
Find out more info from the
Emerald Necklace Conservancy
.
---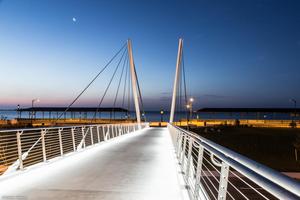 Thursday October 17, 2013
5PM - 6:30PM
Revere Beach Station
Revere, MA
Join us on a guided walking tour of the new Christina and John Markey Memorial Pedestrian Bridge & Plaza in Revere, MA.
We'll start at the Revere Beach Station at 5pm, walk along the beachfront and end at the bridge / Wonderland Station.
Tour will be led by Miguel Rosales, the lead Bridge Architect & President of Rosales + Partners.
We ask that you
email us
or
join the free event on Facebook
so we have a rough headcount for the event.
You can find more info about the event
here
.
7:45AM - 4PM
Park Plaza Hotel
50 Park Plaza, Boston, MA
MT13 features leaders who are advancing Healthy Transportation, and offers an array of workshops geared to the central theme,
TRANSIT + WALKING + BICYCLING = MOBILITY
MT13 will also feature a Plenary where participants will prioritize Mode Shift strategies for MassDOT's consideration.
GreenDOT is MassDOT's comprehensive sustainability policy that promotes the healthy transportation modes of walking, bicycling and transit.
Find out more info or sign up to attend here!
---
Thank you to our corporate sponsors: