Membership Drive Kicks Off with WalktoberFest!
Keep an eye on your mailbox, since we're kicking off our 2014 WalkBoston Membership Drive!
Your membership helps us expand our reach and fulfill our goal of making Massaschusetts more walkable.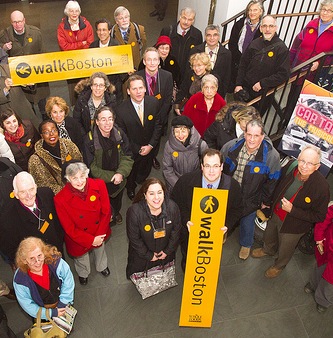 Excited? (We are, too). You don't have to wait - you can donate online!

Here's how we advocate:
Make people aware that walking is a major mode of transportation.
Meet with public officials to initiate changes.
Advise professionals about pedestrian environments.
Propose and support legislation.
Produce educational materials.
Lead interesting walks year-round.
Educate others to use their voice for advocacy.
Find out more about WalkBoston membership on
our website
, or get in touch with Brendan -
bkearney@walkboston.org
/ 617-367-9255!
---
WalkBoston Comments on Boston Garden Project & Suffolk Downs Casino Proposal

Did you know...WalkBoston prepares comment letters on many major redevelopment proposals throughout the area? Just this month, we've submitted comments on the Boston Garden Project and the Suffolk Downs Casino Proposal - both of which would affect many walkers and transit users for the entire metro region. See past design review comment letters on our site.
---
RunBoston with WalkBoston!

On Marathon Day, the Boston Athletic Association looks out for the safety of runners; the other 364 days a year it's up to WalkBoston.
WalkBoston has been selected by the John Hancock Non Profit Partners for the valuable opportunity to receive charity bibs for the 118th Boston Marathon™
on April 21, 2014.

We are currently recruiting charity runners and
Boston Marathon™ qualified registered runners to join our team. Charity runners must raise a minimum of $7500 in fundraising. Registered runners must raise a minimum of $1000.
Find out
more info
on our website, or feel free to
email Brendan
!
---

WalkBoston's Executive Director Wendy Landman acted as advisor throughout process
Led by the Boston Transportation Department, key city agencies have been meeting with some of the country's most innovative practitioners in an unprecedented collaboration to develop new street design guidelines and implement projects informed with the new Complete Streets approach.
The new Complete Streets approach puts pedestrians, bicyclists and transit users on equal footing with motor-vehicle drivers. The initiative aims to improve the quality of life in Boston by creating streets that are both great public spaces and sustainable transportation networks. It embraces innovation to address climate change and promote healthy living.
MORE INFO
:
See the guidelines, download the full PDF, or order a copy.
---
WalktoberFest 2013 - TOMORROW!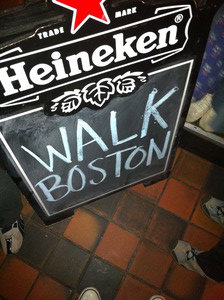 We've got 40+ people signed up; hope you'll join us!

Saturday October 26, 2013
Free event starting at 2PM, walking from
Faneuil Hall Area to Charlestown, MA SIGN UP
Join us for our 3rd annual toast to one of America's most walkable cities. Celebrate our region's ever increasing number of craft breweries and learn what makes Boston so walkable during our WalktoberFest pubcrawl [with snacks].

This year, the City of Boston, the National Park Service and WalkBoston collaborated on a map to encourage getting around between National Park Service and historic sites in downtown Boston on foot, ferry, bike, bus and train. We're focusing this year's WalktoberFest route in that very area!
Meet 2PM:
Bell In Hand [45 Union St, Boston, MA - Faneuil Hall]
.
Mingle, fuel up for our walk with some great drinks & snacks.

Vineet Gupta, Director of Policy & Planning from the City of Boston Transportation Department, will join us to talk about many of the changes along the walk to Charlestown. We'll enjoy views of the harbor and Charlestown Navy Yard and learn about recent improvements to maximize pedestrian access in the area. [Read recent comment letters that WalkBoston has sent about the planned Boston Garden project!]

Last Stop - ETA 4-4:30PM: Papagayo [1 Chelsea St, Charlestown, MA].
They'll be setting aside some space for us & providing appetizers for the group!

We hope you'll join us for a great Saturday afternoon before watching the Red Sox take on the Cardinals. Sign up here!
---
Thank you to our corporate sponsors:
Racewalkers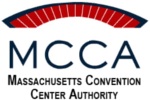 Striders








Strollers
Boston Society of Architects
DLA Piper
Eastern Bank
Fay, Spofford & Thorndike
Goody, Clancy & Associates
HMFH Architects
HNTB
HYM Investments
MassDevelopment
Microsoft NERD Center
Millennium Partners
New Balance
NStar
Partners HealthCare
Plymouth Rock
Sasaki
Stantec
TEC Engineering
The Collaborative
TranSystems
Tufts Medical Center
Vanasse Hangen Brustlin
Zipcar
---
See past enewsletters at www.walkboston.org/enewsletters