Briefing on fall conservation easements, a thank you to our Board of Directors and supporting organizations, plus a listing of East TN community events.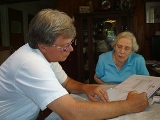 Believe it or not - November & December are two of the
busiest
months for the Foothills team! As the fiscal year comes to a close, the majority of East Tennessee landowners interested in
placing a conservation easement on their property complete the final paperwork in order to create a formal preservation agreement. FLC's Executive Director, Bill Clabough, and FLC's Land Director, Meredith Clebsch, are currently making several site visits to these properties. They record the environmental values, historical, and building site information necessary to complete a Baseline Documentatin Report (BDR) for each tract. Once the BDR's, CE's and Board Approval are complete, the land will be preserved forever in it's natural state. Be on the lookout for our 'diverse' list of 2010 easements and their descriptions, which will be highlighted early next year.
At this time, FLC would like to extend our appreciation to the following FLC Board Members whose term expires at the end of 2010. They are:
Matt Alexander
David Fielder
Judi Forkner
Mark Hartsoe
Jeanie Hilten
R.B. Summitt

Foothills Receives the J.B. Owen award from KTOS!
Foothills is honored to be the recipient of the J.B. Owen award from the Knoxville Chapter of the Tennessee Ornithological Society. The award honors the memory of J.B. Owen, longtime TOS member known to thousands in our region for his columns in Knoxville newspapers.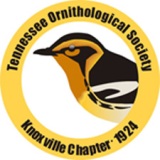 J. B. Owen was an active member of KTOS from 1947 until his death in 2001. He was awarded the TOS Distinguised Service Award in 1990. J. B. Owen awards provide funds for projects that promote the welfare and conservation of birds in Tennessee.

This award, and a check in the amount of $300, is in support of the Conservancy's important mission to protect and preserve the natural landscape of East Tennessee. The Conservancy's mission also has signficant benefits for the conservation of birds in Tennessee.
FLC would also like to say thank you to the Knoxville Garden Club for their Fall 2010 monetary donation as well as the Smoky Mountain Hiking Club...