Journey In the Woods w/ Doug McFalls
- Nov. 15th at 6:30pm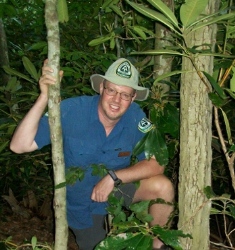 FLC presents Doug McFalls - hiker, photographer, blogger, former winter caretaker for Mt. LeConte Lodge (GSMNP) and former AT Ridge Runner for the Park - as he shares his back country hiking experiences and unique slideshow images from the trail. This presentation is free and open to the public. Presentation location: Blount Memorial Wellness Center (220 Associates Blvd. - Alcoa, TN). Contact Elise at the Foothills office with questions at 865-681-8326. For more information about Doug, visit his website at:
www.reflectionsofthesmokies.com
Do you know about the Experience Your Smokies (Blount Co.) Program?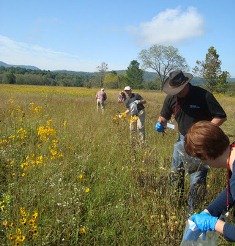 FLC's Communication & Development Director, Elise Eustace, is participating in this year's program along with a cross section of our community to learn about, and ultimately share, the good works being done within the Great Smoky Mountain National Park. Monthly half-day sessions focus on topics like air quality, water quality, historic preservation, and wildlife management. The philosophy behind the program is primarily stewardship - helping people appreciate and understand park resources and assume their role for caring for the park. Elise notes,
"One of the best ways for people to understand the importance of land and wildlife conservation (both inside and outside of the Park) is to get out and explore in nature, to learn, and to ultimately give back in some way."
For more information, visit the
EYS website
or
EYS facebook page
.
(Image above - This past September, EYS students collected seeds for their class project in Cades Cove. These native seeds will be utilized for various planting projects by GSMNP Biology Wildlife Technician's and volunteers. )