Every month, FLC's eNews will provide a profile piece on one of our Board Members. In this special eNews issue, we would like to highlight all three of our new Board members and welcome them to the Foothills Team!
Clarence Coffee
- Mr. Coffey began his wildlife management career in 1969 as a wildlife officer in west Tennessee. In 1976 he was promoted to Asst Supervisor in SE Tennessee area where he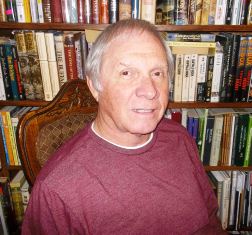 worked Chickamauga, Nickajack, Watts Bar, the Hiwassee river, Cherokee National Forest, Hiwassee Refuge. Two years after moving to East Tennessee Clarence accepted the I&E position in the Region III office in Crossville. There he learned almost every facet of TWRA's operation including the 24 counties of Region III and all across the state. During his tenure, he was awarded the Conservation Communicator of the Year by the TN Conservation League. During the mid 90s Clarence was promoted the position of Asst. Regional Mgr of Region III at TWRA. Duties included supervising biologists who were responsible for managing fish and wildlife across those 24 counties. It was during this time that he became involved in land acquisition with the TWRA. In 2000 he was promoted to Regional Manager and his interest in protecting land continued. In 2006 he retired but have managed to stay busy with involvement in the Grasslands Center at UT, the Crossville Tree Board, Church, Crossville Rotary Club, Tennessee Prescribed Fire Council, photography and my interest in savannas and grasslands.

Dr. Craig Jarvis
- Dr. Jarvis is a long-time Foothills supporter, has served intermittently on the Board for many years, and recently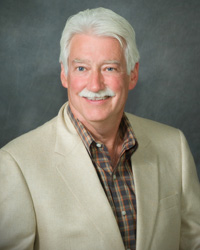 signed a
2nd conservation easement with FLC
. Dr. Jarvis received a Bachelor of Arts from Vanderbilt University in 1971, graduating Magna Cum Laude and seventh in a class of 700. Dr. Jarvis received his medical degree from Duke Medical School in 1975. He then completed an InternalMedicine Internship and Residency at the Ohio State University Hospital in Columbus, Ohio. He remained in Ohio to complete his Fellowship in Gastroenterology in 1980. Dr. Jarvis is Board Certified in both Internal Medicine and Gastroenterology. Dr. Jarvis is active in the community. He is Founding Chairman of the Maryville City School Foundation and has participated with Leadership Blount in 1988 and 1998. Dr. Jarvis is a member of the American Society of Gastrointestinal Endoscopy, American Gastroenterologist Association, American Medical Society and Blount County Medical Society. Dr. Jarvis lives in Maryville, Tenn., with his wife, Debbie; he has five children. In his leisure time, Dr. Jarvis enjoys tennis, boating, hunting and spending time with his family.

Mark King
– Mr. King is a life-long resident of Blount County and currently serves as the Chief Financial Officer of Burley Stabilization Corporation. He is also a co-owner, along with his brother, of his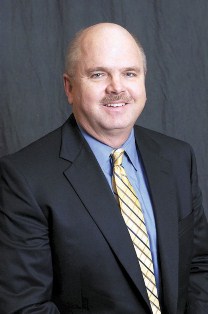 family's Blount County cattle farm, King Brothers Farm, LLC. Mr. King graduated from the University of Tennessee in 1978 and began his accounting career with Ernst & Whinney (now Ernst & Young). He continued in public accounting until his retirement in this past May from Lattimore Black Morgan & Cain in Knoxville. He is an active member of the Tennessee Society of CPA's and the American Institute of CPA's and served on the Tennessee State Board of Accountancy from 2000-2003. He currently serves as treasurer for New Providence Presbyterian Church and as treasurer and Board Member for Secret Safe Place for Newborns of Tennessee, and was a member of the Class of 2011 of Leadership Blount.
Click here for a complete description of FLC's 2013 Board of Directors!