The property, located southeast of McMinnville, TN, is situated within the southwest portion of the Cumberland Plateau. Within a short driving distance from the Warren County property there are numerous parks including: the northernmost portion of South Cumberland State Park, the 16,000 acres of Fall Creek Falls State Park and Rock Island State Park (which encompasses nearly 900 acres). The property's location is also in close proximity to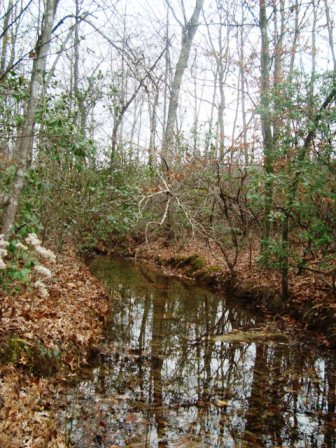 Cumberland Caverns, the fourth largest cave in the U.S.
This property is roughly 70% wooded with the remainder composed of fields in varying degrees of succession. Some of these fields consist primarily of native grasses; others are composed of a variety of grasses and forbs. Trees species include sourwood, tulip poplar, Virginia pine and shrub, dwarf sumac.
The tract is drained by creeks that are part of the Collins River watershed. This watershed supports 28 known rare, threatened or endangered species of plants and animals, with 20 of these species known from within a four mile radius of the property.
At least two year-round streams found on the property provide plentiful water to resident and migratory species. At this time these streams are minimally impacted by activities both on and off the property and so provide a high quality resource to the Collins River watershed area.