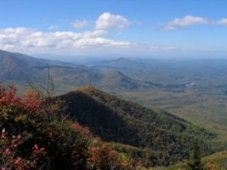 Today's economic climate offers land trusts a limited window of time to purchase environmentally valuable lands at a reduced cost. Recently, FLC utilized a portion of our Foothills Funds to assist the Friends of the Smokies with their purchase of a 20 acre tract in Sevier County. Surrounded on three sides by the GSMNP, this land will eventually become part of the Park, allowing bears, birds and other wildlife additional space.
Opportunities like this can be sudden and there is no guarantee that the same lands will become available for sale again, or that if it does, it will be the same size and offer the same environmental attributes. When securing these acres, Foothills and it's partners ensure that the land will be maintained in a natural state, free from commercial and residential development.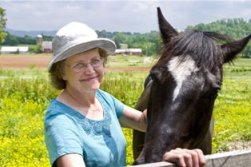 Through replenishing our Foothills Funds, we have the option to purchase or contribute dollars towards tracts of land located along the GSMNP and adjacent foothills.
To make your contribution - assisting FLC with the expansion of preserved lands that include forested areas, wetlands and open spaces - please print, complete and mail this donation form to our office or visit our secure online donation link.
Friends receive all invitations and announcements as well as the satisfaction of knowing their contributions go towards sustaining our mission to preserve the East Tennessee landscape.

Our partners can also assist FLC through sharing our 'good works' with friends.

We are always willing to provide presentations and tours of our preserved lands to groups at no charge.
Thank you for being a valued Friend of the Foothills!