Coming soon...

New Levels to FLC's Giving Programs!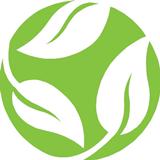 On behalf of FLC's Board of Directors and staff we truly appreciate all of the support and donations from our Friends of the Foothills. Your contributions help to further our efforts with the protection, preservation and enhancement of our region's cherished mountains, working farms and open lands. Foothills is poised to have a third straight record setting conservation year and your generosity helped to make that possible!

In the coming weeks, we will be launching an expansion of our giving programs. Our upcoming eNews blasts will provide the new benefit levels for our current 'Friends of the Foothills' program, our new major gifts program for individuals and businesses, called the 'Conservation Circle', as well as our planned giving program, called the 'Legacy Circle. The launch of the Legacy Circle will coincide with the 'Foothills Foundation', a separate but supporting organization that will provide FLC with a permanent foundation for land acquisition, land stewardship programs, a landowner financial assistance fund and other conservation projects.

Please contact Elise Eustace at the Foothills office with any questions at 865-681-8326 or visit FLC's Donate Page to make a contribution today. Thank you!

---
Dedication of Rocky Fork

by FLC Board Member, Billy Minser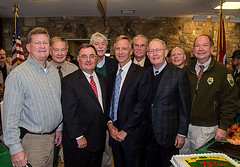 Last week we witnessed the dedication of Rocky Fork to the public trust, in perpetuity. 8000 acres are becoming part of the Cherokee National Forest (CNF) and 2000 acres of it now Rocky Fork State Park. The CNF portion is now part of the "CNF Wildlife Management Area" with wildlife and fisheries resources managed by Tennessee Wildlife Resources Agency.

As I understand it, the State Park will be managed as a rustic park and plans are being considered to include hunting and fishing in appropriate areas of the Park perhaps similar to hunting/fishing arrangements at Fall Creek Falls State Park. Were it not for the dedicated commitment by TWRA to manage wildlife and fisheries resources on Rocky Fork for the past nearly 60 years, as well as the ardent support of outdoorsmen and conservation organizations and others, we would not have had the opportunity to acquire Rocky Fork.

Special thanks go out to all the individuals who helped make this happen, in particular, Senator Lamar Alexander, former Tennessee Governor Phil Bredesen, and current Tennessee Governor, Bill Haslam. Additional thanks should be extended to the dedicated conservationists with TWRA, the leadership of The Conservation Fund, Appalachian Trail Conservancy, the Southern Appalachian Highlands Conservancy and many other organizations like Tennessee Wildlife Federation, Trout Unlimited, and NWTF. Current and future generations thank you for your vision and leadership. Last week in the snow at Rocky Fork was a great day! Thanks to all.

The Chattanoogan - Dedication of Rocky Fork

Knoxville News Sentinel - Purchase of Rocky Fork

---

The folks at Barnes and Noble's Knoxville store has offered Foothills Land Conservancy the opportunity to 'wrap' up some holiday donations again this year! As part of the their Gift Wrapping Program, FLC staff and volunteers can provide their wrapping skills for in-store purchases. Contributions for this service are voluntary for store patrons. FLC's scheduled times are listed below and we'd enjoy having you come out and help us! Please contact Elise at 681-8326 or by email at eeustace@foothillsland.org with interest. Thanks!
Sign up Dates/Times:
Friday, December 14th from 6-10pm
Thursday, December 20th from 6-9pm
Location:
Barnes & Noble (8029 Kingston Pike - Knoxville, TN 37919)