FLC Garden & Meadow Tour

Tuesday, September 18, 2012 (5:30pm)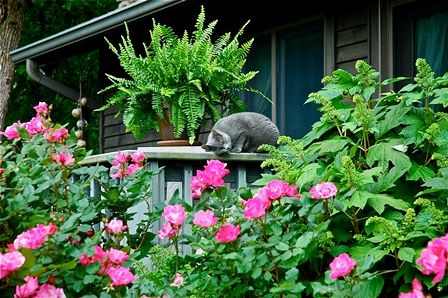 Join Foothills Land Conservancy Staff Member, Karen Petrey, as she provides a tour of her Wildwood, TN gardens and meadow. Karen will highlight a variety of land stewardship practices along the way that include sustainable gardening, enhancement of wildlife habitat, conservation of riparian buffers and the control of invasive exotics. This tour is free and open to the public but registration is limited to 25 so please contact Elise with FLC's offices at 865-681-8326 or eeustace@foothillsland.org for details or to reserve a space. Tour participants will meet at the FLC office (373 Ellis Ave. - Maryville, TN at 5:30PM)
Click here for more info.
---
Overview of Woodland & Savanna Management Workshop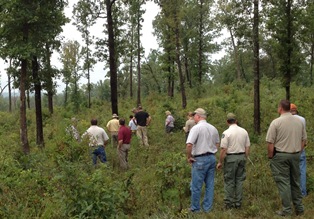 On September 5-6 FLC Land Director, Meredith Clebsch, attended the Woodland and Savanna Management Workshop in Crossville, TN. The program was put on by the Central Hardwoods Joint Venture and TWRA to support the restoration of landscapes, especially in the plateau region, to historical woodland/savanna communities that support grassland bird species. Grassland birds are among the most imperiled of all North American birds primarily due to loss of historical habitat. It is estimated that less than 1% of this habitat remains. Included in this group of birds are Northern bobwhite quail, a number of sparrow species, Prairie and Blue-winged warblers and yellow breasted chats. Click here for the full article.
---
Join Foothills at Maryville College's Mountain Challenge

Sunday, September 23, 2012 (1-4pm)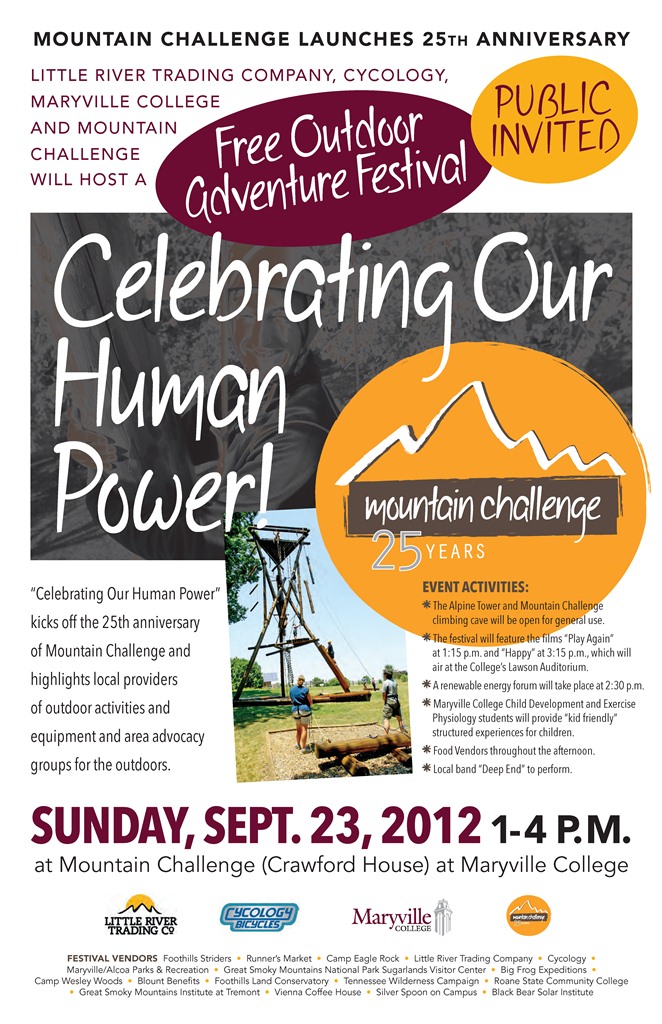 Outdoor Adventure: A Celebration of Human Powered Activity" will be held at Crawford House on the Maryville College campus and is intended to highlight local providers of outdoor activities, outdoor equipment and local advocacy groups for the outdoors. The event is hosted by Mountain Challenge, Little River Trading Company and Cycology Bicycles. Click here for all the info!

---
FLC Hosts 'Private Lands' Photography Tour
on Oct. 13th,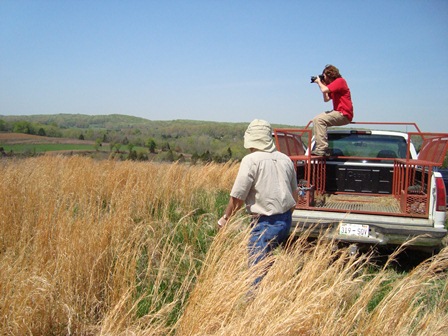 2012. FLC staff will lead a photographers' tour of properties selected from the 90 that have been protected by conservation easements. Foothills is arranging all of the necessary permissions from land owners for this rare opportunity to scout properties that are usually not available to most photographers. This tour is for professional and serious amateur photographers. Of course, Foothills will appreciate any images photographers are willing to share for the purpose of protecting more of our East Tennessee beauty. Photographer credit will always be included. Foothills actively seeks publication of its cause in numerous publications
.
Learn more by clicking here
.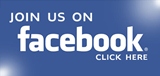 Join the conversation on FLC's Facebook page!

Conservation tips, news and real time announcements at your fingertips!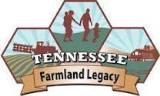 TN Farmland Legacy Annual Conference - Nov. 1, 2012

FLC will be there! Registration is open to the public. TN Farmland Legacy is dedicated to preserving family farms and productive farmland in Tennessee.

Keep Blount Beautiful's Recycled Elegance Event - Sept. 25, 2012
What a unique, fun and environmentally friendly affair. A a chance to wear that 'older' outfit you just can't say goodbye to and join in on the fun....