Backyard Conservation Field Trip! - Tuesday, May 22nd at 5:30PM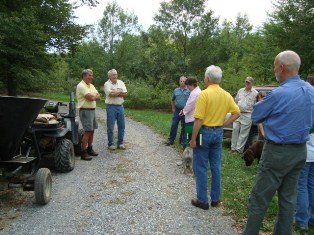 Join Foothills Land Conservancy's Land Director, Meredith Clebsch, as she highlights conservation practices you can incorporate in your own backyard - such as proper land stewardship, planting native and planting for wildlife. Foothills now has over 90 land protection partnerships with over 30 of them located in Blount County! Each one has their own unique story and environmental attributes. We will plan on visiting one of these preserved and quintessential East TN properties. Please note – space is limited to 25 so please contact Elise at FLC's office at 681-8326 for registration. We will meet in the parking lot of Foothills Land Conservancy's office at 5:30PM (373 Ellis Avenue, Maryville – across from the Farm Bureau) You may wish to carpool with friends or you can follow the Foothills staff in your own car. Please bring water, comfortable shoes and be prepared to walk a mile or so as we tour the property. In case of inclement weather, the presentation will be held indoors at 6:30PM inside the Wellness Center.
---
Join FLC for our annual Summer Celebration - Saturday, June 9th from 5:00PM-8:30PM.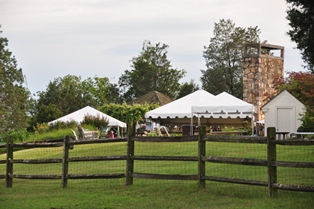 *Invitation includes our 2012 Sponsors & Host Committee. There is no cost to attend...
---
Join FLC in the protection and preservation of East Tennessee's cherished mountains, working farms and rural landscapes.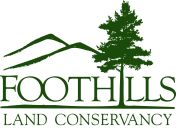 Pledge today and assist Foothills with the continued expansion of preserved lands throughout our region. FLC is a 501(c)(3) and does not receive any financial assistance from local, state or federal governments. We rely on individual and corporate contributions to sustain our organizational, land acquisition and stewardship funds. Click here: to donate online. Click here: to print and mail a donation form.
Join FLC for Land Trust Day at Mast General Store! June 1st-2nd 2012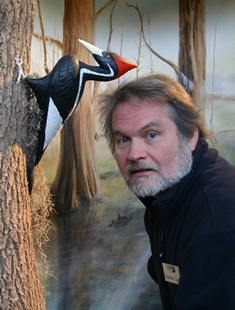 Friday, June 1st at Mast General Store from 6-8PM
- ( Land Trust Day Kick Off!) Stephen Lyn Bales will speak about the ivory-billed woodpecker and what habitat loss meant to this endangered species. Copies of his book Ghost Birds: Jim Tanner and the Quest for the Ivory-billed Woodpecker, 1935-1941, donated by UT Press, will be available for sale with the proceeds going to the Foothills Land Conservancy. Bales is senior naturalist at Ijams Nature Center in Knoxville and the author of two books Natural Histories and Ghost Birds published by the University of Tennessee Press. Stephen Lyn can be reached through his nature blog:
Nature Calling
Land Trust Day at Mast General Store - Saturday, June 2nd
Visit with Foothills and learn about our efforts to save open spaces, protect watersheds and preserve farmland. Don't forget to spend some time shopping.

Mast

General Store in Knoxville will donate 20% of the day's sales to FLC!
---