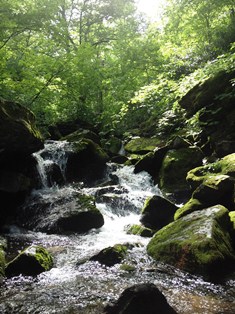 August 2012

Foothills Land Conservancy's eNews

FLC is dedicated to protecting, preserving, and enhancing the lands and environments of East Tennessee and promoting the character of the region for the benefit of the general public, now and in the future.

Notes from FLC Staff:
Summer may be winding down but Foothills is gearing up for what could be another record setting conservation year! FLC's Executive Director, Bill Clabough, and Land Director, Meredith Clebsch, are working on potential conservation easement partnerships with land owners covering 10 Tennessee counties.
A conservation easement agreement ensures that no matter how many seasons change your property's natural areas and/or agricultural resources would be permanently protected. To learn more about conservation easements or other ways to preserve your land please contact the Foothills office at 865-681-8326 or visit our landowner's web page.

In search of the Ivory-billed Woodpecker…

Tuesday, August 21st at 6:30PM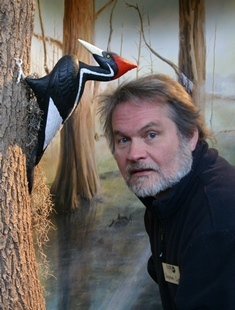 Stephen Lyn Bales, an Ijams senior naturalist and author, will speak about his new book Ghost Birds: Jim Tanner and the Quest for the Ivory-billed Woodpecker, 1935-1941. It is the compelling story of Jim Tanner, the only ornithologist to conduct an in-depth study of the largest woodpecker to live in the United States, the legendary ghost bird of the South. Tanner's fieldwork in the 1930s while a grad student at Cornell University provide a detailed look into the natural history of this species that may or may not be extinct. Several copies of Ghost Birds have been donated by UT Press to Foothills Land Conservancy and they will be available for sale during the presentation with 100% of the proceeds going to FLC. (Location: Blount Memorial Wellness Center - 220 Associates Blvd. - Alcoa, TN)
Additional Information: Mr. Bales has a second book, called Natural Histories, and has also written for Smithsonian magazine and is a regular contributor to The Tennessee Conservationist magazine. Bales is also a regular speaker at Wilderness Wildlife Week and other venues. You can learn more about Lyn Bales and his projects on his nature blog: Nature Calling

---
East Tennessee History Fair
(Aug 18)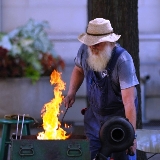 From the Cherokee to World War II, characters emerge from the shadowy realms of history to educate and entertain visitors at the East Tennessee History Fair. It's held each August in downtown Knoxville. Spend an afternoon listening to live traditional music or enjoying vintage film clips and movies. Hop aboard a trolley for a tour of historic sites. Explore the old graveyard and stained glass windows at First Presbyterian Church. Take in craft demonstrations, art,exhibitions, a living history timeline, a farmers market, a library book sale and much more! Visitors also receive free admission to the Museum of East Tennessee History for the day. It takes place at the East Tennessee History Center, 601 S. Gay Street, Knoxville, from 10 a.m. to 5 p.m. Events are free and open to the public. For more info, visit the East Tennessee Historical Society's related webpage.

---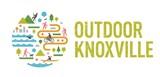 Outdoor Knoxfest
- (Aug 24-26) Explore and support the great outdoors with the Legacy Parks Foundation the weekend of August 24th! Bicycling, paddle boarding, canoeing, hiking, climbing and more.... Contact Elle at 865-525-2585 with any volunteer interest.
---
Mountain Challenge at Maryville College
(Sept. 23 from 1pm-4pm) Join in the 25th anniversary celebration co-hosted by Little River Trading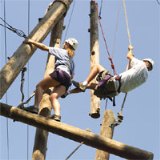 Company, Cycology and Mountain Challenge. The event highlights local providers of outdoor activities and local advocacy groups for the outdoors. Foothills will be there! The festival will be held on campus at the Crawford House. The Alpine Tower and Mountain Challenge climbing cave will be open for general use. The festival will also feature the films 'Happy' and 'Play Again' during the afternoon in the Lawson Auditorium. Additional details will be posted next month but in the meantime you can contact the Mountain Challenge office with questions at 865-981-8125.
---
Foothills Land Conservancy... A Land Trust Working to Preserve East Tennessee's Natural Places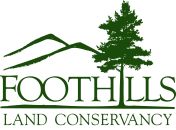 Join Foothills and other concerned citizens in protecting and preserving our cherished mountains, working farms and open lands. Our Friends receive all Foothills announcements and invitations along with the satisfaction of knowing they are helping protect the beautiful landscape of our region. FLC is a 501(c)(3) and does not receive any financial support from federal, state or local governments. We rely on individual and corporation contributions to sustain our organization, land acquisition, and stewardship programs. Click here to donate online or click here to print and mail in a donation. Are there other ways you would like to support FLC? If so, please contact Elise Eustace, FLC's Communication & Development Director, at 865-681-8326 or by email at eeustace@foothillsland.org.