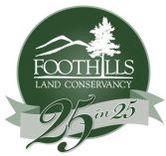 This year Foothills reached our '25 in 25' initiative - preserving 25,000 East TN acres by our 25th year of service! Our mission is not only to preserve these lands but to monitor and protect FLC's conservation easements 'in perpetuity'. Your support helps ensure that our efforts continue into the next 25 years and beyond. To pledge your support for East TN land conservation programs, please visit our Donate Now page at www.foothillsland.org.
FOR SALE: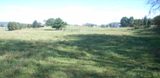 17 acre property with FLC Conservation Easement available for purchase - located in Rockford, TN. Site is currently utilized for farming and includes a homestead and barn. For more information please contact FLC's Executive Director, Bill Clabough, at 865-681-8326.
Preserving the East Tennessee landscape since 1985!

In this issue:
Marian Oates Annual Scholarship Awarded
Emerald Ash Borer Discovered in East Tennessee
Update on the FLC Garden
StoryCorps Coming to Knoxville
Community Links

Middle School Teacher Wins Award in Name of UT Alumna Marian Oates
Marian Oates' love for nature began at 10 years old, when the University of Tennessee-Knoxville alumna was inspired by an aunt to start a leaf collection. Her passion and dedication to stewardship and conservation of natural resources only grew stronger with age. Before her passing last year, Marian donated 510 acres a top Bluff Mountain (Sevier County) to Foothills Land Conservancy.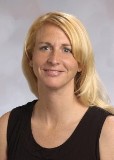 In 2007, Oates estalished the Marian E. Oates Teacher Enrichment Award for the College of Arts and Sciences, to be given to an oustanding East TN middle school science teacher. This year's award was given to April Meyers, an 8th grade science teacher at Norris Middle School in Anderson County. The award gives Myers a scholarship for professional development, which she is using to collaborate with UT Knoxville faculty researchers on a pilot composting program. Meyers will then pass along the new knowledge to her students this fall. Read more here...
Emerald Ash Borer Discovered in East TN...

Plans are currently underway to restrict movement of ash material in Knox and Loudon counties. The TN Dept. of Agr. announced the discovery of emerald ash borer (EAB), the first detection of the destructive tree pest in the state. The discovery was made in July at a truck stop in Knox County near the Loudon County Line. EAB attacks only ash trees. It is believed to have been introduced to the Detroit, MI area 15-20 years ago on wood packing materials from Asia. Since then, it has traveled to over a dozen states.
Click here to read more... - Article courtesy of TN.Gov.
WE LOVE OUR GARDEN! ... by Meredith Clebsch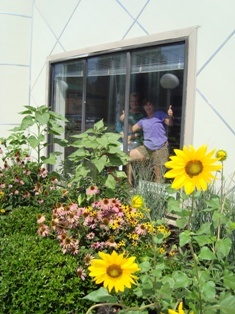 Ya gotta smile when you drive in to the FLC office these days - seeing a mass of colors and shapes, catching a nose full of sweet phlox, and maybe feeling a tiny draft as a hummer zips by you to dine on the Salvia. What a contrast to the stark penitentiary-looking structure that used to greet us. Summer is the peak for most full sun gardens and ours exploded into full bloom in June and July. More flowers means lots of happy critters and they have been here in droves. Hummingbirds drinking up the Salvia necter, Goldfinches swaying from the coneflower and blackeyed Susan flowers as they gather seed for their hungry babies. We even had a songsparrow nest in the shrubs, treating us with his sweet song. Bufferflies float in and out. Bees, wasps and all kinds of flying things in interesting shapes and colors are an ever present hum -pollinating and eating. It's a busy place! Plant it and they will come!! The dry spell was a challenge for this young garden and all office staff were pressed in to service for watering duty. Next year and beyond the plants will be established and need very little help from us. It's been a great FLC perk and there's plenty to share. Drop by for a quick attitude adjustment anytime!
StoryCorps is Coming to Knoxville (Oct. 7th-Nov. 13, 2010)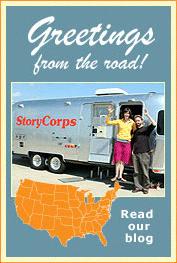 Since 2003, StoryCorps has collected and archived more than 30,000 interviews from more than 60,000 partnerships. Each conversation is recorded on a free CD to share, and is preserved at the American Folklife Center at the Library of Congress. StoryCorps is one of the largest oral history projects of its kind, and millions listen to the broadcasts on public radio and the web. If you would like to particiapte in StoryCorps with a personal friend or family member, you can make a reservation on Sept. 23rd and October 8th by calling 1-800-850-4406 or logging on to www.storycorps.org. You can also contact Elise Eustace with FLC at 865-681-8326 with additional questions or general interest.