Foothills Land Conservancy - July eNews

Remembering Randy Brown, FLC's former Executive Director...

Randy Brown, Foothills' former Executive Director, passed away July 4th in Chattanooga. Randy propelled Foothills forward in so many ways and FLC would not be where it is today without his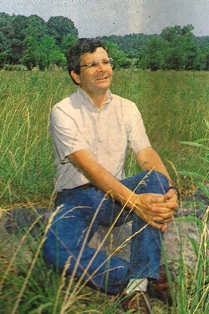 passion and efforts. Billy Minser & Gail Harris wrote a letter to the editor at the Daily Times and we wanted to share it with you.
Thanks, Randy Brown
The recent passing of Randy Brown requires us to remember his contributions to quality of life in Blount County and East Tennessee. In 1993, Randy was hired as the first Executive Director of Foothills Land Conservancy (FLC), whose mission was to protect the scenic and rural beauty of the foothills of the Smokies. At that time, the FLC had a limited scope and little revenue. Randy developed financing, cultured community relationships and through his Board of Directors expanded the mission of the organization. He was a bold visionary who believed passionately in conservation. The acquisition of a 4600 acre tract on Chilhowee Mountain from Tapoca Inc. was one of Randy's most significant early accomplishments. The tract protruded into Great Smokey Mountains National Park (GSMNP) on Abrams Creek and was threatened by development. Few know that Randy co-signed a personal bank note for $70,000 for a non-refundable option to buy the $1.3 million tract. Through his tireless leadership, FLC raised the money for the purchase; 300 acres along Abrams Creek were donated to GSMNP and the rest is now the 10,000 acres Foothills Wildlife Management Area. Other land acquisitions followed, including Kyker Bottoms Refuge in Blount County and the 2500 acre Yuchi Wildlife Management Area in Rhea County. Under Randy's leadership FLC's emphasis shifted from land acquisitions to conservation easements with private landowners, giving them a way to protect their land from development and help maintain East Tennessee's rural and scenic character. FLC continued what Randy started and now protects more than 30,000 acres. As a result of Randy's pioneering work with the FLC, all of us can enjoy more green landscapes and public and private outdoor recreation areas in Blount County and East Tennessee. Thank you, Randy. We will never forget. Daily Times Article - Ex Foothills Land Conservancy Chief Dies

---

FLC Hosts another successful and enjoyable Summer Celebration!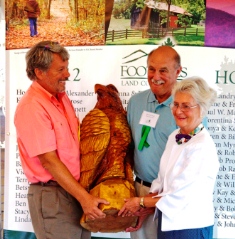 A special thank you to everyone who joined us for FLC's 2012 Summer Celebration and that includes our 2012 Sponsor and Hosts! For a third year in a row, Christine 'Teenie' Hayworth's beautiful Penrose Farm provided the setting for our annual friend and fund-raiser. The evening included a Conservationist of the Year Award presented to FLC Board Member, Billy Minser. Foothills also launched two endowment funds that will support the long-term funding of land acquisition and stewardship projects. One of the endowments, called The Jim & Gail Harris/Dr. Ray & Christine Hayworth Financial Assistance Fund,
will provide for land owners who do not have sufficient resources to cover conservation easement costs.
(Pictured left to right - FLC Ex. Dir. Bill Clabough presents retiring Board President, Bob Van Hook with wife Nancy, a wooden eagle as a symbol of Bob's dynamic leadership.)
Celebration Articles: Bearden Shopper News -
FLC Celebration Article
; Knoxville News Sentinel -
Foothills Announces News Funds at Summer Celebration
---
Foothills Land Conservancy... A Land Trust Working to Preserve East Tennessee's Natural Places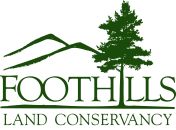 Join Foothills and other concerned citizens in protecting and preserving our cherished mountains, working farms and open lands. Our Friends receive all Foothills announcements and invitations along with the satisfaction of knowing they are helping protect the beautiful landscape of our region. FLC is a 501(c)(3) and does not receive any financial support from federal, state or local governments. We rely on individual and corporation contributions to sustain our organization, land acquisition, and stewardship programs. Click here to donate online or click here to print and mail in a donation.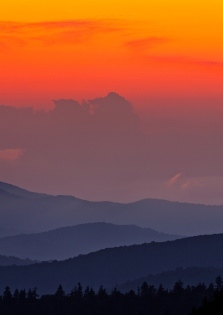 ---

SAVE-THE-DATE
July 19th at 6PM
3 Rivers Angler will host a Pint Night fundraiser and friend-raiser for Foothills next Thursday, July 19th from 6-8PM! First beer is free with a $5 suggested donation after that. 10% of store sales that evening will also be donated to FLC.
Event Location:
3 Rivers Angler
5113 Kingston Pike
Knoxville, TN 37919
---
August 21st at 6:30PM
Join Ijams Naturalist, Lyn Bales, as he discusses and reads excerpts from his book his book,
Ghost Birds: Jim Tanner and the Quest for the Ivory-billed Woodpecker, 1935-1941
, at the Blount Memorial Wellness Center in Alcoa. Books will be available for sale with 100% of the proceeds going to FLC! Call the Foothills office for more details at 865-681-8326.
---
Going native - check out these links!!
The Knoxville News Sentinel uncovers the many benefits of native grasses!