Notes from the field...

Fall is in the air!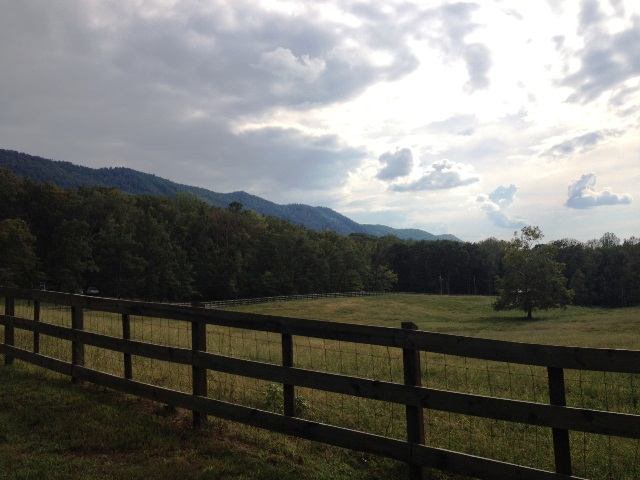 ---
Cooler weather is a welcome change in the Foothills office. Our focus during the fall season is on completing our conservation easement agreements with landowners - with the majority of them closing before the end of the year.
FLC staff members Meredith, Karen and Amy spent a few days in late September on two large tracts, both over 1100 acres, near Monteagle, TN.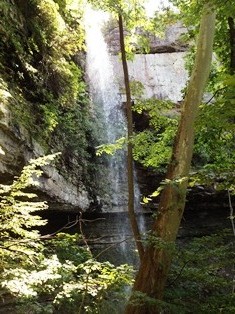 They were gathering data for a property report that goes with the easement agreement. Much of the perimeter of the property includes the cliffs and ledges of the escarpment - offering up a diversity of wildlife, plants and habitat types.
They also located a few waterfalls, including the largest one on the property pictured here on the right, that is part of Mill Creek.
Several rare plants were noted near or on the property including
American Smoke Tree
, Cotinus obovatus, and
Flameflower
, Talinum sp. (used in the native planters at the FLC Celebrations). Meredith also reviewed 4 properties in middle TN that were begun in 2011 and the owners are now ready to complete the easement agreement. Stay tuned, we'll have an update on our easement progress next month!
---
The Journey of Mountain Challenge
Save-the-Date: Tues., Oct. 23rd at 5:15PM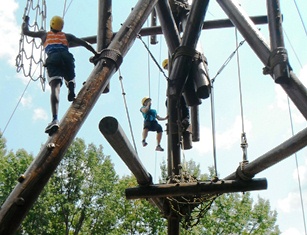 Join Foothills Land Conservancy as we head over to Maryville College this month to learn more about Mountain Challenge! This field trip is a part of our ongoing monthly presentation series with Blount Memorial Wellness Center.
Founded in 1987, Mountain Challenge is the oldest outdoor team building company in the East Tennessee region. Mountain Challenge provides corporate development and team-building as well as outdoor activities for groups and organizations. The presentation includes an overview of their facility, programs, environmental philosophy as well as their efforts to get Crawford House LEED certified. This event is free and open to the public and no advance registration is required. If weather is an issue, the presentation will be moved inside the Crawford House.
Time/Date: 5:15pm on Tuesday, October 23rd
Location: Crawford House (Maryville College Campus)
Click here to visit Mountain Challenge Website.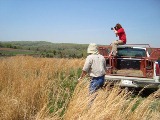 Are you a serious photographer? Join us on Oct. 13th for a tour of private lands...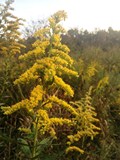 Notes from Karen Petrey's Garden & Meadow Tour...

Check out what we learned on FLC's facebook page.


Emerald Cities: Urban Sustainability and Economic Dev. - discussion led by Knoxville Mayor, Madeline Rogero

LINKS - October is a great time for planting trees and shrubs... learn more here!
Keep Blount Beautiful's Big Orange Trash Bash
is going on this month! -
learn more here
!