In the news...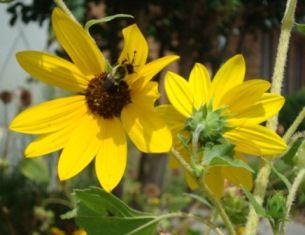 This fall is shaping up to be quite a busy one for Foothills!
Bill Clabough, FLC's Executive Director, and Meredith Clebsch, FLC's Land Director, have been spending time with several potential conservation easement donors. Landowners now have until December 31, 2011 to take advantage of a significant tax deduction for donating a voluntary conservation agreement to permantently protect important natural or historic resources on their land.

FLC has been awarded a grant for protecting waters entering the Abrams Creek area from pollution, sedimentation and exotic plants. Details about this grant will be announced shortly.

Later this month, FLC will also host the quarterly meeting of the Tennssee Farmland Legacy Partnership. This group consists of 12 state agencies and organizations that promote the preservation and viability of working farms in Tennessee.

For upcoming August and September events - including a tour at one of FLC's conservation easements, visit FLC's Events Page.
---
Coming Soon!
Bill Landry's new book available this September!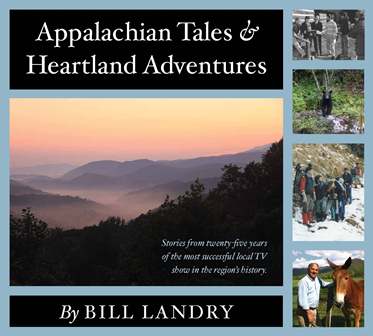 Foothills Land Conservancy is excited to announce that Bill Landry has generously offered to donate 15% of his new book, Appalachian Tales & Heartland Adventures, to FLC for every book we sell! The book highlights stories from 25 years of The Heartland Series, the most successful local TV show in our region's history. Stay tuned for more details - the book is scheduled for release mid-September!
---
Tennessee Coneflower - Recently 'De-Listed' from Federal Endangered Species List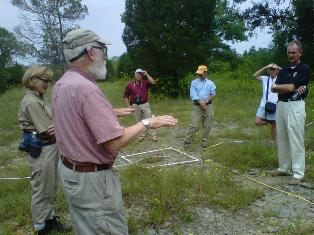 (During this month's 'de-listing' ceremony, Ed Clebsch (foreground), explained his involvement with monitoring and developing strategies to bring back the coneflower population in Tennessee.)
In 1979, the Tennessee coneflower was one of the first plants to be placed on the endangered species list. Over the pasts 30 years, government agencies and the local community have rallied to bring it back. Earlier this month, FLC's Land Director Meredith Clebsch and FLC Board Member, Ed Clebsch, were recognized at a ceremony in Cedars Lebanon State Park as being part of that comeback. Meredith's Native Gardens nursery in Greenback along with Sunlight Gardens were both the first commerical nurseries to be granted federal permits back in the 1980's to grow and sell the plant. Representatives from the U.S. Fish and Wildlife Service, the Tennessee Department of Environment and Conservation and The Nature Conservancy were also on hand and recognized for their respective contributions. For more highlights, click on the Knoxville News Sentinel's article - Rare TN Coneflower Makes a Comeback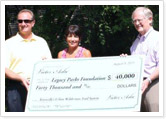 Knoxville's Urban Wilderness South Loop Unveiled
Congratulations to the Legacy Parks Foundation - they announced a thirty-plus mile trail system planned for Knoxville's south waterfront. This trail system will connect five parks and natural areas.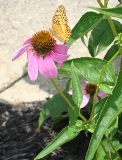 Bunnies, Bluebirds, and Butterflies – A Wildlife Habitat in Your Backyard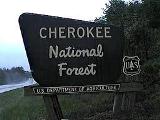 Bill to protect part of the Cherokee National Forest
Congress is considering a bill introduced by Republican Sens. Lamar Alexander and Bob Corker in May that would expand five of the forest's wilderness areas and create a new one.
Little River Watershed Association is organizing a river clean-up. They need volunteers to help on Saturday September 3rd. Please click on the link for details.
Are you interested in supporting FLC's programs? If so, please utilize our secure online donation page or you can print and mail this donation form. FLC is a 501(c)(3) non-profit and does not receive any financial support from local, state or federal goverments. We rely on individual and corporate donations for sustaining our organizational, land acquisition and stewardship funds.