HVAC Inspection Services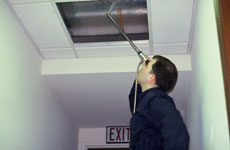 The best way to maintain HVAC systems is to perform a physical inspection of the HVAC system components. MAAVK HVAC Enterprise has the capability and equipment to provide a comprehensive Inspection and Documentation service that will greatly augment your preventive maintenance programs. We perform weekly checks on the equipments as per the plan signed in by the client.. more
VRF Systems - New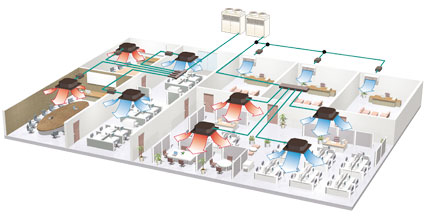 The process of treating air to control simultaneously its temperature, humidity, cleanliness to meet comfort requirement of occupants / process of the conditioned space.. more...
TOPICS

• New Launch: Corporate Training and Leadership programs
• Training Seminar held at Salarpuria Windsor for Sattva Group
• Hmmm. Did you know
• VRF systems
LAUNCHING: Leadership and Motivational Training Programs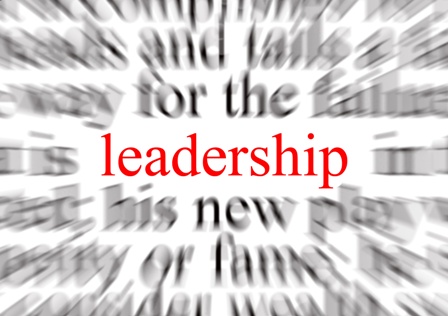 Our Training programs will enable the managers to perform better at their respective jobs and hone the individual leadership skills. We give a very personlaized approach to leadership development.
The program focuses on three important things:
1. Self Awareness among all the participants and their impact on others
2. Their own strengths and how to leverage them.
3. Identification of the Blind spots and how to manage them.
It enables each manager to gain momentum both personally and professionally. Our goal is for them to grow themselves, their teams and exceed client expectations. Please call us for all your training requirements at 9379222977, 9740385219
------------------------------------------------------------------------
Vote of Appreciation to SATTVA Group
On September 5th, we gave a technical presentation on HVAC basics and fundamentals to all the Property Managers of Sattva Group. The venue was Salarpuria Windsor and it was a real priviledge to meet each one of them and we sincerely thank the opportunity which was given to us. We hope we can continue on this training module and do some value additions to it every quarter.
Hmmm... Did you know

More than 65% of asthma cases among elementary school age children are attributed to exposure of indoor environmental factors like carbon monoxide, dust and pollen.

Poor Indoor Air quality is one of the top envoronmental risks to health, according to Environmental Protection Agency. To avoid heat related illnesses, the national weather service recommends people to spend more time in cool places like malls, libraries or theatres.

HVAC TIP

Room air conditioners are "sized" according to their cooling capacity. This is expressed in BTUH (British Thermal Unit of Heating) per hour. You will find the rating on the packaging or in the literature, or ask your installer. Typically, it ranges from 5,000 BTUH to 25,000 BTUH. Here is a simple chart to help you understand the correlation between the size of the space to be cooled with the BTUH of the unit:
| | |
| --- | --- |
| Area to be cooled in square feet | Capacity Required BTU |
| 100-250 | 5,000 – 6,000 |
| 250-400 | 6,000 - 8,500 |
| 400 – 550 | 8,500 – 11,000 |
| 550 – 875 | 11,000 – 15,000 |
| 875 – 1,200 | 15,000 – 19,000 |
You can always browse on our website to visit some interesting case studies more....
We are located in Domlur and you can call or visit us for all your HVAC requirements.
You can also call us at 080-41127462/63 or fax us at 080-41127461