Message from the Director's Desk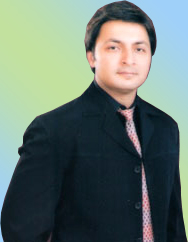 "To embark on a journey to success, one requires a foresight and a strategy."
Like any Business Owner, my ultimate goal is to please my clients for all our services. Our mission is to give cost effective solutions in the field of HVAC maintenance and Projects. With our proven track record of technical excellence and our core focus on customer satisfaction, we remain a strong competitive HVAC engineering firm. This newsletter is one medium for us to reach out to you and also to keep you posted on all the latest updates and services which we can offer. In this issue, I have mentioned the launch of our new product, PERMA FROST. You will find more details of the product on our website. Our goals are to work on the aspects of energy efficiecy and indoor environment quality. We would like to give our significant contribution on Global warming by offering our Value Added Services.
Please send us your ideas for articles and topics you would like for us to research and report on. I would like to invite you to our website to learn more about our team and services we offer to our clients. We would look forward to serving you near future. On behalf of my entire team, I wish you all a very Happy New Year.