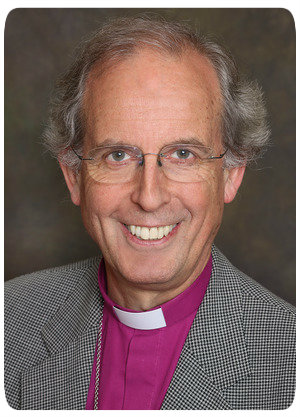 The Bishop of Colchester, The Right Reverend Christopher Morgan, has announced that he will retire at the end of July 2013.

Bishop Christopher has said: "The last eleven years have been a rich and stimulating time for me. My work in the Colchester Episcopal Area across the Northern half of Essex has brought me into contact with so many creative people and vibrant communities: and I have been blessed in my colleagues in the Diocese of Chelmsford as a whole. It will be hard to say goodbye but I am sure that this is now the right thing to do – and I will do so with much gratitude for my time here."

The Bishop of Chelmsford, The Right Reverend Stephen Cottrell, added: "Christopher will be retiring as Bishop of Colchester at the end of July following eleven years of faithful ministry. He has been an outstanding Bishop of Colchester, a wise pastor to his Clergy and a faithful ambassador for Christ.

"We wish him and his wife, Anne a very happy retirement, assure them of our prayers, and pray that these last months of Episcopal ministry will be full of joy."

Further details about a Farewell Service and other ways of marking his retirement will be announced in due course.
From Internal Communications, Chelmsford Diocese.
This message is intended solely for the addressee(s) in the first instance and may contain confidential information.
If you are not the intended recipient, please notify the sender, delete the message from your system immediately and do not disclose the contents to any other party.