One of EAGALA's core organizational values is Continuous Improvement: nurturing an ongoing commitment to learning, innovation, and improvement. And for members who have been with us over the years, you know EAGALA is always evolving.
Although the core standards of the EAGALA Model have remained consistent since our founding in 1999 – the team structure, focus on the ground, code of ethics, and solution-oriented approach – what never ceases to evolve is the layers of learning in how the EAGALA Model can be facilitated and taught. As our learning grows, we continually hone and refine.
In 2011, we added the EAGALA Advanced training module to our program, providing even more depth for practitioners and greatly enhancing our development in new ways. That learning, in turn, led to an in-depth review and revision in how we teach the Part 1 and 2 foundational trainings. For example, earlier this year we evolved the Part 1 training significantly based on the new understandings gained from the Advanced training process.
And now, after working with these new revisions over the course of 2016, we realize we can refine things even more significantly. Namely, we are evolving our training structure to combine Part 1 and 2 trainings into one single, immersive experience to create optimal fluidity, efficiency, and learning.
It's important to note that internationally it has been common practice to hold both Part 1 and 2 trainings back to back. It was through evaluating the effectiveness of this combined training method that we realized providing both parts of the training at the same time can enhance learning in very powerful ways.
What is our expected outcome from taking this step? EAGALA Certified professionals who are even better trained and more qualified to represent our global standard for the clients we serve.
Benefits of EAGALA's New Training Structure
EAGALA's new combined training format will create a more comprehensive and effective learning experience. It reduces gaps between important theoretical foundations of the model and engages the training group in the fundamental skillsets within the same experience so there is more fluidity and less repetition of information, which can happen when the Part 2 training is separate from the Part 1.
The five-day training format will save participants significant money on travel, lodging, and other incidental costs. Instead of traveling for two three-day trainings, participants will only travel once for a five-day experience. And, the new structure includes two hours of mentoring post-certification further increasing the value.
The new format will attract those to the EAGALA training who are committed and serious about certification in the EAGALA Model. By providing a required online webinar prior to attending the on-site training, prospective practitioners who are merely "window shopping" can make a more informed decision before undergoing the rest of the training.
This, in turn, will reduce the size of the current trainings and create a more intensive bonding experience between the participants and trainers. This is something participants have requested many times over the years.
Specifics of the New Fundamentals of EAGALA Model Practice Training and Certification Process
Pre-training Online Webinar – Prospective practitioners will be required to participate in an online webinar prior to training. This pre-training online experience will:
explain the fundamentals of EAGALA Model theory and practice to set the foundation and better prepare participants before attending the hands-on training
give potential participants a way to make a more informed decision about pursuing EAGALA Model training without the larger investment of time and money
create a filtering process (rather than having Part 1 training serve that purpose) which will result in smaller class sizes for the on-site training
On-site Training – Part 1 and 2 trainings will be combined into a single, five-day, on-site Fundamentals of the EAGALA Model Practice training. This format will:
allow trainers to be more efficient with information, freeing more time to introduce and practice vital skillsets
eliminate the disconnects between Part 1 and 2 training
create a deeper, more effective and immersive learning experience
result in participants leaving with a fuller picture and understanding of the EAGALA Model
Post-training Online Assessment – Post-training, participants will take an online assessment which they need to pass in order to be certified. This will:
reinforce the principles taught in the training
ensure practitioners' understanding of the model prior to receiving certification
improve quality control
Post-training Mentoring – After attending the on-site training, practitioners will be able to participate in up to two hours of group or individual mentoring sessions within a specified timeframe post-certification. This will:
address the additional nuances and typical knowledge gaps most practitioners face as they begin practicing the EAGALA Model in the field
ensure practitioners get off on the right foot as they begin practicing the model
ensure practitioners are directed to EAGALA-approved resources for marketing, compliance, and any other additional knowledge needed to operate their practice
Professional Development Portfolio – Practitioners will still be required to submit their Professional Development Portfolio, either before or after the training. This will:
ensure each practitioner possesses the commensurate background and experience to practice as either an Equine Specialist, Mental Health professional, or as a third professional member of the team
ensure every certified EAGALA professional has knowledge of the EAGALA standards in filling roles on the team
FAQs about EAGALA's new Training Structure
When does the change take place?
This will start in 2017. Some Part 2 trainings will be held in 2017 in order for Part 1 participants to complete their current training trajectory. Those new to EAGALA will begin with this new training structure.
What will be the new cost?
The EAGALA Model is recognized as the global standard for equine-assisted work, yet when compared to other certifications, EAGALA Model training historically has been among the industry's least-expensive training. You can expect to see an increase in tuition cost, which will now accurately reflect the value of our program, especially value created through enhancements in the professional learning experience: a more intensive training format, smaller class sizes, and post-training testing and mentoring. Some of these costs will be offset by substantial savings in travel and lodging.
How does this structure impact those who have taken the Part 1 and not yet taken the Part 2 training?
Several Part 2 trainings have been scheduled for early 2017 so that those who've taken a Part 1 can still complete certification under the old system. If these practitioners are unable to attend one of these remaining Part 2 trainings, they will be able to take the new Fundamentals five-day course at what would have been their 2016 Part 2 training fee, as long as they obtain their certification by the end of 2017.
How does this impact returning EAGALA professionals?
Returning to an EAGALA training will still be one of the best ways to enhance your professional skills and meet certification requirements. We acknowledge this new program's five-day structure will include some additional costs, but we will continue to offer reduced rates for returning practitioners so they can more easily participate in the new Fundamentals five-day course. EAGALA will also be offering more EAGALA-approved specialty workshops, online courses, and networking group time, which can qualify as continuing education for certification renewal.
Is the training agenda different?
EAGALA has continuously evolved its training since Day One; we keep learning! For example, the understanding we've gained through developing the EAGALA Advanced training program recently created big shifts in the way we teach the Part 1 and 2 trainings. With the new five-day format, the training will shift again. Continuous improvement is one of EAGALA's organizational values, so you can expect that evolution to continue as our understanding grows. We are excited that our professionals continue to learn with us, and deepen understanding of the EAGALA Model.
Look for More Details to Come!
As our new training structure rolls out, EAGALA looks forward to seeing you at the training events and getting your feedback! In the meantime, watch for additional information and for the 2017 training schedule, which will include upcoming dates, locations, and pricing.
And thank you for all your support! It is thanks to your dedication and feedback that we are pushed and inspired to always work harder and do better. We are so honored for your passion of EAGALA and commitment to high standards, quality and the power of the EAGALA Model in changing lives! Please feel free to contact us with any questions.
Sincerely,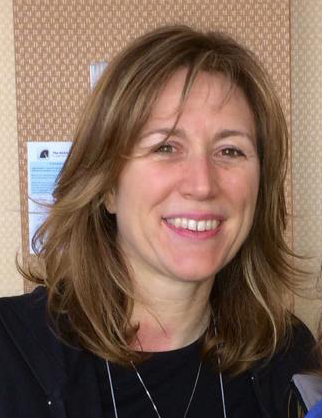 Lynn Thomas
Founder/CEO, EAGALA