LETTER FROM OUR PRESIDENT:

Mary Admits She's Abusive to Plants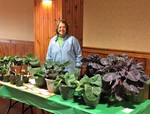 "So in other words you abuse them,"
he said. I replied with a simple "yes".
I was explaining to some guests at a garden program the difference between the kale and collards that I grow for display versus the kale and collards that I grow and actually eat. The plants for display were grown in attractive pots—pots that I could lift and carry from my home to a garden program. They were watered and fertilized regularly. The display plants were grown in my garden cottage where they were protected from harsh weather during November, December, and January. They were grown under banks of T5 fluorescent grow lights that I purchased from a horticulture supply store. There is no heat in my garden cottage, but temperatures do not usually get down to freezing.

Then I explained to the group about the collards and kale that I actually eat. Both the inside and outside collard plants and kale plants are grown from the same seed packets. The best looking plants are chosen for display and placed in the attractive containers. The rest of the plants are placed outside in livestock watering troughs with holes punched in the bottoms. All the plants are grown in the same brand of potting soil. The outside plants receive the same fertilizer as the display plants. While the display plants are watched then watered as needed, the outside plants are watered much less carefully. The plants sitting outside are subjected to wind, rain, and freezing temperatures. As a result the inside plants have fat, lush leaves but the outside plants have leaves that are a bit tattered by harsh winter weather.

Now here's the rub: year after year I have had the same results with my plants. The beautiful plants that I raise for display in the garden cottage don't taste good. The leaves of the inside collards and kale are hard to chew and they have no flavor. The plants that are grown outside under harsh conditions taste much better. The leaves of the outside plants are brittle and crunchy and they have a mild, tangy flavor. Year after year I come to the same conclusion: the plants that suffer taste better; the pampered plants taste like paper. At this point the guest made his observation about my abusive tendencies. Then the group bid me goodbye and moved on to the next display.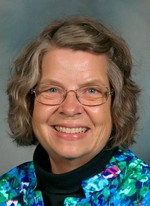 Mary Means
2016 President
---

ONLINE MASTER GARDENER TRAINING
We have developed online Master Gardener training modules that are being piloted this year.
We've asked our pilot counties to explore using the modules in three different ways: in addition to the current traditional training, as a supplement when a speaker is not available, and for a "flipped course" where the students will review the module then come to class already familiar with the terminology so they are prepared to learn more in-depth information and are ready to implement practices.
We plan to wrap up the pilot in the spring of 2017, then make updates and edits to the modules and be ready to implement beginning in 2018. The modules are not designed to be complete stand-alone training as a large portion of the training will still need to be face-to-face. Pricing for the modules has not yet been determined.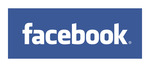 Connect with us! We're on Facebook!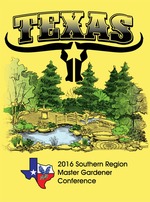 HAPPENING THIS WEEK!
November 1-4, 2016
We will provide coverage of the Southern Region Master Gardener Conference in our next newsletter.
MAY 1, 2017

TMGA 2017 CONFERENCE CONTINUES IN GALVESTON
Galveston County Master Gardeners and the conference committee are finalizing the details for the events following disembarkation from the cruise ship. Even if you're not sailing with us, plan to be in Galveston on Monday, May 1st for our Annual Awards Banquet at Moody Gardens and subsequent tours on this unique island. We have secured special pricing for our attendees at the Moody Gardens Hotel which will also include free parking to cruisers. Stay tuned!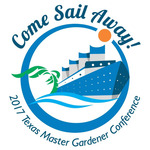 ALL ABOARD! We have held onto a very small number of staterooms for latecomers, but once they're gone, they're gone and this ship will sail!
REGISTER NOW for one of the few remaining staterooms. Join us April 27-May 1, 2017 as we sail to Cozumel, Mexico!
---
International Master Gardener Conference 2017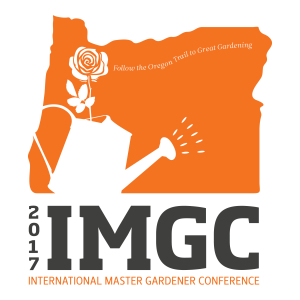 July 10-14, 2017
Portland, OR
Registration is now open!
The Oregon State University Extension Master Gardener Program is excited to host Master Gardener faculty, staff and volunteers from across the United States, Canada and South Korea.

There are lots of choices for the 2017 International Master Gardener Conference including 44 concurrent session classes and 16 tours; extra events such as the opening reception and three movies in a film festival. With this many options, it can take some time to consider your preferences and register.

Sign up to explore Williamette Valley, Columbia Gorge, Pacific Northwest nurseries, iconic Portland gardens and the stunning Oregon Coast, plus a plethora of other offerings.

Follow the conference on Facebook for updates on speakers, tours and money-saving tips!