TEXAS
MASTER GARDENER ASSOCIATION



NOVEMBER 2018
President's Message

Nicky Maddams
2018 TMGA President

Happy November!

This month brings Thanksgiving celebrations across the United States and I'd like to take the time to say "THANK YOU" to you, our Texas Master Gardeners, for each hour you donate to the betterment of our communities and the education of your fellow Texans. Texas is proud to have the largest corps of volunteers in the nation: close to seven thousand! In 2017, you contributed 542,987 hours of your time for a value of $13,379,199.68. Thank you for this incredible gift. Thank you for giving 2,389 presentations, reaching 80,165 people through your associations in your counties; thank you for answering 15,863 calls that came into your counties' Extension offices. You make a difference; you make an impact!

"Give thanks not just on Thanksgiving Day, but every day of your life"

With thanks and appreciation,
Nicky Maddams


Top Left: Passiflora racimosa in Hockley, TX;

Bottom Left: Autumn in Nova Scotia

Right: Autumn pumpkins in Nova Scotia

2019 TMGA Conference

April 25-27, 2019
Victoria



Registration for the conference opens December 2018

Bloomhilda invites you to take a look at the 2019 TMGA website to see descriptions of the workshops and tours planned for the conference.







Kudos!




Bell County Master Gardeners' President Wayne Schirner announced a donation to Aransas/San Patricio County Association for rebuilding after flood loss from 2017 Hurricane Harvey. He encouraged other counties to follow suit in assisting other associations in their time of need.

Williamson County Master Gardeners' Vegetable Demonstration Gardens in Georgetown, Round Rock, and Liberty Hill have produced a combined 3,000 pounds of fresh produce this year!






Information Updates for Associations





Voting for the recommended slate for new leadership for 2019 will be at the December 1st Directors meeting.

Slate of officers for 2019 presented by the Executive Committee:

President: Duddly Hargrove (Kaufman County)

1st Vice President: Louie McDaniel (McLennan County)

2nd Vice President: Robin Collins (Galveston County)

Secretary: Jamie Bruns (Grimes County)

Treasurer: Judy Ratzlaff (Tarrant County)

TMGA Past President: Nicky Maddams (Waller County)

Details on award submissions

Scheduling Master Gardener Advanced Training Sessions

Starting in 2019, the deadline for submitting Master Gardener Advanced Training dates and event details is January 31. The trainings can be held any time during the year, but the deadline for scheduling them is January 31.


If your association would like to host training, contact




Association Events
November 6
Smith County - 1st Tuesday in the Garden
November 6
Washington County - Moles and Gophers
November 13
Fayette County - Hypertufa
November 13
Burnet County – Caring for Trees of all Shapes and Sizes
November 17
Lubbock County - Raised Bed Gardens
February 9
Victoria County - Citrus Seminar
Advanced Training
Composter
– Dec. 5-7, 2018, hosted by Fort Bend County, Rosenberg
Home Fruit (South Texas)
– Feb. 7-8, 2019, hosted by Gonzales County, Gonzales
Vegetables
– Feb. 13-15, 2019, hosted by Dallas County, Dallas
Tree Care
– Mar. 13-15, 2019, hosted by Dallas County, Dallas
Tree Care
– Jun. 12-14, 2019, hosted by Kerr County, Kerrville
Save the Dates (More Info coming soon)
Turfgrass – Mar. 14-15, 2019, hosted by Montgomery County, Conroe
Earth-Kind® – May 16-18, 2019, hosted by Henderson County, Athens
Vegetables – Aug. 13-15, 2019, hosted by Bexar County, San Antonio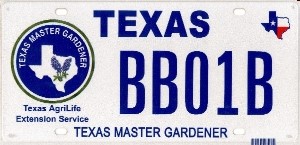 Looking for a good Christmas gift for a Master Gardener (or yourself?) The Texas AgriLife Extension Service is pleased to offer the Texas Master Gardener license plate.

The license plate is available for $30 annually in addition to your vehicle registration fee. Personalization is an additional $40.

Of the $30 plate fee, $22 is returned to the Texas Master Gardener Program for scholarships and associated activities.
Order from the
TxDMV online
, by fax or by mail.

​

New Texas Superstar® Release
"Festival" Strawberry



.
(Texas A&M AgriLife photo by David Rodriguez)
The "Festival" strawberry variety was recently named a 2018 Texas Superstar plant by Texas A&M AgriLife Research, Texas A&M AgriLife Extension Service and Texas Tech University horticulturalists after four years of field trials around the state.








International

Master Gardeners Conference
June 16-21, 2019
Valley Forge, PA
Early Registration: Late November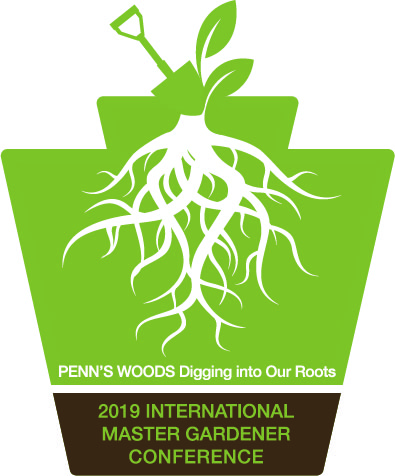 Next Directors Meeting:

Saturday, December 1, 2018
Social: 11:45 am – 12:30 pm
Director's Meeting: 12:30 pm – 3:30 pm
Horticulture/Forest Science Bldg., Room 102
Parking: Lot #74 off of Olsen Street
You are receiving this email because you are a Texas Master Gardener Member.