Texas Master Gardener Newsletter
November 2015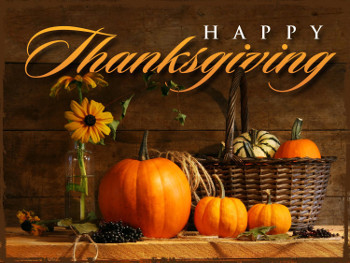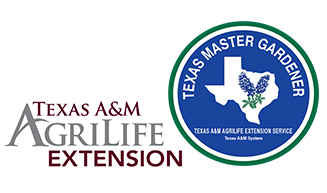 Letter from our President:


With Halloween upon us, we typically start winding down the year in TMGA. But we do still have work to do!

If you haven't yet, mark your calendars for Saturday, December 5th for the Fourth Quarter TMGA Directors meeting. We will have a full agenda! Our guest speaker for the day will be Dr. Justin Scheiner. Dr. Scheiner will be discussing the ins and outs, the good and bad, and the "what is" and "what isn't" of GMO's! It is sure to be an enlightening program!




We will also be recognizing and accepting donations for The Gardens at A&M University. If your organization has previously given or will be giving, you will want to be sure to have your Directors at this meeting! Something special is in store....!


And of course, being our final quarterly meeting of the year, we will be voting on our slate of officers for 2016.

Don't forget to register for the 2016 TMGA Conference, May 17-19, 2016 in McKinney. Registration fees increase after the first of the year, so get yours in early!

Plans continue on the 2017 TMGA Cruise Conference and we will be unveiling more details at the TMGA Directors meeting on Dec. 5th.

Lastly, I want to extend a personal thank you to the Walker County Master Gardeners for inviting me to be a part of their very successful Texas Pollinators Garden Symposium in October. There were great speakers and wonderful vendors. This has tremendous potential to become a wonderful annual event. I just wish I could have stayed for the plant sale the next day!

Stay safe, stay dry and warm; have a wonderful Thanksgiving and we will see you all in December!


Donna


---

---

Social Time: 11:45 am – 12:30 pm
Director's Meeting: 12:30 pm – 3:30 pm

Meetings of the Board of Directors of the Texas Master Gardener Association are held on the Texas A&M campus in College Station in Horticulture/Forest Sciences Building, Room 102. Parking: Lot #74 off of Olsen Street.

Water Efficient Landscape Design
February 17-19, 2016

Do you have a demonstration garden or school garden project that needs help to be water efficient? The Water Efficient Landscape Design Program for Master Gardeners provides you the skills to be your own landscape designer. You bring the project and we provide the guidance. You will learn basic landscape design techniques, native and adaptive plant selection, rainwater harvesting and efficient irrigation to help your project become the envy of water efficient landscapes. This is a three day program with Wednesday and Thursday evening optional design workshops. This workshop is only open to current Master Gardener volunteers. One registration is good for two club members to attend with design materials to share. Additional design materials available for purchase.

For more information, click

here

.

---

MEET THE HILL COUNTRY MG'S!

Hill Country Master Gardeners, based in Kerrville, is unique because its 102 members live in six different counties – Kerr, Gillespie, Bandera, Kendall, Medina, and Real. John Coleman and Tommie Airhart started the group with the first class graduating in 2002. Tommie Airhart and Dusty Gilliam of that class are still active Master Gardeners today. Roy Walston, Kerr County Texas A&M AgriLife Extension Agent is HCMG advisor.

Each spring the group hosts "Blooms and Barrels" plant and rain barrel sale, which includes educational programs such as composting, rainwater harvesting, beekeeping, and flower and vegetable production. In January, the greenhouse committee purchases more than 1,000 tiny native and adapted plants which are repotted, watered, fertilized, and, with everyone's help, pampered in the greenhouse until the sale. Money earned at previous sales has been pledged to build a second greenhouse for the group's educational programs.

Read the whole story of Hill Country

here

.

~ ~ ~ ~ ~

If your chapter has not yet been featured in the TMGA newsletter, we invite you to submit an article to the editor, Nicky Maddams, at

tmga.news@gmail.com

for inclusion in a future newsletter.
2016 Texas Master Gardener State Conference:
Buds and Bark: Earth-Kind® in the Park Submitted by Dawn Oldfield, CCMGA PR Chairperson

"The most lasting and pure gladness comes to me
from my gardens." (Lilly Langtry)

With the holidays approaching the 2016 Texas Master Gardener State Conference might not be foremost on your mind, but why not? November is a time to reflect on blessings and things in our life that we are thankful for. Gardening, joy, and gratitude… do you experience it? If so, make plans now to join Collin County Master Gardeners at beautiful Myers Park & Event Center in McKinney, Texas from May 17-19, 2016 for the 2016 Texas Master Gardener State Conference: Buds and Bark: Earth-Kind® in the Park!





It's been said that thoughtful gardeners are thankful gardeners. I don't proclaim to speak for everyone, but I believe that most Master Gardeners understand that the blessings and benefit of a carefully tended patch of dirt are a special gift, and that happiness is the greatest harvest of all. And, isn't that one of the things we as Master Gardeners aspire to bring to our counties - happy, successful gardening experiences for the residents of our communities?

When I first became a Master Gardener, I didn't even think of all the ways I could contribute to CCMGA and my community. I am blessed to be part of such a dynamic organization. Being a Master Gardener inspires us that research not only teaches us new ways to think about things, but it teaches us about our experiences and choices. It teaches us how we can take that research-based knowledge and make a difference in the lives of others. The 2016 Master Gardener State Conference is a wonderful opportunity to come together with fellow MG's who share your passion and knowledge that gardening is more than just a hobby, it is a way of life that not only productive, but is a way of caring for our environment that brings research-based education, nourishment and beauty into the world.


A Grateful Gardener for:

Texas A&M AgriLife Extension
Master Gardeners for their philanthropic hearts, and their wealth of horticultural knowledge. And for the friendships that blossom within this group of people who understand and share their passion for all things flora
Myers Park & Event Center
Culinary gardens with a bounty of vegetables and fresh herbs
Research and demonstration gardens
Parks and botanical gardens
Beautiful drought tolerant perennials, annuals, trees, and shrubs
Local garden centers with knowledgeable staff
Beneficial insects, butterflies, and birds
Rain!
Understanding and supportive spouses of Master Gardeners!
2016 Texas Master Gardener State Conference!


Add attending the 2016 Master Gardener State Conference to your gratitude journal this November. You'll not only have a lot of fun, you'll find yourself immersed in wonderful workshops, presentations from renowned speakers, tours, and more. Don't wait, the early bird rate ends December 31st!


What does the 2016 Conference cost?


Sign-up now through December 2015 - $175.00
Sign-up January 1 through April 2016 - $200.00
Sign-up April 16 through May 17, 2016 - $225.00

Make your reservation for the

2016 State Master Gardener State Conference: Buds and Bark: Earth-Kind® in the Park

now. Please visit our

website

for information on registration, dates, presenters, CCMGA speakers and workshops, local hotels, and more. Please

email

or call 469-859-5934 with questions. Follow us online for up-to-date information on

Facebook

or

Instagram – txmgstateconf2016

. We're looking forward to seeing you!