Texas Master Gardener Newsletter
October 2015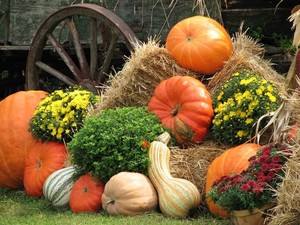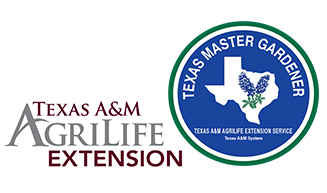 Letter from our President


Fall is in the air!? Uh, I'm sure it is somewhere! Texas, however always seems to be the last to know! Well, we DO want you to be the first to know of matters within the TMGA!

I am delighted to let you all know that we are moving forward with the plan to have our 2017 TMGA Conference aboard a 4-day cruise to Cozumel! Two-third of our survey respondents voted in favor, so we will forge ahead with those plans! More details will be coming in the next few months regarding dates, costs, deposits, etc., and a formal vote of the Directors will take place at our meeting in December.

Work has also begun our state website. If you haven't visited it lately, be sure to check it out - and do so several times in the coming months. Changes have been gradual but will soon be picking up steam! One primary change that should be in place by the time you read this is in our Upcoming Events submission process. The form has changed slightly but the biggest change will be that the events should appear within a much shorter turnaround as we have automated the process. See Nicky's article below for details on navigating the site as we go forward. And as always, please let us know what you think, good or bad!

Donations for The Gardens at Texas A&M continue to come in. We currently have donations and pledges of over $120,000 with more associations working hard to gather their contributions! Remember, we will be accepting donations for the Texas Master Gardener Earth-Kind® Garden until December of 2017. If your association has not yet been able to participate, there is still plenty of time!

The Awards handbook and forms are available on the website. You may download them at any time. Submissions will be accepted after the first of the year with a deadline of January 31st, but it's never too early to get a jumpstart on getting those entries discussed and written.

And lastly, I want to thank the Texas Sage Master Gardeners for allowing me to visit and present at their very first training class. It was an honor to be included in this special day. The venue in Luling at the Zedler Mill was just gorgeous and so unique. If you ever have opportunity to be in that area, it is worth a stop!


Donna

---

---

Navigating the New Events Submission Form:

As we continue to make changes and improvements to the TMGA

website

, you may find things have moved around a little bit. It is our desire that the website will evolve in one that is more intuitive and use-friendly, full of resources, up-to-date information, and contain a complete listing of events going on in our associations around Texas. If you have an event happening in your county, simply go on to the website, pull down the Calendar Tab on the top menu to access the form in which you will enter the information. Please note we are limited in our wordcount and only one attachment (poster, flyer or photo). We look forward to a seamless process which will automatically list your event online as soon as you press submit!

Give it a try!

Nicky Maddams

TMGA Communications

UPCOMING EVENTS:

---

Texas Pollinators Garden Symposium

Walker County Master Gardeners

Huntsville, TX

Friday, October 16

---

Inside Austin Garden Tours

Travis County Master Gardeners

Austin, TX

Saturday, October 17

---

Beyond the Garden Gate Garden Tour

Brazos County Master Gardeners

Bryan, TX

Sunday, October 25

---

Fall Symposium, Plant Sale and Bulb Mart

San Jacinto County Master Gardeners

Coldspring, TX

Saturday, October 24

---

Nature's Beauty Beyond the Gate Tour

Victoria County Master Gardeners

Victoria, TX

Saturday and Sunday, October 24 and 25

---

---

SPECIALIST TRAINING OPPORTUNITIES:

Rainwater Harvesting Specialist
October 20-22, 2015
Austin, TX

This training will teach you about rainwater harvesting with various systems, explain how to hold rain barrel classes in your county and to work with water conservation groups, groundwater conservation districts, storm water departments and other interested groups. Visit the

website

for more information and registration.

---

---

If your county has not yet been featured (we're up to Guadalupe) and would like to submit an article for inclusion in this column, please email your submission, with a few photos, to tmga.news@gmail.com.

We look forward to hearing about what you've been up to!



An Event Not to be Missed!
2016 Texas Master Gardener State Conference:
Buds and Bark: Earth-Kind® in the Park



REGISTRATION IS NOW OPEN!!

Submitted by Dawn Oldfield,CCMGA Public Relations Chairperson

Sow much fun! As autumn ushers in cooler temperatures, plans for the 2016 TMGA Conference are falling into place. CCMGA cordially invites you to join us for the 2016 Texas Master Gardener Conference. Buds and Bark: Earth-Kind® in the Park to be held at beautiful Myers Park and Event Center in McKinney, Texas. Whether a novice or a veteran, a gardener's education is never complete. Learn from renowned garden experts at the May 17-19, 2016 event.

Jim Ewoldsen, 2016 Conference Co- Chair says, "The website and the conference are still evolving. We'll be adding new information and opportunities as they are developed. One great thing about the website is the ability to add to your itinerary. For example, a person can go back and add new items to their original order. If you want to add a tour to your schedule, or if you have a guest who would like to join you for the banquet, you can go back to the website using your order number and make those changes."



At least 9 hours of higher education
Lunch Tuesday, Wednesday, and Thursday
Reception Tuesday Evening
Awards Banquet Wednesday Evening
Workshops
Tours on Thursday*
Guided Tours of the International Award Winning Research and Demonstration Gardens located on 158 beautiful acres at Myers Park and Event Center
Prominent garden lovers will share their expertise and provided advanced training on almost 20 innovative topics.

For an enjoyable day out, consider one or more of these fabulous Thursday tours. *Three of the tours planned will include bus transportation. There is an additional fee for these tours.

*North Texas Vineyard and Winery Tour: $40
*Ham Peach Orchard: $40
*John Bunker Wetlands: $40
Earth-Kind® Gardens at Myers Park – Free
Collin County Farm Museum - FreeChambersville Heritage Rose Garden and Tree Farm, with class/discussion on Rose Rosette lead by David Slezak and Claude Graves – Free
Driving tour of additional Earth-Kind® gardens in the Metroplex lead by Dr. Steve George - Free

What does the 2016 conference cost?

Sign-up now through December 2015 - $175.00
Sign-up January 1 through April 2016 - $200.00
Sign-up April 16 through May 17, 2016 - $225.00

Bookworms welcome! Texas A&M University Press will be offering books on a plethora of gardening topics. Additionally, some of the most inspiring garden writers will be available to sign their books at the conference.

Meet the Author:

Amy Stewart
Neil Sperry
Steve Huddleston
Judy Barrett

Dig up some inspiration and education at the

2016 State Master Gardener State Conference.

Make your reservation for

Buds and Bark: Earth-Kind® in the Park

now! Please visit our website,

www.ccmgatx.org/txmg2016

for information on registration, dates, presenters, CCMGA speakers and workshops, local hotels, and more. Please email

txmg2016@ccmgatx.org

or call 469-859-5934 with questions. Follow us online for up-to-date information on

Facebook – Texas Master Gardener Annual Conference

, or

Instagram – txmgstateconf2016

. We're looking forward to seeing you!