Texas Master Gardener Newsletter
February 2016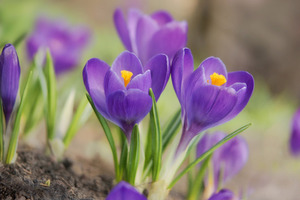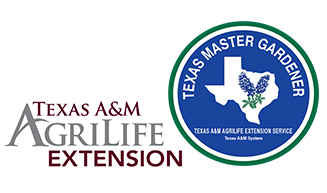 Letter from our President:

Happy New Year everyone! Anything interesting going on in your county? If so, plan to tell us about it at the February Directors Meeting. A delegate from each county will have an opportunity to speak for a minute or two about their upcoming Master Gardener plant sales, tours or garden shows. Please plan to bring a few flyers about your event—at least one for me! Nicky would appreciate a link to your event to put in the newsletter and on the TMGA Calendar of Events.

I would like to express my appreciation to our state committee members, chairs, and officers who are already busy getting our year off to a good start. These people are doing their part to make our association strong and to keep it running smoothly. There will be a time at the Directors Meeting for each committee chair to explain a little bit about what they do for our state association. After their talks, the county delegates will have the opportunity to speak with the chairpersons and ask them questions about their committees.

Here's hoping that you've documented your accomplishments for 2015 and that your award entries have been turned in. So many of you do such interesting things. We'll learn more about what you've done during the awards banquet at the annual conference in May.

Let's have another great year of gardening.

Mary Means
2016 President

---

Directors Meeting: Saturday, February 6th



Social Time: 11:45 am – 12:30 pm
Director's Meeting: 12:30 pm – 3:30 pm

Meetings of the Board of Directors of the Texas Master Gardener Association are held on the Texas A&M campus in College Station in Horticulture/Forest Sciences Building, Room 102. Parking: Lot #74 off of Olsen Street. All Master Gardeners are welcome to attend.

Campus Map

Agenda

Minutes

Financial Documents

---

---

MEET THE JASPER COUNTY MG'S!


Jasper is the Butterfly Capital of Texas!

Jasper County is located on one of three major flyways of the monarch butterfly. Our butterfly people take the Monarch Migration message to schools, clubs and civic organizations. Jasper Master Gardeners (JMG) have raised and released hundreds of monarch butterflies. Volunteers propagate milkweed at the greenhouse. We sell or give away thousands of milkweed plants every year.

A few years ago, the Jasper MG President at the time approached State Representative James White requesting a proclamation. Texas House Concurrent Resolution 69 was signed by Governor Greg Abbott in June 2015. It became official – the City of Jasper is the Butterfly Capital of Texas!


Annually in October, JMG hosts a Butterfly Festival at the Jasper Arboretum and Outdoor Learning Center on 225 Water Street. The highlight of the day is a Monarch Tag and Release Program. We have expanded our programs to include garden tours and lectures on the life cycles and migrations of butterflies throughout the growing season. Visitors from near and far range from children to senior citizens.


The Jasper Master Gardeners have constructed gardens with fountains, a pergola, two greenhouses, and a storage shed. At the moment, we have a temporary Butterfly House but plans for 2016 include replacing the provisional structure with a new permanent year-round Butterfly House.


Jasper Master Gardeners (JMG) recently celebrated their sixth year, fifth graduating class, fourth annual Butterfly Festival, third year attending the Chamber of Commerce Banquet, and second Earth Day Celebration. In 2015, we started two new traditions with the Great American Trash Off and Sodbusters Symposium. Our associates in the Longleaf Ridge Master Naturalists (LRMN) graduated a second group last year. With 80 members strong, we are a proactive organization that continues in the effort to advance civic pride. With our Ag/NR agent Brock Fry and AgriLife staffer Sharon Kerr, we have big plans for 2016!

For East Texas hospitality if you find yourself in our neck of the Piney Woods, please look us up!

Read the entire submission here.

Submitted by:
Julia A. McCormick, Jasper Master Gardener

~ ~ ~ ~ ~

If your chapter has not yet been featured in the TMGA newsletter, we invite you to submit an article to the editor, Nicky Maddams, at tmga.news@gmail.com for inclusion in a future newsletter.
2016 Texas Master Gardener State Conference: Buds and Bark: Earth-Kind® in the Park Submitted by Dawn Oldfield, CCMGA PR Chairperson

The garden is a winter wonderland. Recently, a lone red rose covered in crystals of frost caught my eye on a cold, foggy morning. It was the only splash of color in the garden in the early morning light. Even when temperatures dip to teeth-chattering degrees my thoughts turn to gardening. Winter is a great time to make plans for your garden. When weather is inclement, gardeners can curl up in a favorite chair with gardening books and seed catalogues and dream of spring days to come. It's also a great time to make plans to attend the 2016 TMGA State Conference!


In case you haven't heard, the 2016 Texas Master Gardener State Conference will be held at beautiful Myers Park and Event Center in McKinney, Texas from May 17-19, 2016. The fun-filled three-day event will be blooming with ideas, inspiring workshops and presentations from renowned horticulturalists, and offer interesting tours and exhibits.

The exhibits will feature 26 on-site vendors who will be offering garden wares ranging from the whimsical to the practical. Collin County Master Gardener Kim Schultz, Vendor Recruitment Lead for the 2016 TMGA State Conference, says "We are very excited to have local vendors who will be featuring a large variety of horticulture-related products exclusively for conference attendees. Additionally, we are pleased to have authors Amy Stewart, Steve Huddleston, Judy Barrett, and Neil Sperry at the conference. Texas A&M Press will also have a booth featuring books for every gardener's library!"

CCMGA member and 2016 State Conference Co-chair Jim Ewoldsen adds, "We have a full slate of presentations and workshops on a wide variety of topics that will appeal to Master Gardeners at all levels. The workshops are interactive and tailored to the audience. Presenters will demonstrate, answer questions, and provide hands-on instruction on topics that include Garden Journals, Producing an Educational Video, Technology and the Garden, Electronic Magazines, and more. You won't want to miss a one! "

What does the 2016 Conference cost?

Sign up January 1 through April 15, 2016 $200.00
Sign up April 16 through May 17, 2016 $225.00

Make your reservations for the 2016 State Master Gardeners Conference, Buds and Bark: Earth-Kind® in the Park now. Keep up-to-date by visiting our website, or call 469-859-5934 with questions. Watch for emails as we enhance the process introducing conference merchandise, additional tours and programs. You can add to your registration any time! Follow us online for up-to-date details on Facebook or Instagram – txmgstateconf2016.

Internationally-known English gardener Rosemary Verey said, "As you learn more about gardening, every new experience means more to you and makes a long-lasting impression." Find room to grow at the 2016 TMGA State Conference. It's going to be fun!