Texas Master Gardener Newsletter
September 2015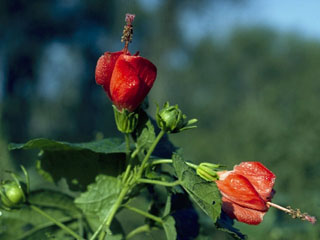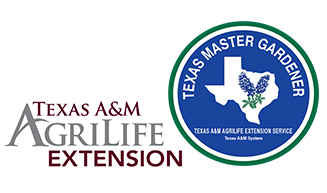 Letter from our President


Ch..ch...ch...Changes

As gardeners, we are all well aware of the nature of changes. They happen regularly in our gardens from season to season. Sometimes from month to month as we have experienced lately with the crazy Texas weather! In my garden, even chicks grow up to sometimes unexpected, lovable roosters!



Well, get ready for some more exciting changes! In the next couple of months, you will see transformations in the newsletter and website as we work to make them more integrated with each other as well as social media outlets. As we make these transitions, we would love feedback, both good and bad, from you!

Donations continue to come in for the MG Earth-Kind® Garden within The Gardens at Texas A&M University. The generosity and support of Master Gardeners from all over Texas continues to astound! Remember, all donations will remain a part of the Earth-Kind® Gardens, expanding and enhancing the Gardens by furthering the Master Gardener program and Earth-Kind® principles.

Be sure to read through this newsletter and visit our website to find upcoming fall plant sales and programs throughout
the state!


Donna

---

---

SPECIALIST TRAINING OPPORTUNITIES



First Detector Specialist
September 21 & 22, 2015
Belton, TX

First Detector - Invasive Pest & Pathogen: This training will introduce participants to the National Plant Diagnostic Network's efforts to protect US agriculture and plants through awareness information of invasive non-native pests and pathogens. View the

flyer

here.

Texas Superstar® Plant Specialist
September 16-18, 2015
San Antonio, TX

The Master Gardener - Texas Superstar® Plant Specialist Training focuses on the history of the Texas Superstar® plant program and the benefits and landscape usages of these plants in a modern day landscape setting. More information may be found

here

.

Rainwater Harvesting Specialist
October 20-22, 2015
Austin, TX

This training will teach you about rainwater harvesting with various systems, explain how to hold rain barrel classes in your county and to work with water conservation groups, groundwater conservation districts, storm water departments and other interested groups. Visit the

website

for more information and registration.

UPCOMING EVENTS

Gardening in the Fall and Winter Seminar

Kaufman County Master Gardeners

Crandell, TX

Saturday, September 12

---

Fall Landscaping Symposium

Concho Valley Master Gardeners

San Angelo, TX

Saturday, September 12

---

Native Plant Society of Texas – Houston, Houston, TX

Saturday, September 29

---

Texas Pollinators Garden Symposium

Walker County Master Gardeners

Huntsville, TX

Friday, October 16

---

Inside Austin Garden Tours

Travis County Master Gardeners

Austin, TX

Saturday, October 17

---

Beyond the Garden Gate Garden Tour

Brazos County Master Gardeners

Bryan, TX

Sunday, October 25

---

---

The TMGA Awards Handbook and Forms for 2015 are online and may be viewed on our website.

---

---

If you haven't already done so, kindly take 1-2 minutes to answer the survey regarding the proposal for the 2017 State Master Gardener Conference by following this link. All answers are confidential and the survey may only be taken one time.
Up Next!

October: Gregg

November: Guadalupe

December: Hamilton



The Grayson County Master Gardener Program has been in operation since late 1990's and we currently have 85 members from many varied backgrounds, all with a love of gardening.

They support seven project gardens in the Grayson County area:

Eisenhower Birthplace
Eisenhower State Park
McGee Meditation Garden
Memorial Garden in Whitesboro
Groff Beds at the Grayson County Courthouse
Hagerman National Wildlife Refuge
Adopt-A-Spot Fairview Memorial Garden

Read the whole article

here

.

Mark Your Calendars!
2016 Texas Master Gardener State Conference:
Buds and Bark: Earth-Kind® in the Park


Come play in the dirt with the Collin County Master Gardeners Association! CCMGA cordially invites you to join us for the 2016 Texas Master Gardener Conference. Buds and Bark: Earth-Kind® in the Park will be held at beautiful Myers Park and Event Center in McKinney, Texas. Whether a novice or a veteran, a gardener's education is never complete. Cultivate new ideas and learn from renowned horticultural specialists at the May 17-19, 2016 event. Registration will open late August, 2015.

Get all the dirt by clicking this

link

.
Next Directors Meeting: Saturday, December 5, 2015